George Clooney Reveals Why He Stepped Away From Acting For 4 Years
George Clooney has remained one of the most sought-after actors in Hollywood for nearly two decades. A fan favorite, his versatility and on-screen charm also make him extremely popular among viewers. 
The primary reasons behind his decision to shift focus was a lack of interest in available roles, and a desire for more control over his career. Clooney didn't want to feel like he was at the mercy of casting directors as he grows older. 
However, between 2016 and 2020, Clooney was not seen in any major motion pictures, leaving many fans wondering what he'd been up to. Aside from raising his kids with his wife Amal and helping build a tequila company valued around a billion dollars, he's been focusing on other parts of his career. 
George Clooney needed a break from acting to focus on other career interests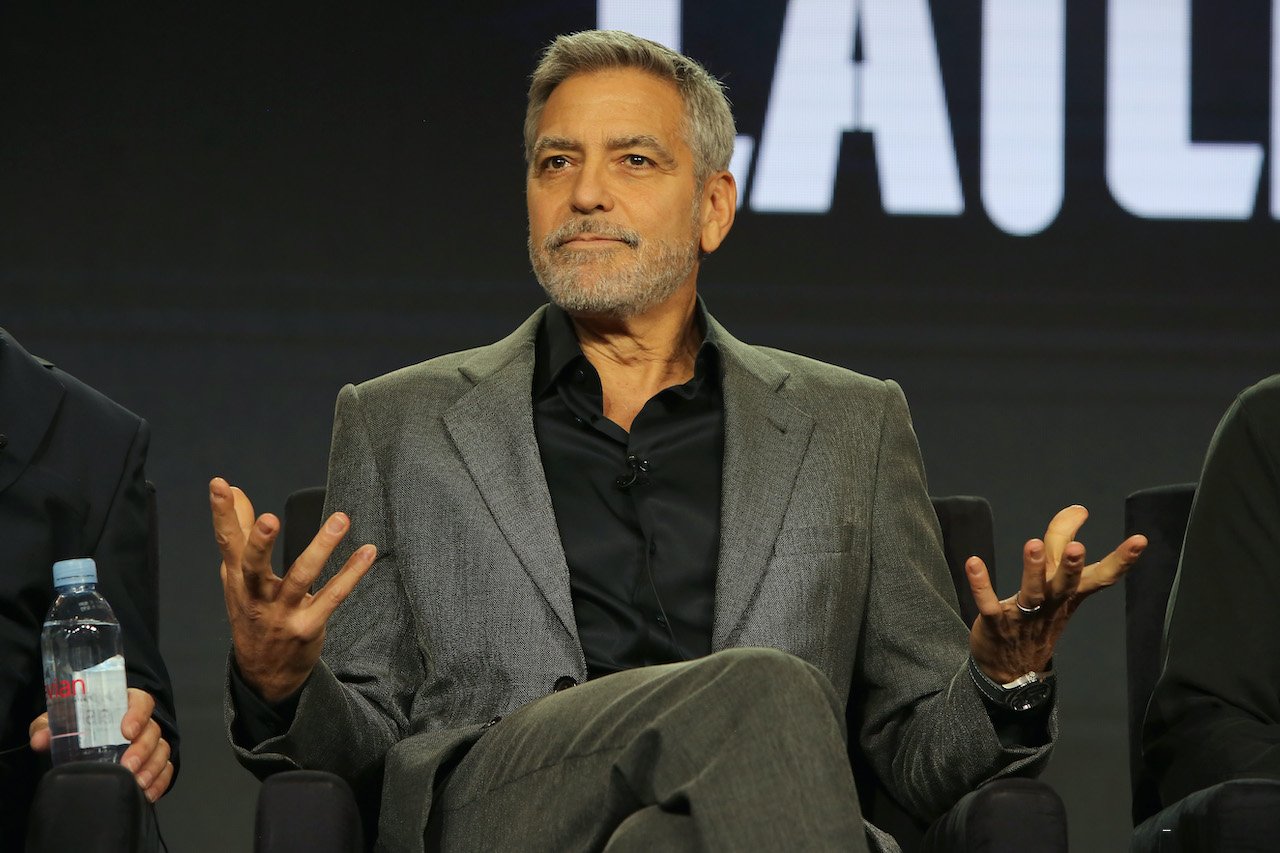 Clooney opened up about the reasoning behind his acting hiatus during a recent interview with Variety.
"I got to a point where—you know, if you think about it, I made my living in television for a long time," Clooney said. "And for instance, I was on ER for five years and we did 22 episodes and they're hour shows, so that's like doing 11 movies in a year."
With such a long tenure in TV and film, Clooney reached a point where it became difficult for him to find interesting roles. 
"You kind of start to exhaust a lot of the things that you've tried, and honestly the roles were less interesting at times," Clooney said. "And the older you get, the less interesting—for a while—they get. I sort of felt like I wanted to focus on other parts of my career."
He wanted more control over his career
Another reason why Clooney stepped back from acting was that he desired more control over his career. He didn't want to feel like casting directors had control over his fate. 
"I wanted to, early on, for about 20-something years now I really focused on other elements of the industry because I didn't want to worry about what some casting director or director thought about me at 60 years old, which I'm going to be this year," Clooney said. "And so I wanted to have more control of my career and more—I like the industry, I like what we do for a living. And so I wanted to be more involved in other ways …"
George Clooney doesn't like stagnancy in his career
Clooney is big on trying new things and didn't like the feeling of doing the same types or roles or movies.  
"So I didn't really walk away from the business, I just sort of walked away from the front end of the camera," Clooney said. "In moments you tend to start to repeat yourself in a way, and I was looking to get away from that."
Clooney's last leading role was in 2020's Midnight Sky, which got a limited release and received mixed reviews.