George Clooney Says He Writes Love Letters To Amal To Keep Their Romance Alive
George Clooney writes his wife Amal Clooney love letters to keep their romance alive and thriving after two kids and seven years of marriage.
It's no secret that Amal Clooney changed everything for George Clooney. For years, the actor said that he would never get married again, and he seemed content with his work, family, and friends. However, just over a year after meeting the Lebanese-born British barrister, the Clooneys walked down the aisle.
Now, the Ocean's Eleven star is getting candid and revealing how love letters keep their romance alive.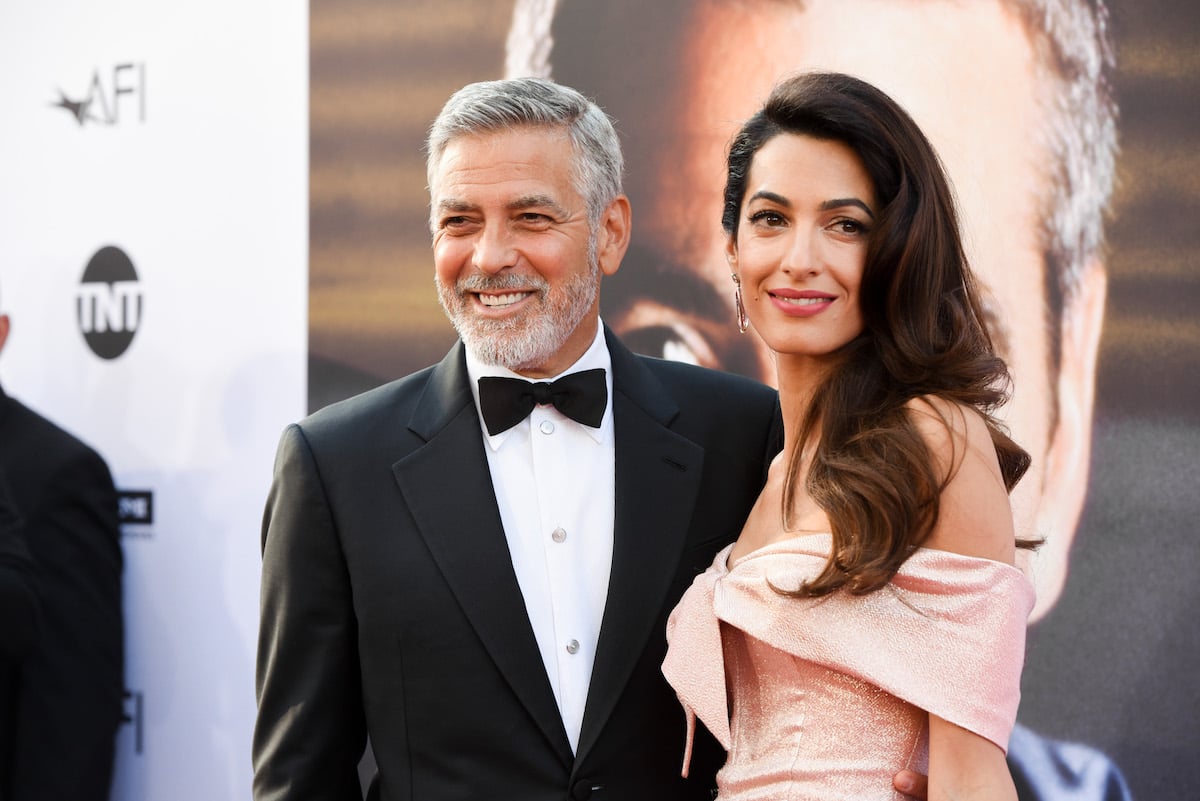 George Clooney and Amal Clooney met by chance
Clooney was a notorious bachelor who was adamant about never marrying again following his divorce from actor Talia Balsam in 1993. Therefore, he was left speechless when Amal showed up on his doorstep on a summer day in 2013.
"I didn't leave the house," Clooney revealed on My Next Guest Needs No Introduction with David Letterman. "No, it's the wildest thing. A mutual friend of ours said, 'I'm stopping by, and can I bring my friend?' And I was like, 'Of course.' I got a call from my agent who called me and said, 'I met this woman who's coming to your house who you're gonna marry.'"
Clooney was smitten when the lawyer and activist immediately. They began by exchanging email addresses, and their friendship blossomed into a romance. They spent Christmas together in Cabo San Lucas, and went on a safari in Kenya. By February 2014, the actor/director was planning to pop the question.
George Clooney asked Amal Clooney to marry him out of the blue
Almost immediately, The Mightnight Sky actor knew that his wife was the one. "I knew fairly quickly that I wanted to spend the rest of my life with Amal (but) we had never talked about it, so there wasn't like a 'Hey, maybe we should get married'" he told Marie Claire U.K.
In fact, when Clooney did pop the question, Amal was stunned into silence. "I asked her out of the blue, took her a long time to say yes. I was on my knee for like 20 minutes; I finally said, 'Look, I'm gonna throw my hip out,'" he told CBS This Morning.
The pair tied the knot in September 2014 and welcomed twins, a daughter and a son named Ella and Alexander, respectively, in June 2017.
George Clooney writes Amal Clooney love letters to keep their romance alive
Now, nearly seven years into their marriage and with toddlers to wrangle, the actor is determined to keep the romance alive with his wife. He told AARP,
Even in lockdown, I'll write a letter and slip it on her desk, or she'll write a letter and leave it under the pillow. I'm a big believer in letters. I have letters from Paul Newman, Walter Cronkite, Gregory Peck. I have them framed. I put them in the house. If it were a text, it would feel different. Maybe that's a generational thing, and maybe it won't be that way 20 years from now, but for me, somebody sat down and wrote it.
The couple also has a yearly tradition. Each year, they go on a romantic weekend away just the two of them, but before they leave, they write each of their children a dated letter for them to have as a keepsake.