George Clooney Says He's 'Glad' He Didn't Become an Action Star
George Clooney is known for playing a diverse array of roles. From Syriana to Ocean's Eleven, he's proven time after time that he's got some serious range. 
However, there was a point in his early career when he very well could have become typecast as an action movie star. After starring in The Peacemaker and Batman and Robin, Clooney was considering sticking to the genre for the long term.
In hindsight, Clooney is glad he didn't end up becoming known for starring in one type of movie.
Clooney has always enjoyed movies that reflect the time he lives in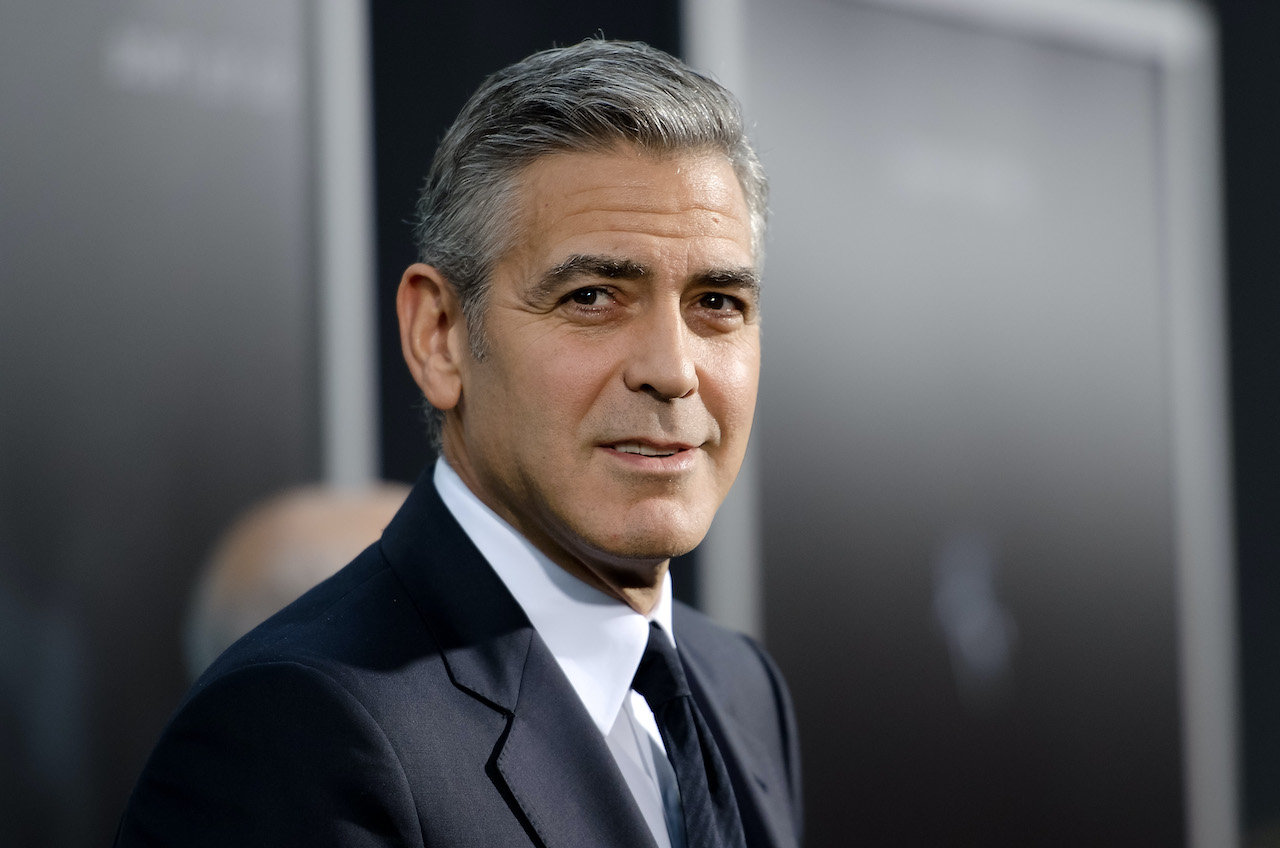 RELATED: George Clooney Told Ben Affleck To Make Sure His Batman Suit Didn't Have Nipples on It
Clooney explained how his interest in films developed during an interview with Variety.
"I grew up watching films—I was born in '61, so the movies that I was watching were really movies of the 70s," Clooney said. "And those films were reflecting the world at the time," Clooney said.
Clooney personally identified with the tone and message behind many of the movies he watched growing up, which inspired him to work on the same types of films as his career progressed.
"They were reflecting the Vietnam War and the protests and the student protests and the civil rights movement, the women's rights movement, drug counter-culture. … We kind of got away from that filmmaking for a period of time and I was always interested in stories that would deal and talk with things that were bubbling underneath," Clooney said.
He learned a lot from his early experiences as a film actor
Clooney also noted that some of the mistakes he made earlier in his career helped him start choosing better roles.
"After Batman and Robin came out, and it was a big bomb—you learn from your failures. You don't learn from successes," Clooney said. "Nobody teaches you anything when things are going well, it's like you're a genius. So it's failures that you sort of learn from."
After Batman and Robin, Clooney felt compelled to be more compelled to only pick films that had impressive screenplays.
"Following after that, I took some time and realized I was going to be held responsible for more than just my part," Clooney said. "'Cause when you're an actor, at first you're just trying to get a job. And then all of a sudden you're the person who's getting the movie greenlit. And so then I thought, 'Well then I have to focus really on the script.' It's not just about my part. It's about the whole movie."
George Clooney is glad he didn't become an action movie star
After starring in two action films in the latter 1990s, Clooney considered staying in the genre long term.
"There was a point in my career where I'd done The Peacemaker and then Batman … It could have really gone off into trying to do action films and be an action kind of star," Clooney said. "I was pretty athletic and I thought, you know… And I'm glad that's not the direction I ended up."
Clooney believes that if he'd have stayed within the genre, he likely wouldn't have been able to star in the diverse collection of movies he's been in.
"I'm glad I didn't succeed at it early, 'cause I probably would have fallen into it," Clooney said.