George Clooney Had to Sleep With the TV on Every Night Until He Overcame His Sleep Disorder
Even Hollywood royalty like George Clooney deal with things like a sleep disorder. The affable Ocean's Eleven star makes headlines for his movie choices, business sense, and personal life. But it turns out Clooney doesn't have it all together always. Learn about his time combatting insomnia.
George Clooney had insomnia for years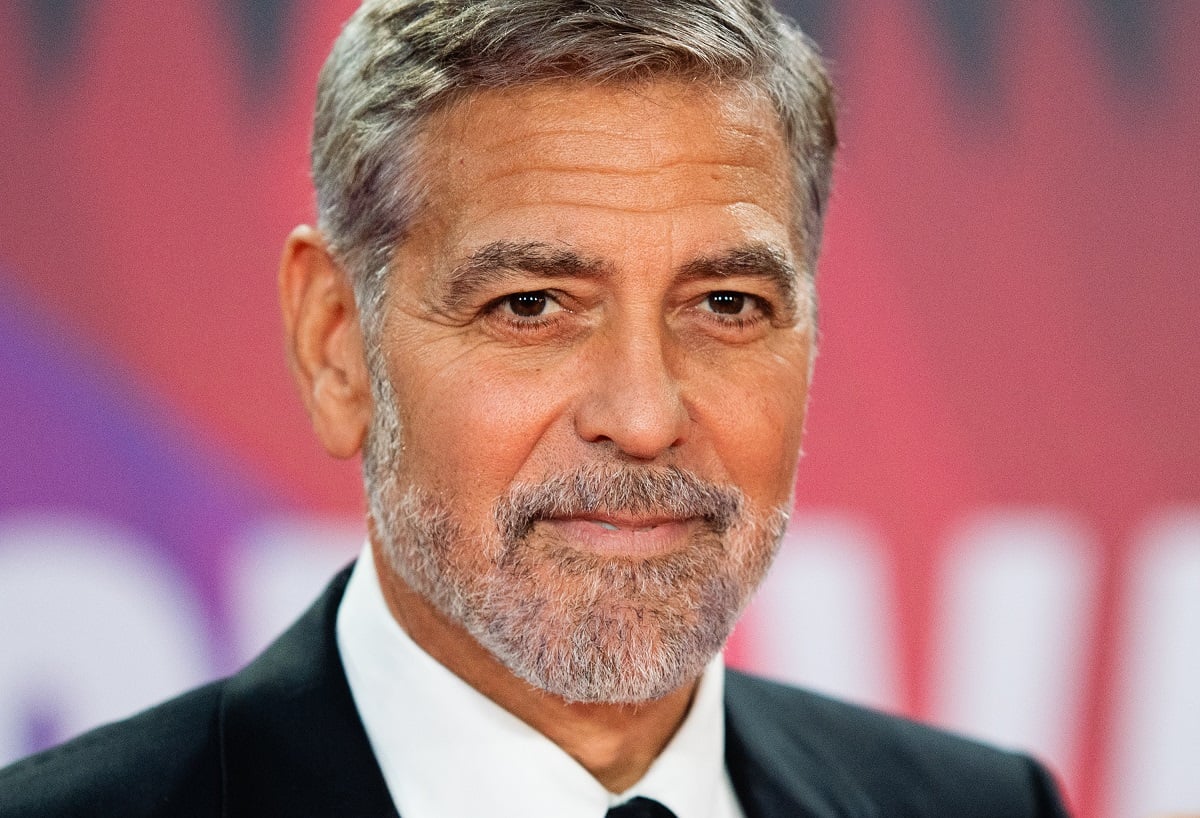 George Clooney's on-screen appearances run the gamut from blockbusters raking in hundreds of millions to critically-acclaimed lower-budget flicks like his directorial effort Good Night and Good Luck. And he's in a famously happy marriage with lawyer and human rights activist Amal Clooney. But health issues — physical and mental — take their toll on anyone, regardless of how well their lives are going.
Clooney had trouble sleeping for years despite leading what many would consider a charmed life. "Without question, I wake every night five times," the Michael Clayton star told The Hollywood Reporter back in 2012. He started leaving the television on while he attempted to sleep.
"Turning off the television causes me to think, and once I start that vision roaring," Clooney continued, "I have a very tough time getting to sleep." The notoriously long hours required of most lead actors on movie sets made for some rough working days.
Clooney's sleep problems changed after his twins were born
Clooney long experienced racing thoughts at night. That was all exacerbated by an injury on the 2005 political thriller Syriana set. While he did win a Best Supporting Actor nod at the Academy Awards for this performance, it left him with chronic pain. Another interview with The Hollywood Reporter in 2017 revealed that a series of surgeries finally solved his recurring headaches. His insomnia went away with it.
But that peace didn't last long. He found another reason to stay up all night when his twins with Amal arrived. Instead of a sleep disorder preventing him from a good night's rest, he began crashing from exhausting in between late-night diaper changes and feedings. However, "I'm a very good diaper guy, which I didn't know I would be," the A-list actor stated.
Clooney isn't the only celebrity with a sleep disorder
Clooney is far from the only prominent actor who dealt with a long-term sleep disorder, Health Central reports. Jennifer Aniston appeared on Dr. Oz to seek help for her sleep issues. Like Clooney, she experienced racing thoughts at night, which kept her awake despite her body feeling exhausted.
Sex and the City actor Kim Cattrall dealt with anxiety for years, often manifesting when she needed sleep. She engaged in a cognitive therapy program to address the issue. Her tactic of setting aside time during the day to process her anxiety, so her quiet time for herself wasn't only at night, largely solved the problem.
Rihanna deals with a different kind of sleep problem. She claims to sleep only three to four hours a night. But the Fenty Beauty founder doesn't allude to chronic pain, anxiety, or sleep apnea issues. Instead, she chalks it up to intentionally spending her scarce personal time catching up with her favorite TV shows.
RELATED: George Clooney Explains Why He and Amal Didn't Choose 'Weird Ass Names' for Their Kids