George Clooney Spent Hundreds of Thousands of Dollars in Florals and Booze for His $4.6M Wedding
 George Clooney was once thought to be the world's most eligible bachelor. For decades, fans watched as this handsome star dated beautiful women from all over the world.
Even though he had no problem with finding a date, he spent the majority of his career as a bachelor and many fans thought that he would be enjoying the single life forever.
This is why many fans were shocked to learn that age 53, Clooney was finally ready to settle down and marry his long-time girlfriend, Amal Alamuddin (now Clooney).
This wasn't Clooney's first wedding (he was briefly married to Talia Balsam in the early '90s), but he was certain that this would be his last wedding. So, what do you do when you are a world-renowned movie star that wants a once-in-a-lifetime wedding? You go all out and have the most lavish and romantic wedding possible. Here is a look at George and Amal Clooney's extravagant $4.6 million dollar wedding.
How did George Clooney meet his wife?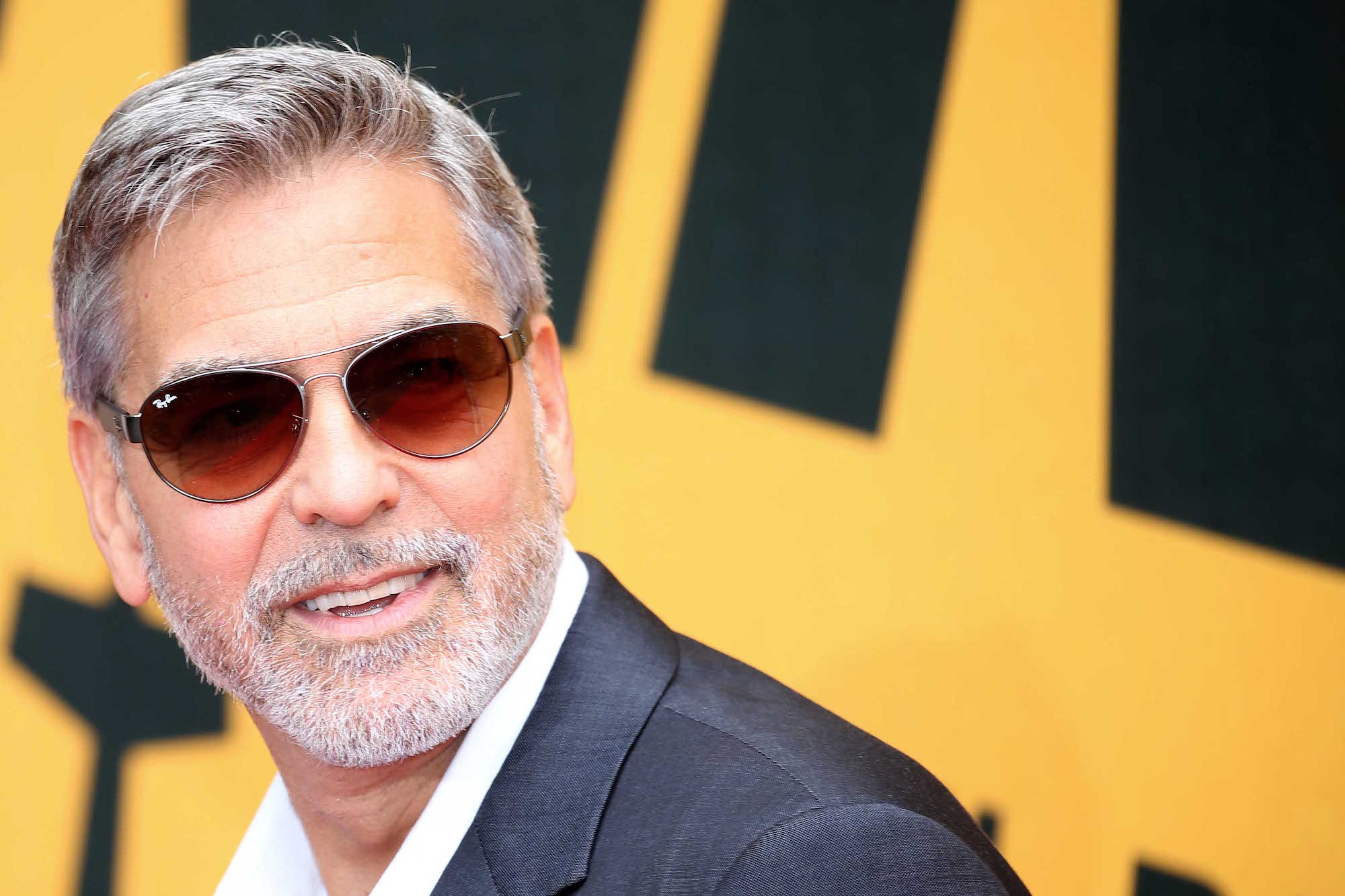 According to Town & Country, the power couple first met at George's house in Lake Como. Amal was traveling with a mutual friend, and they had stopped at George's house for a few minutes. The Batman and Robin actor currently had his parents over at the time, so Amal got to meet her future in-laws at the same time that she met her future husband. 
After their initial meeting, the two exchanged text messages and talked on the phone for a few weeks before going out on their first official date in October of 2013. And after they had only been dating for six months, George cooked Amal a romantic dinner at his house and popped the big question while holding a gorgeous 7-carat diamond ring.
In an interview that took place shortly after their engagement, Town & Country reported that Amal was too shocked to answer when George asked her to be his wife. "[Amal] was like, 'Holy sh*t!' And she just kept staring at the ring, going, 'Oh my God.' It was 20 minutes of me on my knee, waiting for her to say yes because she was so shocked," George had said.
George and Amal Clooney's over-the-top wedding
RELATED: John Krasinski Shared the Huge Lessons He Learned From George Clooney: 'He Taught Me So Much'
In September 2014, almost one year after their first date, Amal and George tied the knot in a beautiful ceremony in Venice, Italy. The couple reportedly had around 100 guests which included, John Krasinski and Emily Blunt, Cindy Crawford, and Matt Damon. The ceremony was both beautiful and expensive.
According to Insider, the couple paid roughly $3 million for their guests to stay in the luxurious Cipriani hotel suites. The ceremony took place at the Aman Canal Grande luxury resorts where George wore a high-end Giorgio Armani suit and Amal wore a stunning Oscar de la Renta wedding gown.
The reception featured a beautiful room that was filled with an elegant table and chair setup that cost around $300,000. They served a five-course meal which cost around $30,000 and the guests were served a wide selection of beverages which included tequila, champagne, and vodka, which cost the couple around $160,000.
The reception area was also decorated with Munaretto flowers, which set the happy couple back around $250,000. Altogether, the wedding ended up costing around $4.6 million.
Are Amal Clooney and George Clooney still married?
Today, George and Amal have been happily married for almost six years. In 2017, they welcomed their twins, Alexander and Ella, into the world. Amal still works as a human rights lawyer and the couple has figured out how to perfectly balance work and parenthood.
Their children travel with them often, and they enjoy staying in their many houses around the world. So far, they own mansions in London, Mexico, Lake Como, and Los Angeles.