George Clooney Spent Millions on Hotel Rooms for His Wedding Guests
One of the biggest celebrity weddings in recent years is that of George Clooney. A famous bachelor, the Oscar winner had little to no desire to get married. That is until he met his current wife, Amal Clooney (née Alamuddin). Sparing no expense, the couple spent millions on their wedding. 
George Clooney and Amal Clooney had a star-studded wedding in 2014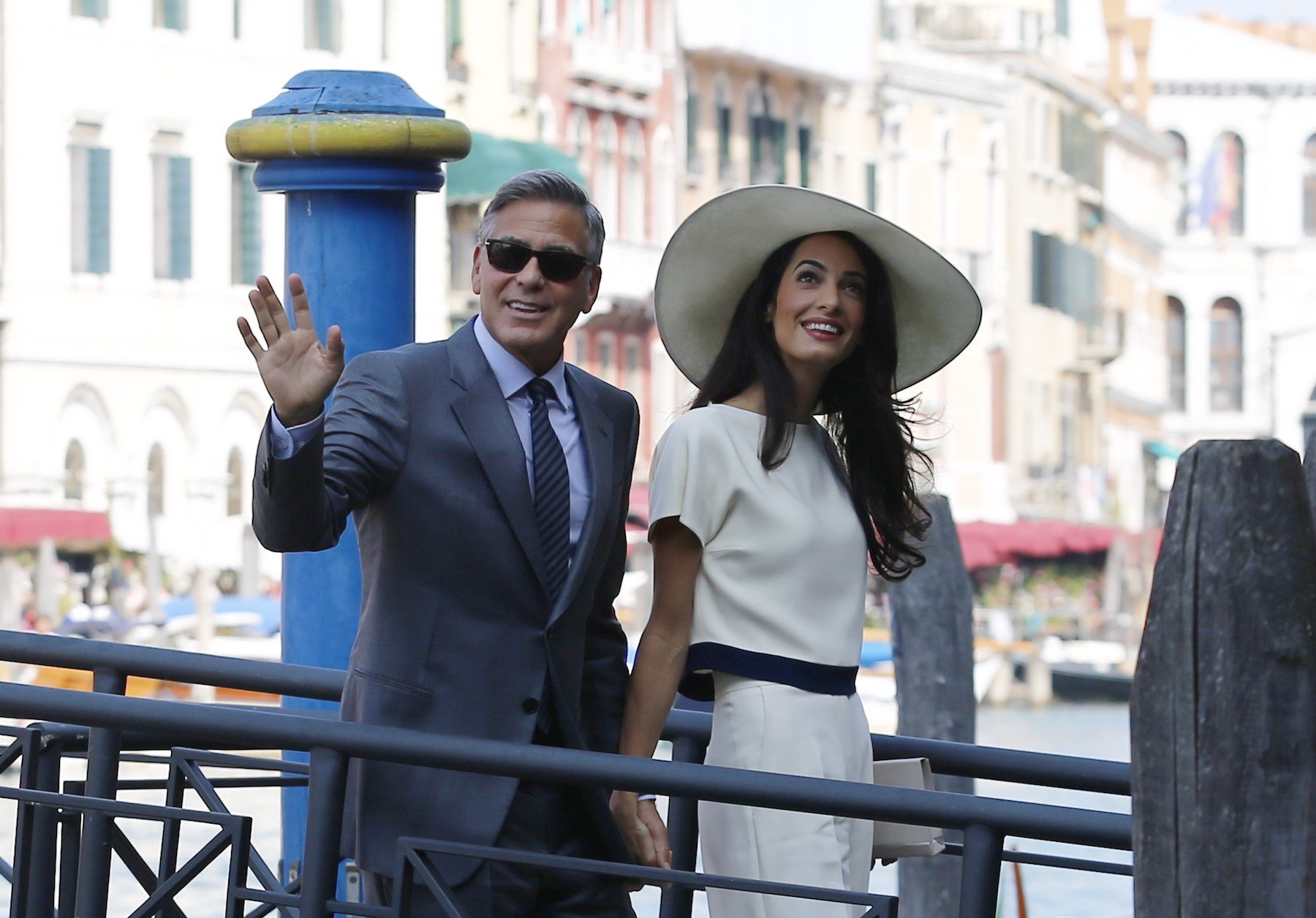 When the Clooneys tied the knot in Italy, the guest list didn't disappoint. The festivities lasted for days with all manner of celebrities in attendance. Bill Murray, Matt Damon, Vogue editor-in-chief Anna Wintour, John Krasinski, and Emily Blunt are just a few of the names to make an appearance. 
Cindy Crawford's husband, Randy Gerber, served as Clooney's best man. Together, they're the co-founders of Casamigos, the tequila that's earned Clooney millions. 
Much of George Clooney and Amal Clooney's wedding cost went to hotel rooms
It's not surprising Clooney's wedding cost millions of dollars. Celebrity nuptials are typically lavish and glamorous affairs. But what is surprising is that the majority of Clooney's wedding budget went toward hotel rooms.
According to E! News, the Italian wedding and festivities cost an estimated $4.6 million. Unlike the Duke and Duchess of Cambridge's wedding where the budget went to security, this celebrity wedding went all out on lodging. 
A stay at Cipriana varies depending on the room. But not just any room. Suites costing thousands of dollars a night with stunning views of Venice. The hotel's Palladio Suite costs upwards of $9,000 a night whereas a stay in the Dogaressa Suite goes for nearly $8,000 a night.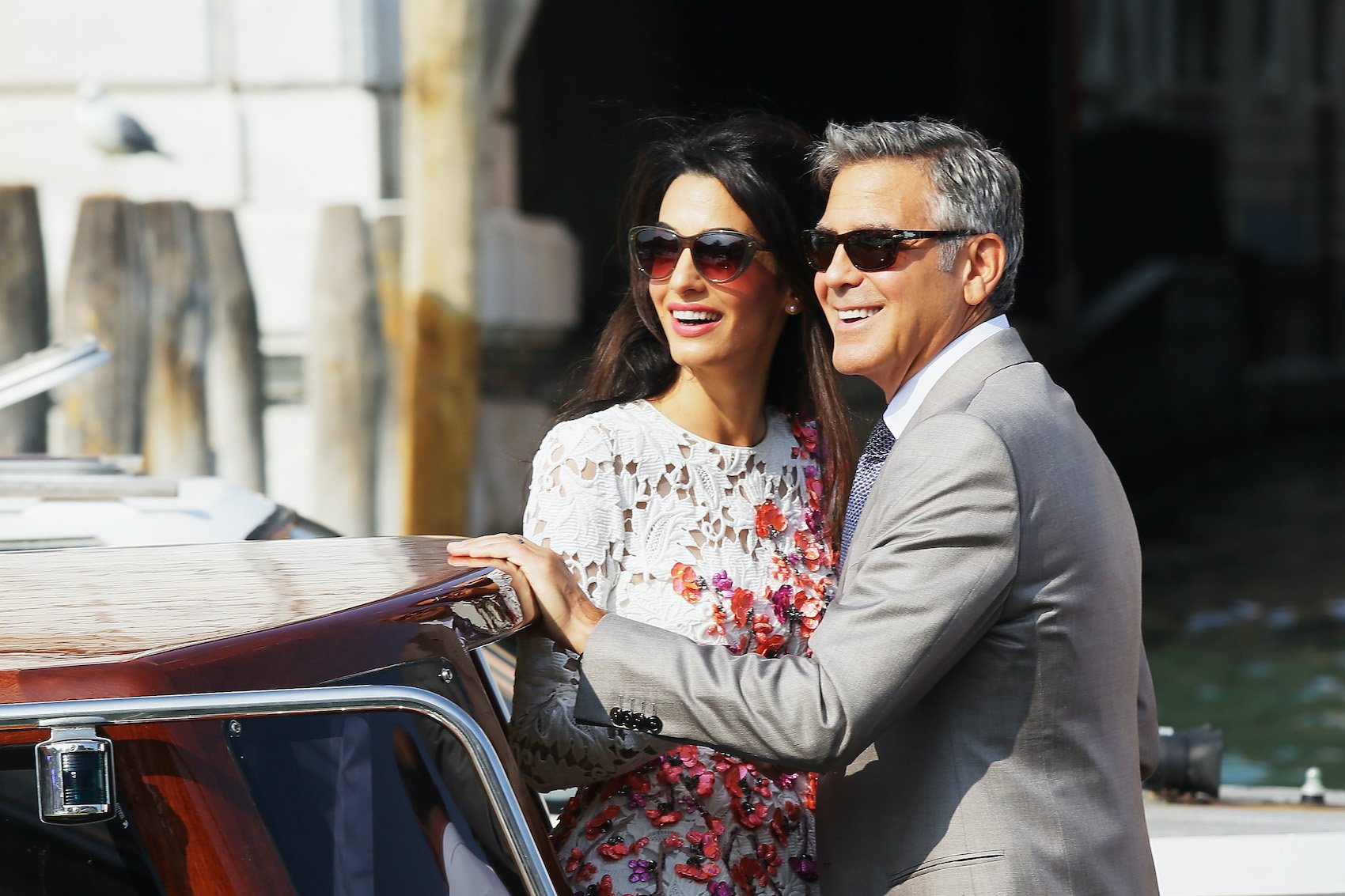 Taking into account the fact that Clooney's wedding festivities lasted three days, guests, as well as the bride and groom, would rack up a bill of anywhere from $26,000 to $31,000 per room.
Seeing as guests for the wedding took up around 95 rooms at Cipriani, the total comes to approximately $3 million. 
George Clooney spent thousands on alcohol and flowers
Hotel rooms aren't the only thing that cost thousands upon thousands of dollars. The Ocean's 11 star stocked the wedding reception with a variety of alcohol. Giving the guests options between tequila (Casamigos, of course), vodka, and champagne cost the couple nearly $160,000. 
Then there's the flowers at the reception. The couple went with Italian floral arrangements by Munaretto Flowers that came to nearly $250,000. 
How did George Clooney and Amal Clooney meet? 
Clooney met his wife at his Italian villa on Lake Como. The Up in the Air actor recalled their first meeting on David Letterman's Netflix series, My Next Guest Needs No Introduction. 
Clooney met his future wife at a dinner he'd been hosting. Leading up to it, Clooney received a call from his agent who told him he'd end up marrying her.
Sure enough, Clooney and his future wife hit it off at dinner. As he told Letterman, they "stayed up all night talking."
Today, the Clooneys are parents to twins and they split their time between the U.S. and Italy.