George Clooney Turned Down a $35 Million Paycheck From a 'Questionable' Nation
Can you ever have too much money? Apparently, George Clooney thinks so. In an interview, the Hollywood megastar confirmed that he turned down a $35 million paycheck for a one-day job. The well-known actor and entrepreneur, says that he has more than enough money, (and freedom) to occasionally turn down gigs when he thinks they are "questionable." So what did he reject exactly?
George Clooney doesn't support terrorism — even for $35 million
George and Amal Clooney are acclaimed humanitarians, receiving one of the loftiest social justice awards in October 2021, reports Cincinnati.com. This would explain George's choice to turn down a huge payday. The one-day gig, a $35 million commercial for Turkish Airlines, is associated with a country he says is "questionable at times."
Turkey's toxic Erdogan regime, which directly owns 49% of Turkish Airlines, has been implicated in human trafficking and transporting extremist mercenaries. The dangerous Erdogan organization is also connected to a court case close to George's wife. Amal worked on the high-profile Armenian Genocide case that the European Court of Human Rights heard in 2016.
George told the reporter that turning down the gig was a no-brainer after talking to Amal. He believes "if it takes a minute's worth of sleep from me, it's not worth it."
Clooney can afford to turn down a huge offer
In 2018, Forbes listed George as the highest-paid actor of the year, earning a whopping $239 million in 12 months. British liquor conglomerate Diageo bought his Tequila brand Casamigos for $1 billion. The company made an upfront payment of $700 million for the popular booze; George earned a pretax paycheck of a cool $233 million. Other endorsements and royalties earned him another $6 million that year — and that was just 2018.
As of 2021, George's net worth is believed to be approximately $500 million. The 60-year-old earns at least $20 million for each movie role he accepts. With that type of earning potential, Clooney can afford to turn down any job, for any amount of money.
George Clooney is Hollywood royalty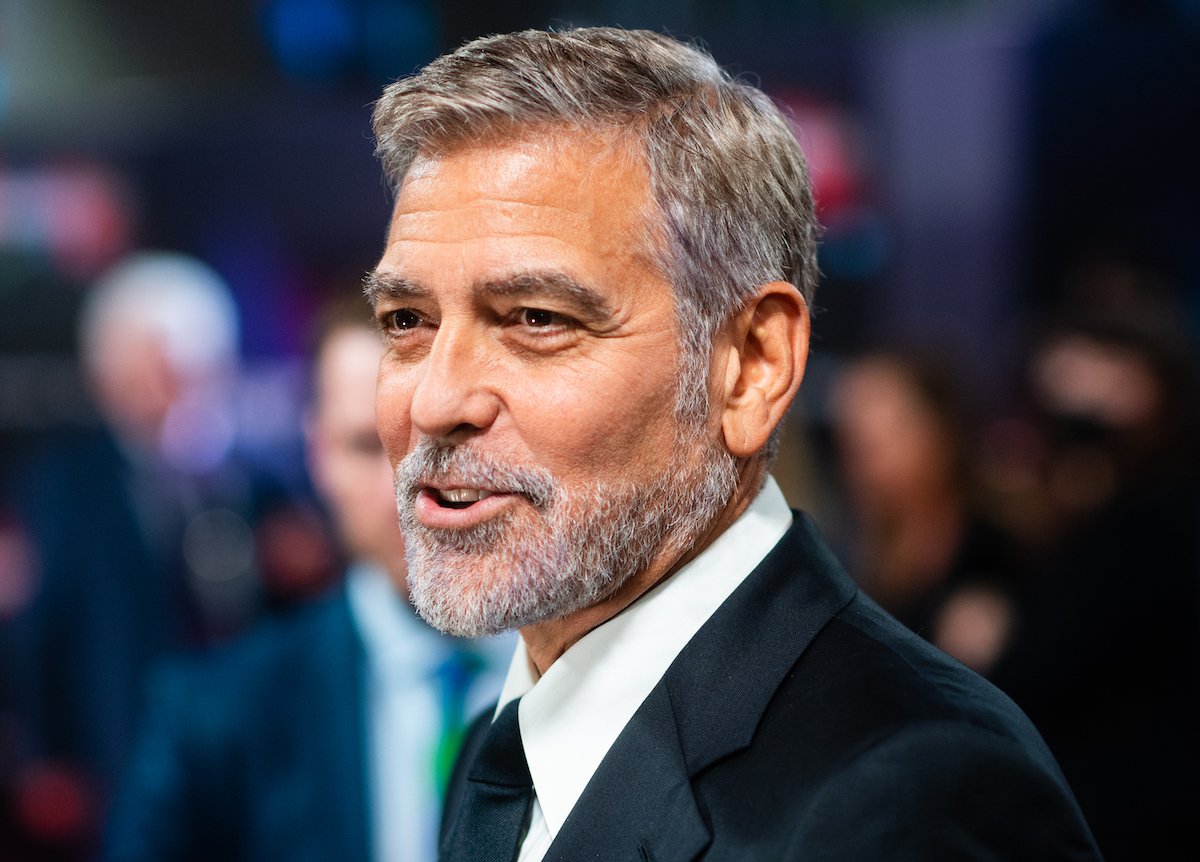 Despite being a champion for human rights with his wife for the past seven years, most fans know George as America's favorite leading man. He has starred in at least 57 movies and directed eight motion pictures.
George's rocky start as an actor involved playing a handyman named "Ace" in the short-lived TV series E/R (1984). (Not that ER.) Since then, George has portrayed Matt King in Descendants (2015) and recently starred as a lone scientist trying to prevent a group of astronauts from returning to Earth in the Netflix film The Midnight Sky (2020).
Born on May 6, 1961, George is the recipient of two Academy Awards, three Golden Globes, and the AFI Lifetime Achievement Award. His breakthrough acting role, playing the handsome Dr. Doug Ross in the award-winning sitcom ER (1994), set the stage for his long-standing Tinseltown career. George's latest directing debut, The Tender Bar starring Ben Affleck, premiered in December 2021.
RELATED: How George Clooney Created Casamigos Tequila By Accident