George Clooney's Embarrassing Prank on Matt Damon Ended Up Getting Him Named 'Sexiest Man Alive'
George Clooney is known for being a Hollywood prankster. He's pulled fast ones on Don Cheadle, Brad Pitt, and more, but his prank on Matt Damon may take the cake.
Years ago, he took out a full-page ad with an embarrassing photo that actually ended up helping Damon win People's 'Sexiest Man Alive' award.
George Clooney pranked Matt Damon into winning the 'Sexiest Man Alive' award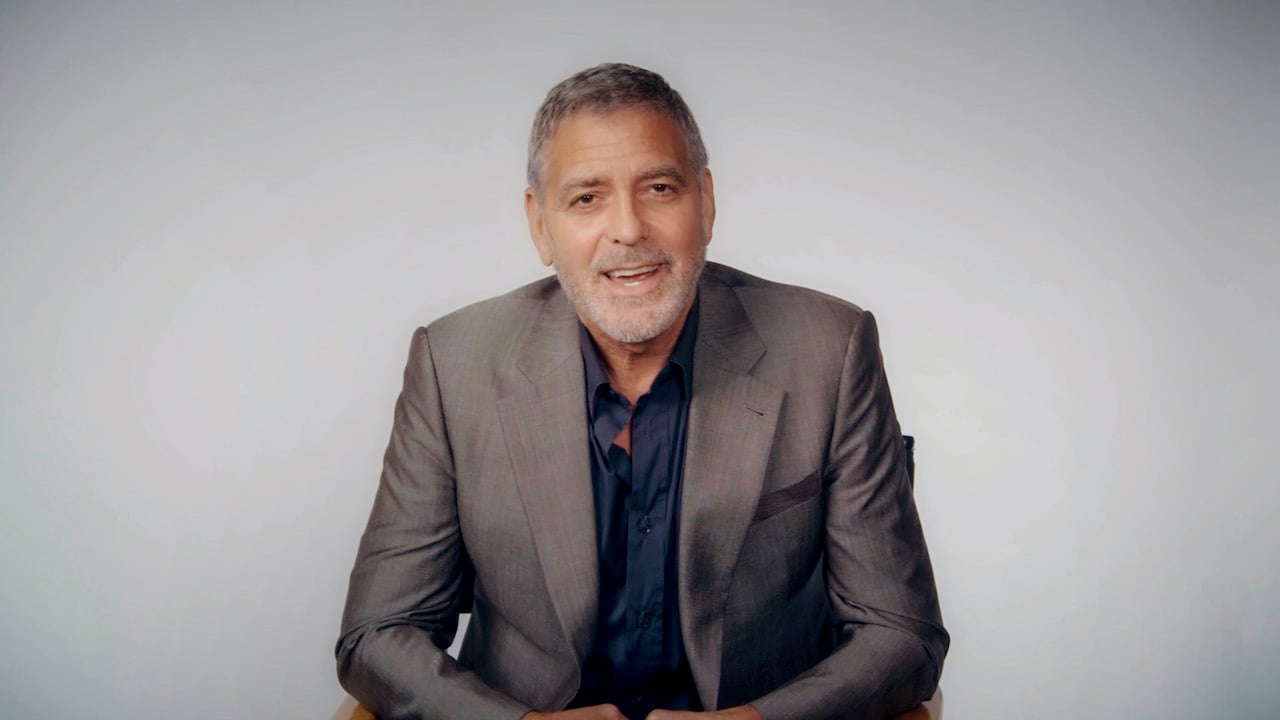 RELATED: George Clooney Never Dated Good Friend Sandra Bullock Because of the 'Bro Code'
Clooney has pulled his fair share of pranks on many celebrities, but one of his best was when he got Damon.
"The rottenest one we did was I started a campaign for Matt Damon," Clooney recalled.
The rouse started after Clooney noticed how many actors took out ads to campaign for the Academy Awards.
"If you live in Hollywood, there's the two entertainment papers, Variety and Hollywood Reporter at the time," Clooney said. "And you see, during the Oscar campaign, you'd see, 'For your consideration for Best Actor,' and they'd put up—every page is a full picture of the actors."
Clooney decided to take out an ad for Damon, lobbying for him to win People's 'Sexiest Man Alive' award.
"So I took out ads with Matt Damon," Clooney said. "Remember he wore this green speedo in Talented Mr. Ripley. I took that picture of him and just literally very seriously said, 'For your consideration, Sexiest Man Alive.' And we just kept pummeling it for, I don't know, two years, and they finally gave it to him."
Brad Pitt pranked Clooney during the filming of 'Ocen's Twelve'
Clooney has also been on the receiving end of pranks as well. While filming Ocean's Twelve, Pitt pulled a stunt that made Clooney one of the most hated men in Lake Como.
"I did one to Brad that's just really brutal because he just destroyed me when we were shooting Ocean's Twelve," Clooney said. "He was in [Lake] Como staying with us, and he in Italian had posters put up all around town, saying that 'George Clooney only wants to be called Danny Ocean,' and 'Don't look him in the eye,' all in Italian, which I couldn't read."
Clooney was seen as a diva by the townspeople for quite some time.
"It got in the papers, 'Il Divo,' and I was the total jerk," Clooney added.
Clooney got revenge on Brad Pitt by pretending to be him
Not to be outdone, Clooney got his revenge on Pitt.
"But the worst one was Jimmy Kimmel gave me Brad Pitt stationery," Clooney said. "And so, I started sending letters to actors from Brad Pitt."
He pranked Meryl Streep using Brad Pitt's name
While he was sending letters under Pitt's identity, Clooney happened to get a huge package of recordings from a voice coach.
"You know how you get stuff sent in the mail that's just tons of fan mail," Clooney said. "And there's one this voice coach sent me this giant folder of like, 60 CDs in it. And he was a voice coach, he's like, 'A voice for the stage and screen,' and it's like, 'Gaelic accent' and it's just ridiculous."
Clooney decided to get revenge on Pitt by sending the audio recordings to Meryl Streep, pretending to be Pitt.
"And so Meryl Streep was about to play Margaret Thatcher, like, she's the greatest actress of all time," Clooney said. "I send it to her, this package of 60 CDs of accents for the stage and screen. And they said, 'From Brad,' with a card from Brad that said, 'Dear Meryl, I hear you're going to play the Iron Lady, this guy helped me with my accent in Troy."