George Clooney's European Home Away From Home Is a Magical Travel Destination
George Clooney has been one of Hollywood's most successful leading men over the past few decades. With that type of success comes great riches. Clooney's used a bit of his wealth to invest in lakefront property in Italy. But where is Clooney's European hideaway, and who else has he brought there to visit? Let's take …
George Clooney has been one of Hollywood's most successful leading men over the past few decades. With that type of success comes great riches. Clooney's used a bit of his wealth to invest in lakefront property in Italy. But where is Clooney's European hideaway, and who else has he brought there to visit? Let's take a closer look at Lake Como, Clooney's European home he's turned into a magical travel destination.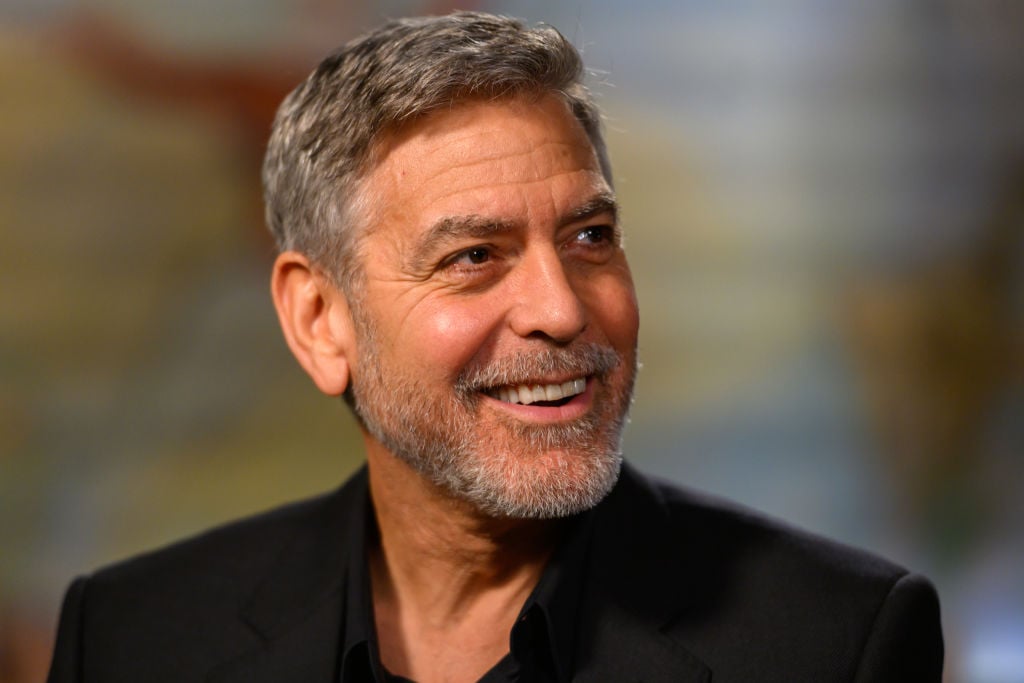 George Clooney's love for Lake Como
According to LifeInItaly.com, Clooney's friend and fellow actor Brad Pitt first suggested he take a look at Lake Como. He immediately fell for the stunning lakeside area. Clooney bought an 18th-century villa called Villa Oleandra for $7 million in 2002. Because the villa itself needed plenty of restoration, he also purchased another one — Villa Margherita, which he could live in right away. Both are about a half-hour away from Milan.
Clooney's presence initially provoked ire from local residents as he planned to buy the local beach and privatize it. Local officials allowed Clooney to proceed with the purchase when he agreed to not just open up the beach to the locals, but also improve it. Here was his statement to the community at the time: 
"Let me maintain the beach and if that is done and you still want me as your honorary citizen I feel privileged to accept this honor." 
Clooney also got in hot water when filming his movie, Ocean's 12, at Lake Como. The production interfered with their day-to-day life in the town of Laglio. Clooney apologized and the people of the community have since warmed to him. 
The famous friends George Clooney hosted at Lake Como
While Clooney is now an accepted member of the community, he still causes his share of disruptions. Last summer, the UK's Telegraph reported he invited the former U.S. President Barack Obama and his wife Michelle to visit him and his wife Amal at Lake Como. The Obamas came for a charity dinner the Clooneys organized. The visit meant Laglio officials had to put special security measures in place. They blocked off a parking lot behind the residence from public use, limiting to be used only by Secret Service agents. No boats were allowed within 300 feet of Villa Oleandra. A beach near the villa was shut off from public access and no pedestrians were allowed to walk past the villa. 
The Obamas weren't the first celebrity couple the Clooneys hosted at Lake Como. According to PopSugar, Clooney hosted the 2010 wedding of fellow actors John Krasinski and Emily Blunt at Lake Como. It was truly a star-studded affair, attended by stars such as Matt Damon, Meryl Streep, and Jimmy Kimmel. 
Lake Como as a travel destination 
Having a Hollywood superstar as a resident may have its share of headaches, but Laglio mayor Roberto Pozzi told The Telegraph that it's been a net positive for the small town, comparing Clooney's arrival in town to them "winning the lottery." 
"For our little village, it is a wonderful occasion to become better known. I imagine how many people in America will now go and look at a map to find out where Laglio is…He's returned Lake Como to a very high profile, not just in Europe but around the world…

Following his example, some very rich people have moved in and bought villas which were in a state of semi-abandonment…They have restored them at a cost of millions and millions of euros and that has created work for builders, carpenters and gardeners."
Its scenic waterway views aside, Clooney has turned the tiny Italian town into a hotspot for celebrities to flock to.