George Clooney's Injuries From 1 Role Were So Severe He Considered Suicide
George Clooney is one of Hollywood's most famous actors — and 1 role nearly drove the talented actor to suicide.
The ever-evolving technology and well-thought-out stunts sequences in films have made it an almost unheard-of thing for an actor to get injured while on set. However, occasionally, actors get injured, with some succumbing to injuries from one movie role. Actor George Clooney had to gain weight for Syriana in 2011, but that wasn't the most impactful thing his body underwent working on the film — an injury from the movie's set caused the actor to contemplate suicide.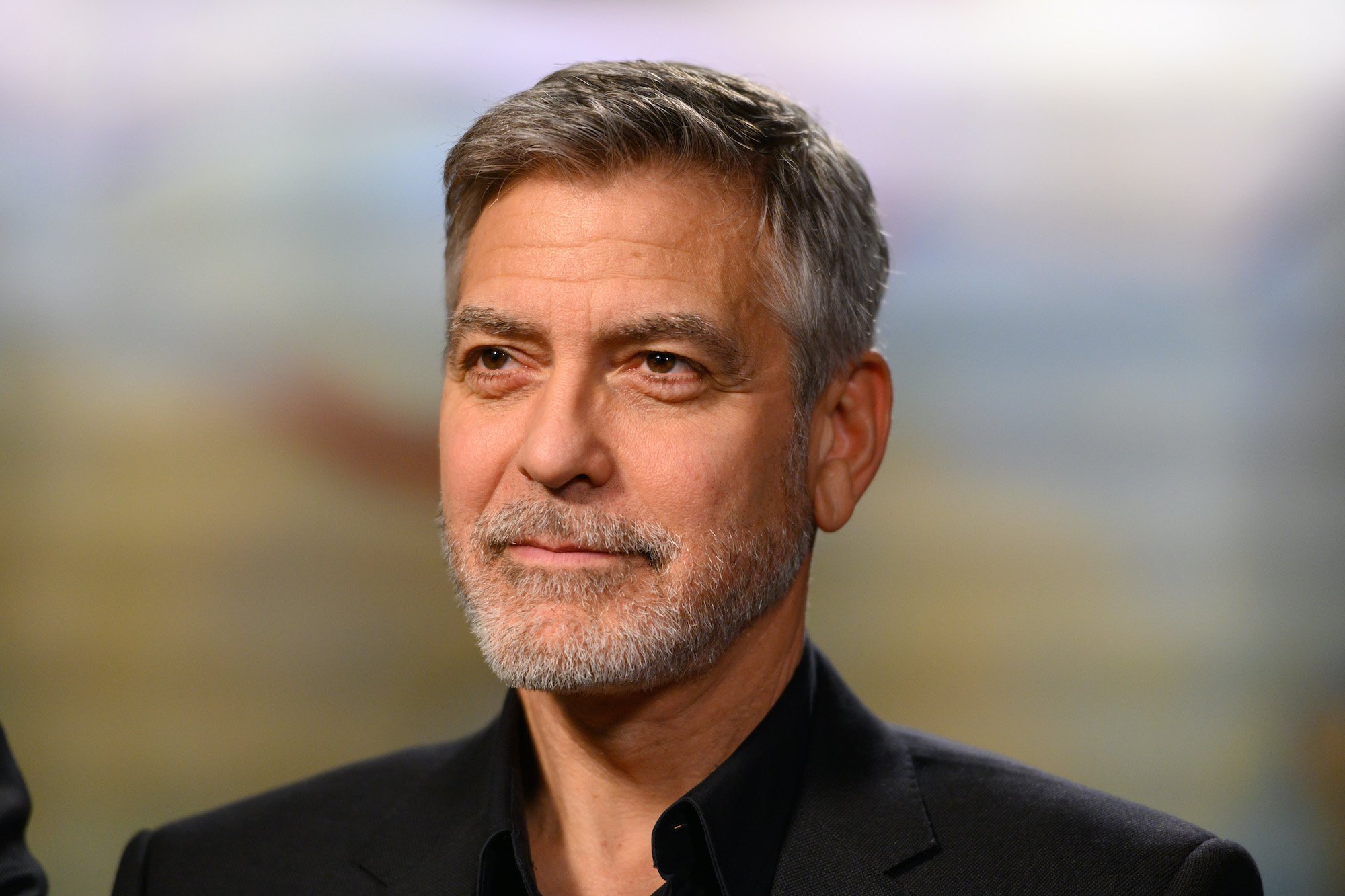 Clooney is famous for the Oceans franchise
The Ocean's franchise features a series of films about well-planned and executed heists. The first film in the franchise Ocean's Eleven involved a master thief called Danny Ocean who had just gotten released from prison. He creates an elaborate plan to rob three Las Vegas casinos to win his ex-wife back. He then recruits 10 thieves and con artists to pull the three casino heists, eventually walking away with $160 million.
The second film, Ocean's Twelve, saw Danny Ocean's crew get blackmailed by Terry Benedict, one of the casino owners they stole from. Benedict demands that the thieves pay him more than $198 million and gives them two weeks to come up with the money. To pay Benedict up, Ocean's team travels to Europe to pull off three heists.
In Ocean's Thirteen, Ocean and his team plan to rob a new casino on its opening night to wreak losses after the casino's ruthless owner Willy double-crosses one member of the team. The thieves also plan to make Willy's life miserable while bringing him endless misfortune.
Clooney gained weight for Syriana
Method acting isn't an uncommon concept in Hollywood. Various actors take to the practice to fully connect with their character and deliver Oscar-worthy nominations. Clooney clearly understood what his character required to deliver an out-of-this-world performance for the political thriller Syriana. The role hadn't initially been written for Clooney. Clooney only got the project after another actor dropped out of it. The suddenness of the project meant that Clooney didn't have enough time to prepare for the role. Part of the role's requirements was that Clooney had to gain weight and fast.
The father of two only had less than a month to gain 30 pounds or more. Clooney took to eating up to nine meals every day while staying at Villa Oleandra on Lake Como to achieve the needed weight. The famous actor chowed down on a lot of food that he said he could not savor. Clooney noted that eating all that much food in Italy was depressing because "who doesn't look forward to eating in Italy?" Clooney likened the experience with "going to a pie contest every day."
Clooney's life-changing injury
In Syriana, Clooney plays a CIA operative. The film was quite demanding and needed the cast and crew to film in over 200 locations, something which Clooney didn't find interesting at all. Additionally, the famous star got a severe spinal injury that left him in so much pain the actor thought about ending his life.
According to the Hollywood Reporter, Clooney wanted to commit suicide because he thought he would never walk again in his life. The star also said that he had severe headaches that "feels like you're having a stroke" while hospitalized and unable to move. The actor thought he would have to do something drastic about his situation. Thankfully, Clooney survived the ordeal thanks to brain surgeries and therapy.
How to get help: In the U.S., call the National Suicide Prevention Lifeline at 1-800-273-8255. Or text HOME to 741-741 to speak with a trained crisis counselor at the free Crisis Text Line.