How George Harrison Felt About the Famous Psychic Prediction That The Beatles Would Get in a Plane Crash in 1964
Article Highlights:
A popular psychic predicted The Beatles were going to get into a plane crash
During a different flight, the band's plane caught on fire
How George Harrison felt about the constant rumors surrounding The Beatles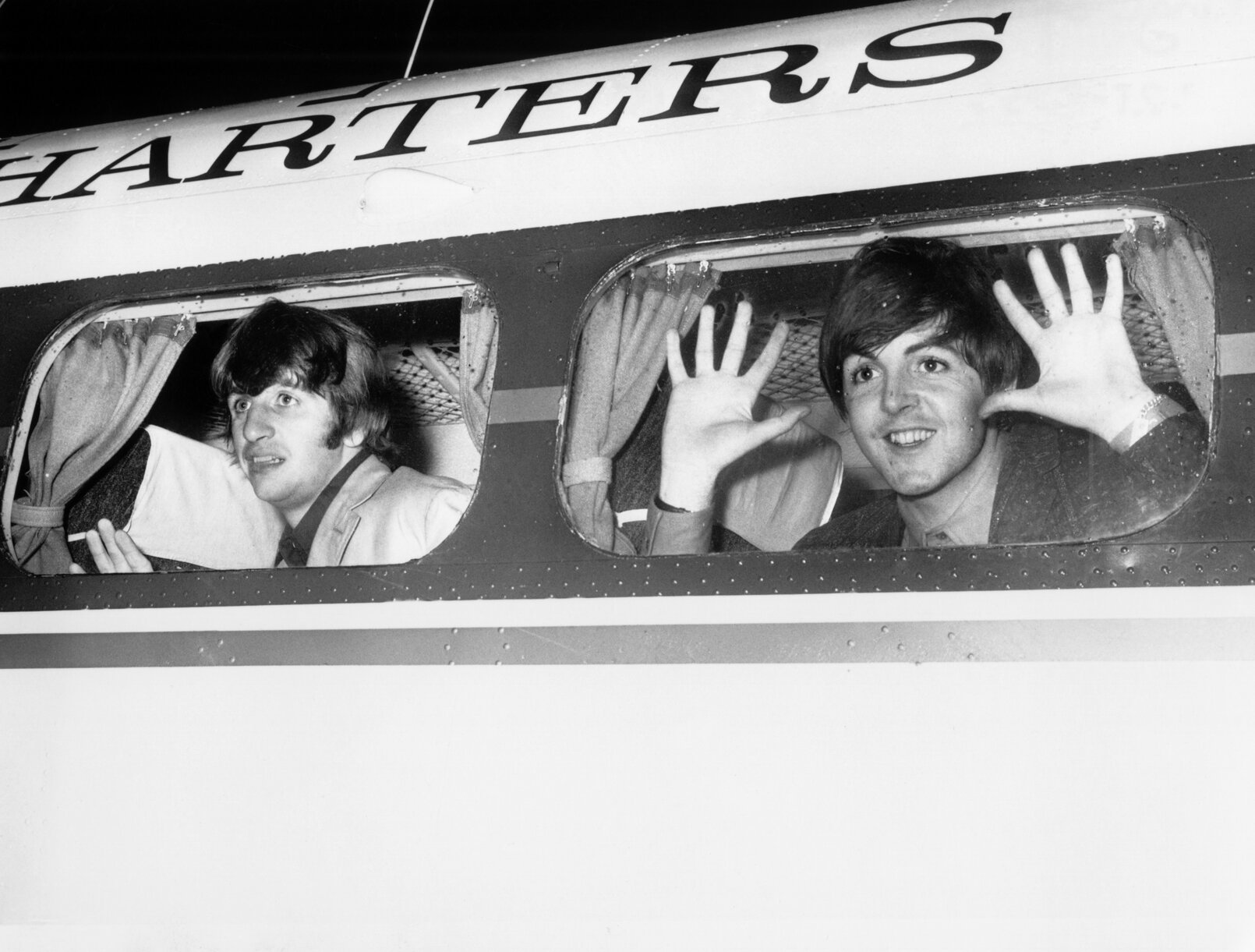 The Beatles dealt with all sorts of rumors about them during the band's heyday. There was even a rumor — more of a prediction, really — that John Lennon, Paul McCartney, George Harrison, and Ringo Starr were all going to get into a plane crash during their tour of America. Here's how Harrison reacted to the psychic's vision.
The psychic prediction that The Beatles were going to get into a plane crash
In 1964, popular psychic Jeane Dixon predicted that The Beatles were going to get into a plane crash after a concert in Philadelphia. Journalist Larry Kane traveled with the band on both of their American tours, asking them questions when he could fit them in. During one leg of their travels, Kane asked Harrison what he thought of Dixon's prediction.
"Uh, normally, I just take it with a laugh and a smile and a pinch of salt," said Harrison, as recorded in the book George Harrison on George Harrison. "Thinking, you know, she's off her head. But, y'know, it's not a nice thing to say, especially when you're flying almost every day. But, just hope for the best, and keep a stiff upper head, and away we go. If you crash, you crash. When your number's up, that's it."
The Beatles' plane caught on fire
RELATED: Twiggy Wishes She Wrote The Beatles' 'Yesterday'
While the plane didn't crash after The Beatles' Philadelphia concert, another plane they were on did catch fire, a harrowing experience for all those on board.
"Well, the first reaction was, What smoke?" said Harrison. "When I looked and saw it, and we all ran to the back where we were far away from the flames—cowards as we are, you know—all sat around the emergency door and even tested the emergency door, ready to jump out. Of course, I said, 'Beatles and children first.'"
George Harrison on the rumors that plagued the band
Especially after The Beatles toured America, Lennon, McCartney, Harrison, and Starr frequently became the subjects of rumors courtesy of fan magazines. Harrison admitted that they were, indeed, bothersome.
"It drives you up a wall sometimes," he said. "Since we've been over here they've been asking us, 'Is John leaving?' Well, the new one today is it's me leaving. You know, that's just because some idiot in Hollywood has written in the papers that I'm leaving, so now I will have for weeks people coming up time after time asking, 'Is it true you are leaving?'"
RELATED: George Harrison Once Said The Beatles Were 'all Crummy Musicians, Really'
In addition to the rumors, the press tried desperately in the early-to-mid-'60s to figure out what each of The Beatles was really like. During the first tour, Harrison was known as the quiet, shy one. During the second tour, reporters thought to themselves that he had begun to open up. But Harrison said he'd always been exactly the same.
"Actually, I did talk about the same amount on the last tour," he said. "It's just that, you know, first of all, when we first came over here they didn't know us all that well. People, like, hang tags on you. Ringo was the cuddly one or something. Paul was the lovely one and I was the quiet one, and John was the shouting one. I've been the same all along. I talk when I feel like it. I shut up when I don't feel like talking."