What George Harrison Liked About French Girls
Article Highlights:
George Harrison thought 'French girl[s]' were different
The Beatles were mobbed by fans in Paris in 1964
Beatlemania was spreading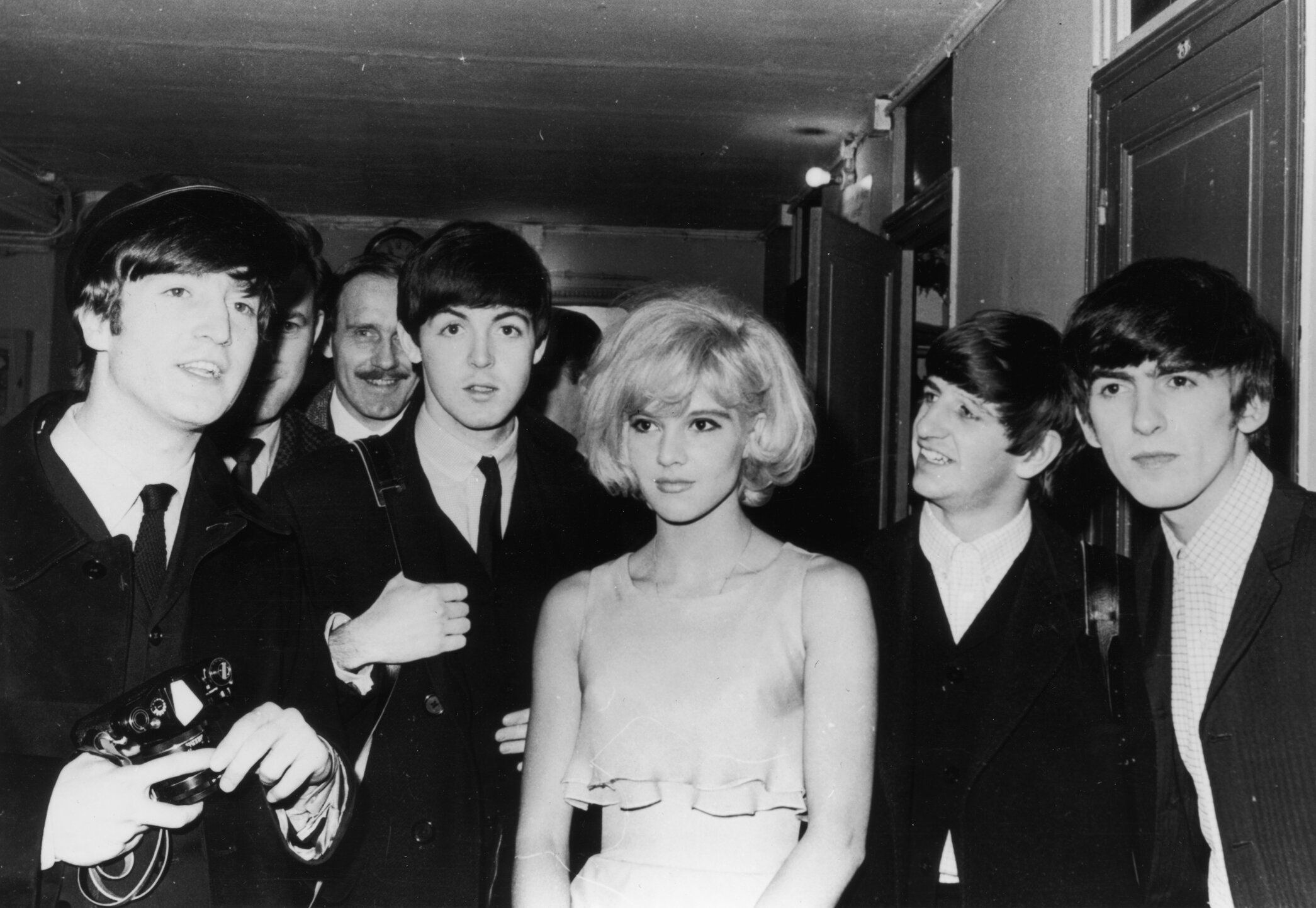 In 1964, Beatlemania was very much taking over England. And it was beginning to creep into other corners of the world as well. Paris, for example, was starting to get the appeal of The Beatles. During a trip to the city of light, the boys were inundated with "hundreds of marvelous chicks." Here's what George Harrison wrote about them in his column for the Daily Express that year.
What George Harrison thought of French girls
Harrison and the rest of The Beatles had quite the female fan base. They got the opportunity to meet women from all over the world. In his column for the Daily Express, Harrison (along with the help of Daily Express writer Derek Taylor) shared his thoughts surrounding Parisian girls.
For one thing, he appreciated their confidence.
"There are hundreds of marvelous chicks here—neat, very much in control of themselves," he wrote, as recorded in the book George Harrison on George Harrison. "If you look at a French girl she looks straight back and smiles. It simply means, 'Thank you.'"
"Otherwise a smart French girl is very much like a smart girl the world over," he continued. "I think girls are here to stay."
Early Beatlemania in Paris
In 1964 Paris, the locals referred to The Beatles as "The Yeah-Yeahs" — "Cute title," writes Harrison.
Just as they were accustomed to experiencing back in England, John Lennon, Paul McCartney, Ringo Starr, and Harrison found it difficult to move around the city.
"We stopped the traffic in the Champs-Elysées today, or rather hordes of girls did, clamouring for autographs," he wrote. "John, Paul, and I had gone for a mid-afternoon stroll in the gentle sunshine when we were spotted. Beautiful girls ran from gown shops waving paper and pens. French cabbies cursed and waved their fists as we were engulfed."
After the mid-afternoon stroll didn't work out, the boys attempted to grab a drink.
"Next we tried to sit at a kerb-side café for a drink, but it was impossible," wrote Harrison. "We ran for a taxi, a crowd followed, and a new traffic jam started. The gendarmerie dragged people off the bonnet of the taxi and we escaped to our hotel."
An English fan told George Harrison 'Paris is getting ready to go crazy' for The Beatles
When Harrison was signing autographs, a fan told him that the English fans in Paris were doing their best to spread the good word of The Beatles.
"A 13-year old English girl, Jeanne Collinson, told me as I signed my name for her: 'Paris is getting ready to go crazy. The English over here have made sure of that,'" he wrote.
Even in their hotel, The Beatles couldn't escape the early hysteria.
"John and Paul slept until 3 p.m. today—reinforcing themselves for tonight's try-out in Versailles," wrote Harrison. "They didn't go out on the town last night. I did. Night-clubbing in the Place Pigalle and didn't get to bed until 5 am. I would have slept through, but the phone rang at about 10 a.m. and an English girl's voice said: 'I'm ringing from London. Is Paul there?' I said: 'No. He's kipping. Who's that?' She giggled a bit and I realised it was a fan."