George Harrison Sang a Bitter Farewell to The Beatles in 1 of His Greatest Tracks
Following the breakup of The Beatles in 1970, fans started to see griping between the former Fab Four bandmates. And whether you read their comments in an interview or heard their digs on a Paul McCartney album, it was out in the open by the early '70s.
One particularly brutal skirmish came following the release of Paul's "Too Many People" on Ram (1971). That track contained thinly veiled shots at John Lennon and Yoko Ono. And John responded — in much plainer language — on the Imagine album later that year.
Looking back, it didn't have to go that way. On George Harrison's triple-album solo debut, he included several tracks that referenced the end of The Beatles without really airing any dirty laundry.
George might have done it best on "Run of the Mill," the marvelous ballad that closed out the first disc. While singing about lost friendship and bitter endings, you can easily take it as his farewell to The Beatles.
George Harrison sang about moving on from the Fab 4 in 'Run of the Mill'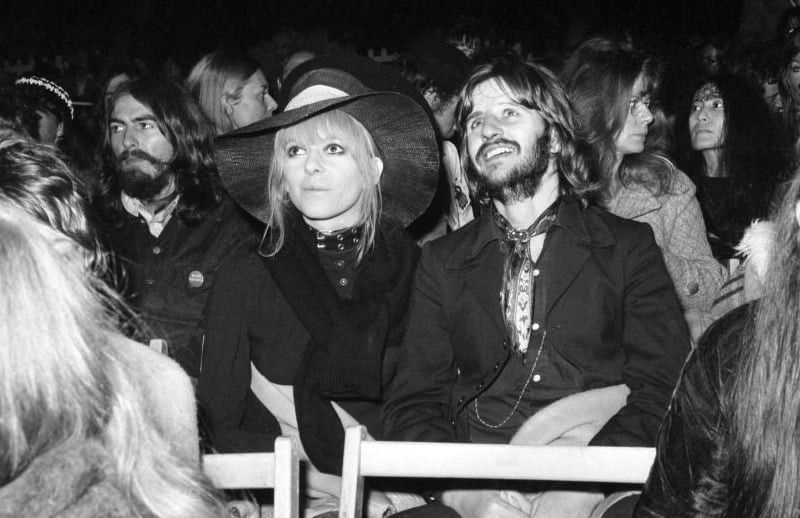 On an album marked by Phil Spector's occasionally grating production, "Run of the Mill" comes almost like a peace offering at the end of side 2. After George opens the track alone on acoustic guitar, a small horn section kicks in to deliver the theme.
Then George starts singing the opening lyrics, which revolve around choice (specifically, people deciding "when to and not to raise their voices"). From there, he sings a chorus section about how "no one around you can carry the blame for you."
Indeed, it doesn't take much to imagine George singing these words to Paul. Given he wrote the song in the dark days of filming the Let It Be documentary (January '69), you can read it George's response to that overbearing Paul caught on film in the documentary.
That continues in later verses, as George sings that he wonders "how I lost your friendship." But then he realizes he has the answer. "I see it in your eyes," he sings. Considering he departed The Beatles while still friends with John and Ringo, you can again read this as a subtle message directed at Paul.
George sang about ugly treatment by his fellow Beatles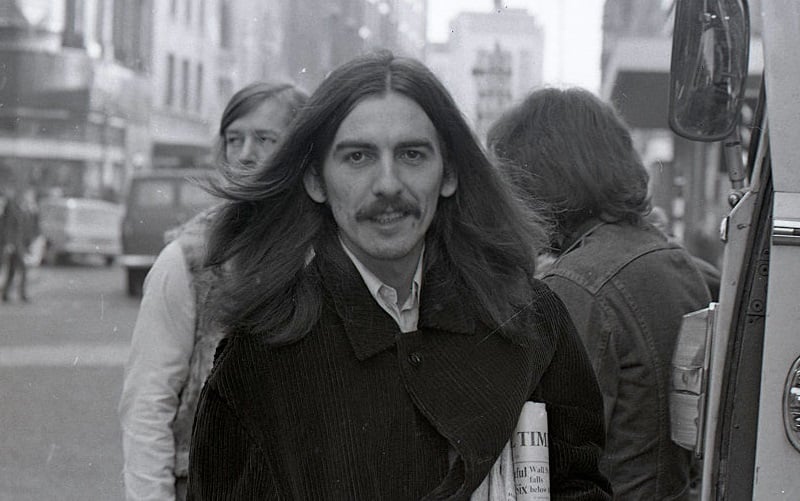 While there is a nobility to the style and tone of "Run of the Mill," George can't avoid the bitter taste in his mouth. He sings about how a new day brings the opportunity for someone (possibly his bandmates) to either acknowledge ("realize") him or "send me down again."
Judging by the fame, fortune, and acclaim George enjoyed by early '69, it's difficult to imagine anyone other than a Beatle treating him this way. And both John and Paul acknowledged they had treated George as a junior partner in The Beatles almost up to the end.
But George found his way out. Later in '69, he emerged on Abbey Road as the equal of Lennon-McCartney. And as for his solo debut All Things Must Pass (1970), that was an unqualified success. With tracks such as "Run of the Mill," "Isn't It a Pity," and "My Sweet Lord," George made his break from the Fab Four with much less of the drama.