George Harrison on Why The Beatles' American Fans Bought More Merch Than Their British Fans
Article Highlights:
Why The Beatles' American fans had more merch than British fans
The worst part about America was the parents of The Beatles' teenage fans
The difference between the band's American and British fans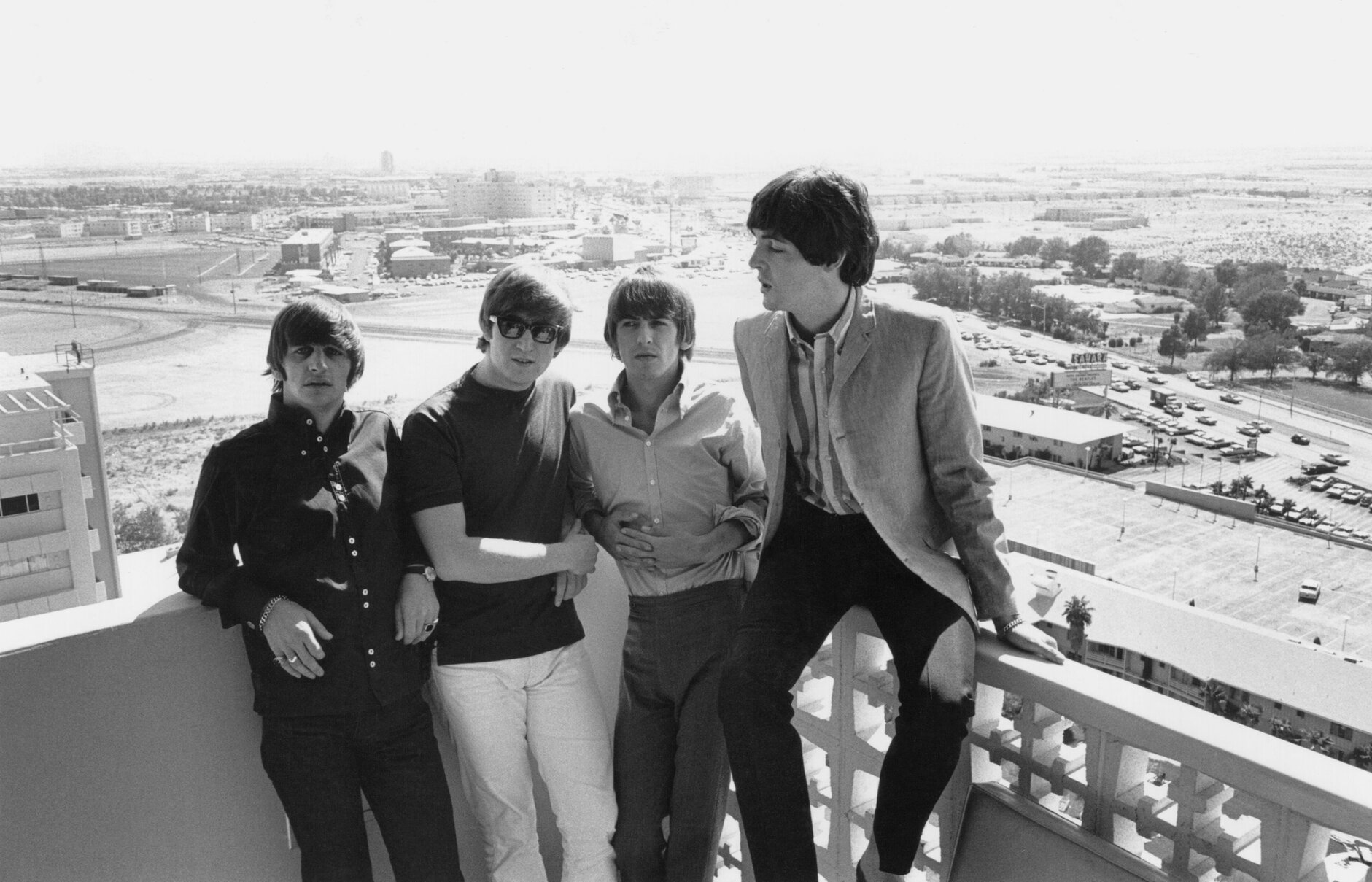 Beatlemania might have hit England first, but when The Beatles did their first American tour in 1964, the locals were more than ready to welcome them with open arms. Right away, John Lennon, Paul McCartney, George Harrison, and Ringo Starr noticed something about their American fans—they were all decked out in Beatles merch. Unlike in England, it seemed every fan in the states was sporting at least one official Beatle accessory.
The Americans love The Beatles merch
In his 1964 column for the Daily Express, Harrison wrote about The Beatles' first American tour (with the help of Daily Express writer Derek Taylor). He thought the American Beatles fans were decked out head-to-toe in merch because they were naturally enthusiastic.
"The Americans love to jump into things with great excitement and enthusiasm," he wrote, as recorded in the book George Harrison on George Harrison. "That's why our merchandising has gone over so big. Every fan has a Beatle button, a Beatle badge, hat or sweater. It's fantastic."
During the trip, The Beatles got their hands on some new merch as well.
"We're wearing sweaters too, with 'Stamp out the Beatles' on them," wrote Harrison. "They come from Detroit and we think they're great. But we're also getting another set of sweaters with 'Stamp out Detroit' on them."
The Beatles love their American fans, not their parents
While The Beatles thought their American fans were great, they weren't exactly fans of their parents.
"The worst thing about America, despite what some commentators have said, is not the teenage fans but their parents," wrote Harrison. "It's the adults who come to us in hotels, trains, and planes who have given us a rough time. They're so rude."
RELATED: Why Did The Beatles Break Up?
Outside a restaurant in Miami, Florida, one "expensively dressed man" approached McCartney for an autograph.
"This is the way he did it: 'I have two teenage children who listen to your records. God only knows why. I wouldn't. But they are going all day long in my house. So sign this,'" wrote Harrison.
The Beatles received the same treatment from fans' parents on the plane ride over to America.
"The first-class passengers asked for so many autographs you might have thought they were going into the business of selling them," wrote Harrison. "One man wanted 13 of each."
American vs. British fans
When the band first arrived in America, they were often asked if their American fans seemed and different from their British fans.
"They're not really," wrote Harrison. "They still react in the same way and shout the same things, except it's in an American accent. They use different phrases in their letters. I had a note today from a boy who wrote that he had no father and no brothers and asked: 'Will you be my big brother?' That's a new one."
RELATED: How The Beatles Felt About Their Fans Screaming All Through Their Shows: 'We Couldn't Hear Us'
American fans were different on the phone, too.
"In England if they get on the phone they'll go on talking and talking for ever," wrote Harrison. "The Americans are quicker and straight to the point. They say: 'I just want to welcome you to America. I think you're great. I know you'll enjoy it here. Goodbye.'"
Of course, as time went on, The Beatles gained fans all over the world. While they might have shouted things in different accents, they all had one thing in common: an unprecedented, passionate love for The Beatles.