George Harrison Once Said The Beatles Liked Acting in Films 'so Much More Than Anything Else'
Article Highlights:
What The Beatles' schedule was like in 1965
George Harrison said The Beatles wanted to make more films than tour
What George Harrison didn't like about filming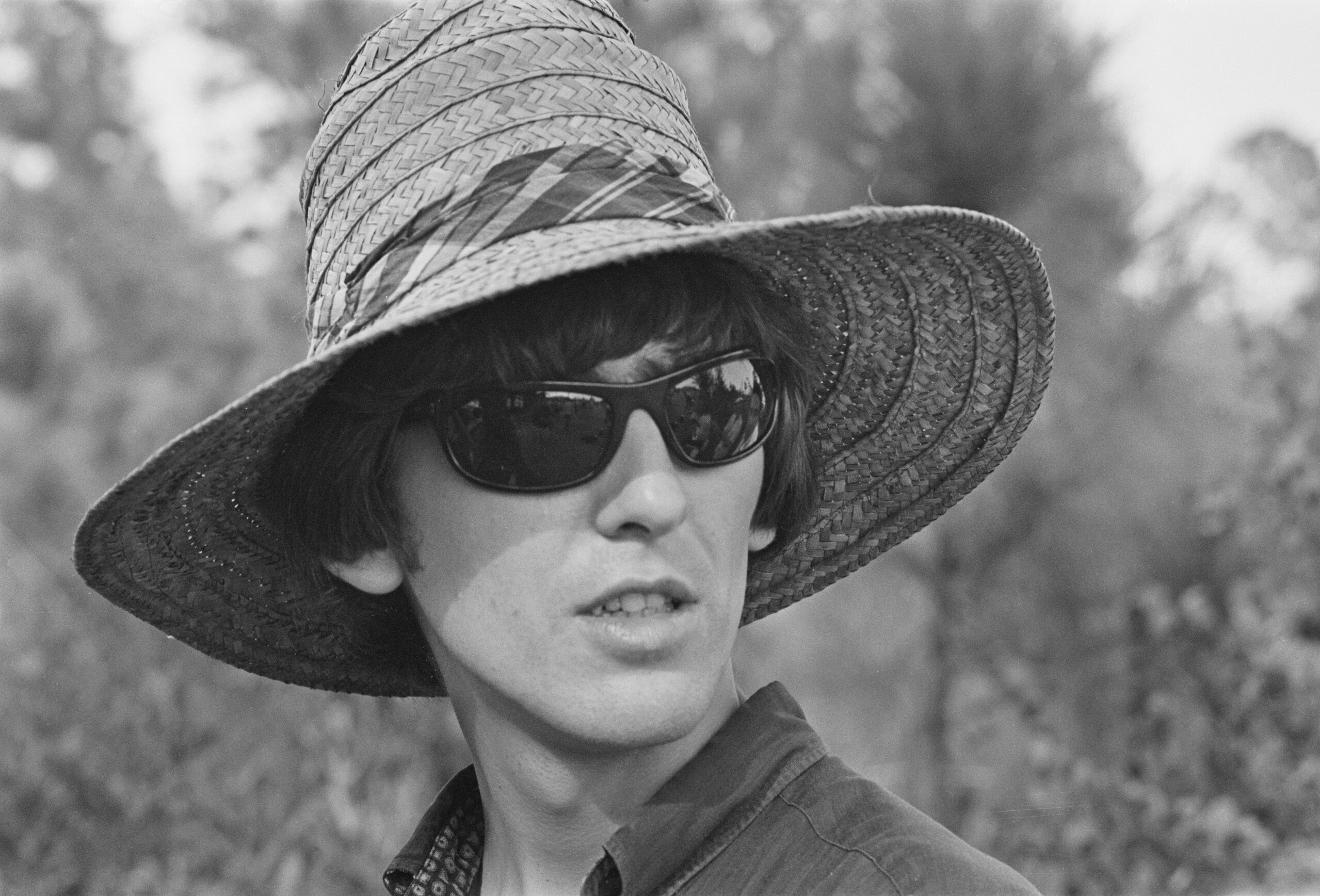 The Beatles will forever be known as musicians first. But in a 1965 interview that was aired on KRLA Beat, George Harrison said that he, John Lennon, Paul McCartney, and Ringo Starr actually preferred making films over touring. Over their time together as a band, The Beatles made five films: A Hard Day's Night (1964), Help! (1965), Magical Mystery Tour (1967), Yellow Submarine (1968) and Let It Be (1970). Here's what Harrison said about his acting career in '65, while he was filming Help! in the Bahamas.
In 1965, The Beatles were busy, busy, busy (and clueless about their schedule)
In his interview with David Hull and Derek Taylor, Harrison was asked to detail The Beatles' current schedule, before the band's next trip to America.
"I think in the meantime we'll have a new record out, doing TV and things in England," he said, as recorded in the book George Harrison on George Harrison. "And then with a bit of luck the film will probably be out around about that time. So then we'll have the film songs out to plug and we'll have a premiere. And then I think it'll be the American trip. Or maybe the premiere will be after the American trip, which is in August."
RELATED: George Harrison Said It Was 'Embarrassing' to Talk Music With Elvis Presley
There seemed to be a lot up in the air. Harrison, as well as the other boys, didn't fully know what their schedule entailed in the coming months because no one had told them.
"We can't tell, really, because we haven't really been told exactly what's happening," he said. "We just vaguely know that it's America, and then for all we know we may start on our third film after the American trip."
The Beatles were hoping to do two films a year
Taylor noted that the band had fit two films into one year. He asked if the plan was to keep up that pace.
"We're trying to," said Harrison. "I hope so because we enjoy it so much more than anything else."
A revelation. The Beatles preferred films to touring.
"When the film's finished you get more satisfaction from it," said Harrison. "You feel as though you've done something worthwhile, more so than a tour."
Not only was making a film incredibly gratifying, but it was also easier and more enjoyable than going on tour.
"We'd like to do more films and naturally a little less touring because [touring is tiring]," said Harrison. "People don't realize that each day you jump out of bed onto an airplane and fly two thousand miles to do a show… you know that's not much fun, really."
The downside to filming for George Harrison
Of course, filming does have its downsides. For Harrison (a notorious sleep-lover), the biggest downside was having to wake up early.
"I like it fine except that we're up at 7:00 in the morning every day on the set filming," he said.
RELATED: George Harrison Once Said The Beatles Were 'all Crummy Musicians, Really'
The days were typically nine hours long.
"Well, we get up at 7:00 and we usually start about 8:00 or 8:30, right through and then have lunch for about a half hour, and then we work right through until the sun goes and there's no more light, which is usually about 5:30," he said.
But it wasn't so bad, because if the band wasn't filming they found luxuriating in the Bahamas sun a tad dull.
"It's good really because if you're off work there's nothing much to do," he said. "It gets boring just sitting in the sun and we'd all prefer to be up and working."