George Harrison Got in Trouble With His Wife at Bob Dylan's 30th Anniversary Concert
George Harrison and his wife Olivia were married for over two decades. They shared a son and weathered both celebrity and tragedy together. The couple remained together until Harrison's death in 2001, and Olivia looks back fondly on their time together. As with any couple, though, they had some ups and downs. According to Bob Dylan's former tour manager, Olivia became very upset with the former Beatle at Dylan's 30th anniversary concert.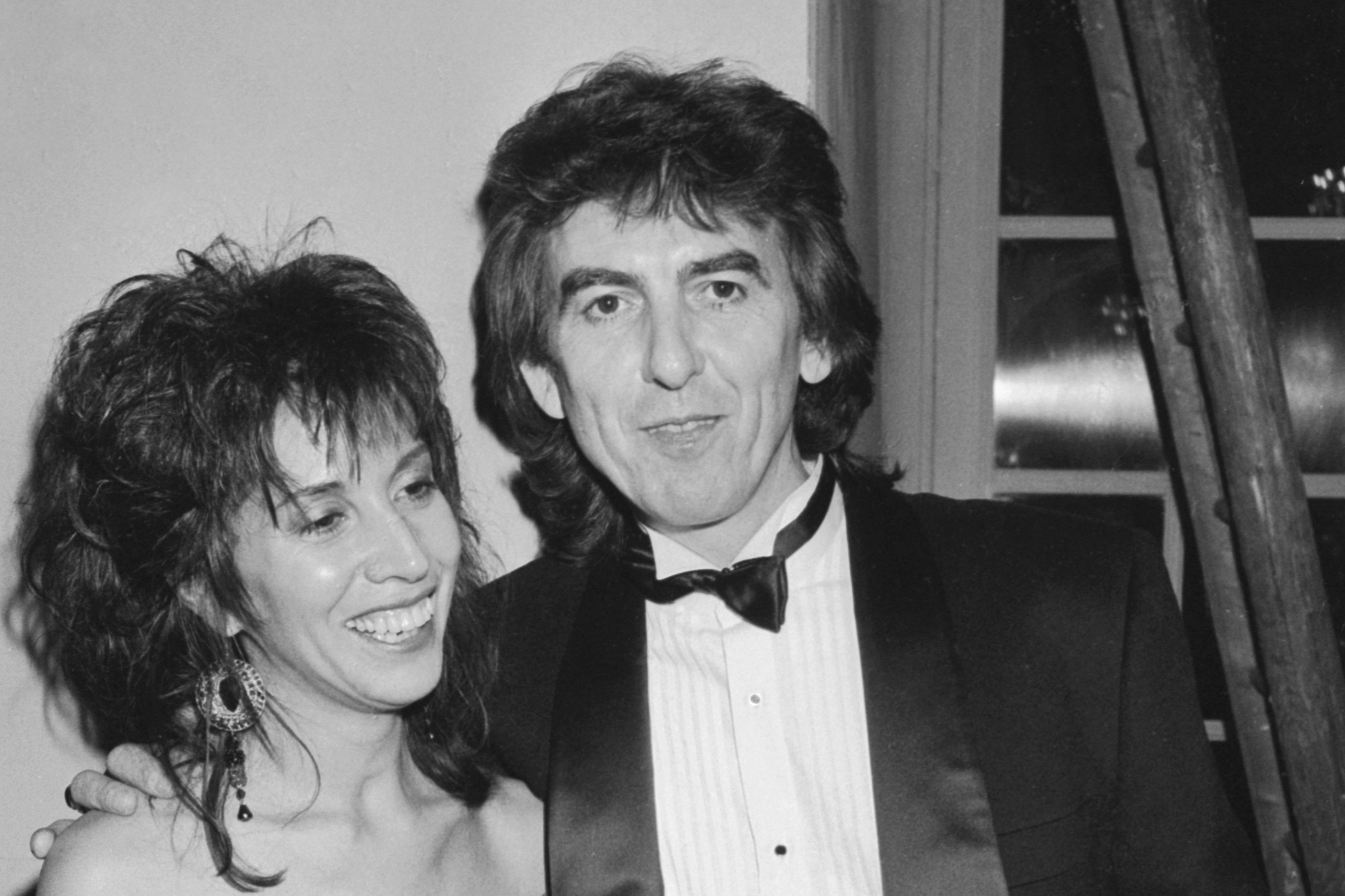 George Harrison and his wife Olivia Harrison met in the 1970s
When Harrison met Olivia, she was working at A&M Records, which distributed Dark Horse Records, Harrison's label. They began dating and learned that their upbringing and values were similar. Olivia was outside of the world of fame that Harrison had been in since he was a teenager.
"I was from outside of his world," she told the LA Times in 2005, adding, "I was shelter from the storm. I was simple, and he needed some simplicity at that point."
The couple married in 1978.
George Harrison's wife Olivia was upset with him at Bob Dylan's 30th anniversary concert
The couple had a happy life together, but Olivia explained that they dealt with some "hiccups," including Harrison's relationships with other women. They hit a rough patch at Dylan's 30th anniversary concert in 1992.
"George Harrison was staying at the same hotel as Bob and me, and I took control of his logistics: what room he was in, how he was getting to and from the venue and so on," Dylan's former tour manager Victor Maymudes wrote in the book Another Side of Bob Dylan. "On that trip he got in trouble with Olivia, his wife."
Maymudes explained that Olivia discovered that Harrison had visited another woman.
"She tracked the last number he had dialed on the hotel phone to a limousine company that I had arranged for him to use to send a limo for a girl that he was involved with," he wrote. "When Olivia blew up over that, I found myself in the middle of their confrontation."
Olivia once spoke about the rewards of working through marital challenges.
"You go through challenges in your marriage and here is what I found: the first time we had a big hiccup in the road, we came through things, and then you go, 'Wow!' There is a reward at the end of it," she said, per The Guardian. "There is this incredible reward because you have lived through more and you have let go of something."
The former Beatle was mad at Bob Dylan after the concert
Harrison was also upset at the concert, but his anger was directed at Dylan. He was under the impression that the concert was for charity, but it was actually a for-profit show. When Harrison realized this, he was furious.
"Since everyone was already on board for free, it ended up being a financial windfall for Bob, but it pissed off a lot of the performers that night," Maymudes wrote. "George Harrison was so angry about it being a for-profit show, he made T-shirts with dollar signs on them and sent them to me and Bob."
RELATED: Tom Petty Said George Harrison 'Healed a Lot of Wounds': 'I Needed a Friend Really Badly'