George Jones Drove a Lawnmower to a Liquor Store and Inspired a Piece of Art in Nashville
Country music legend George Jones died in 2013, but the tales of his adventures on his lawnmower live on. And in 2019, the stories inspired a mural in Nashville, Tennessee. How far did Jones go on his trusty tractor, and which of his fellow country icons was once there to witness it?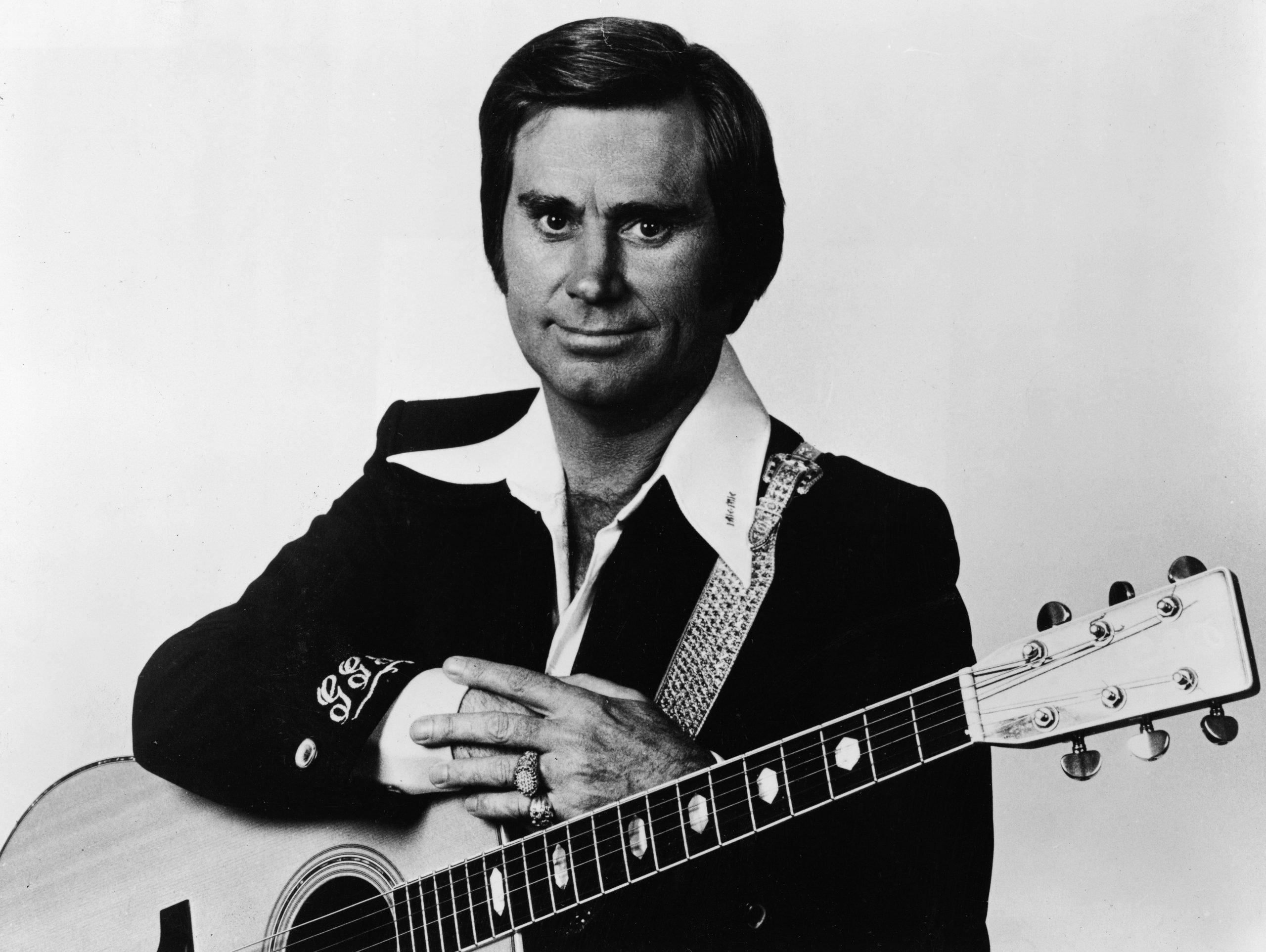 George Jones drove his lawnmower 8 miles to the closest liquor store
In I Lived to Tell It All, Jones' 1996 autobiography, he said the story originated in his first marriage. His wife hid the keys to all of their cars to keep him at home. He'd been drinking for several days, and she wanted to make it "physically impossible" for him to buy more liquor.
Jones — one of Dolly Parton's favorite singers — said the nearest store was eight miles away, and she knew he wouldn't walk that far. But she didn't anticipate that he might find another, much less conventional way.
"… She forgot about the lawn mower," he wrote. "I can vaguely remember my anger at not being able to find keys to anything that moved and looking longingly out a window at a light that shone over our property. There, gleaming in the glow, was that ten-horsepower rotary engine under a seat; a key glistening in the ignition."
He added, "I imagine the top speed for that old mower was five miles per hour. It might have taken an hour and a half or more for me to get to the liquor store, but get there I did."
George Jones and his lawnmower inspired a mural in Nashville
In 2019, a mural depicting Jones on his lawnmower was painted on the side of a liquor store he was supposedly associated with in Nashville. The artist used a cartoon version of "the Possum" from an animated series by Mike Judge called Tales From the Tour Bus.
But at least one person from Jones' life didn't appreciate the rendition. According to Country Thang Daily, his widow thinks it's "plumb ugly" and doesn't look like him. She added, "It is stupid, hideous, self-serving, NOT accurate, and certainly not sanctioned by the estate or the museum."
Notably, Jones credited her with helping him get sober. Supposedly, a car accident in 1999 scared him straight and kept him on the wagon for good.
Tammy Wynette had her own George Jones lawnmower story
The "First Lady of Country" Tammy Wynette, Jones' third wife, said she found herself in a similar predicament as his first wife while they were married. She also took all the keys to the vehicles and hid them, but he already knew what to do.
In her autobiography, Stand By Your Man, she said she followed Jones in a car to a store 10 miles away from their home. His former lawyer corroborated that story on Tales From the Tour Bus.
How to get help: In the U.S., contact the Substance Abuse and Mental Health Services Administration helpline at 1-800-662-4357.
RELATED: The Husbands of Tammy Wynette: How Many Times Did the 'First Lady of Country' Get Married?