George Jones Professed His Love to Tammy Wynette While She Was Fighting With Her Husband
Before country music icons George Jones and Tammy Wynette married and became like royalty in their genre, they were married to other people. And during a spat between Wynette and her second husband, Jones confessed his love to her.
How did she respond to his admission of adoration for her? And when did she end her second marriage? Plus, what legendary actor did she date when her romantic relationship with Jones came to a close? Read on to learn more.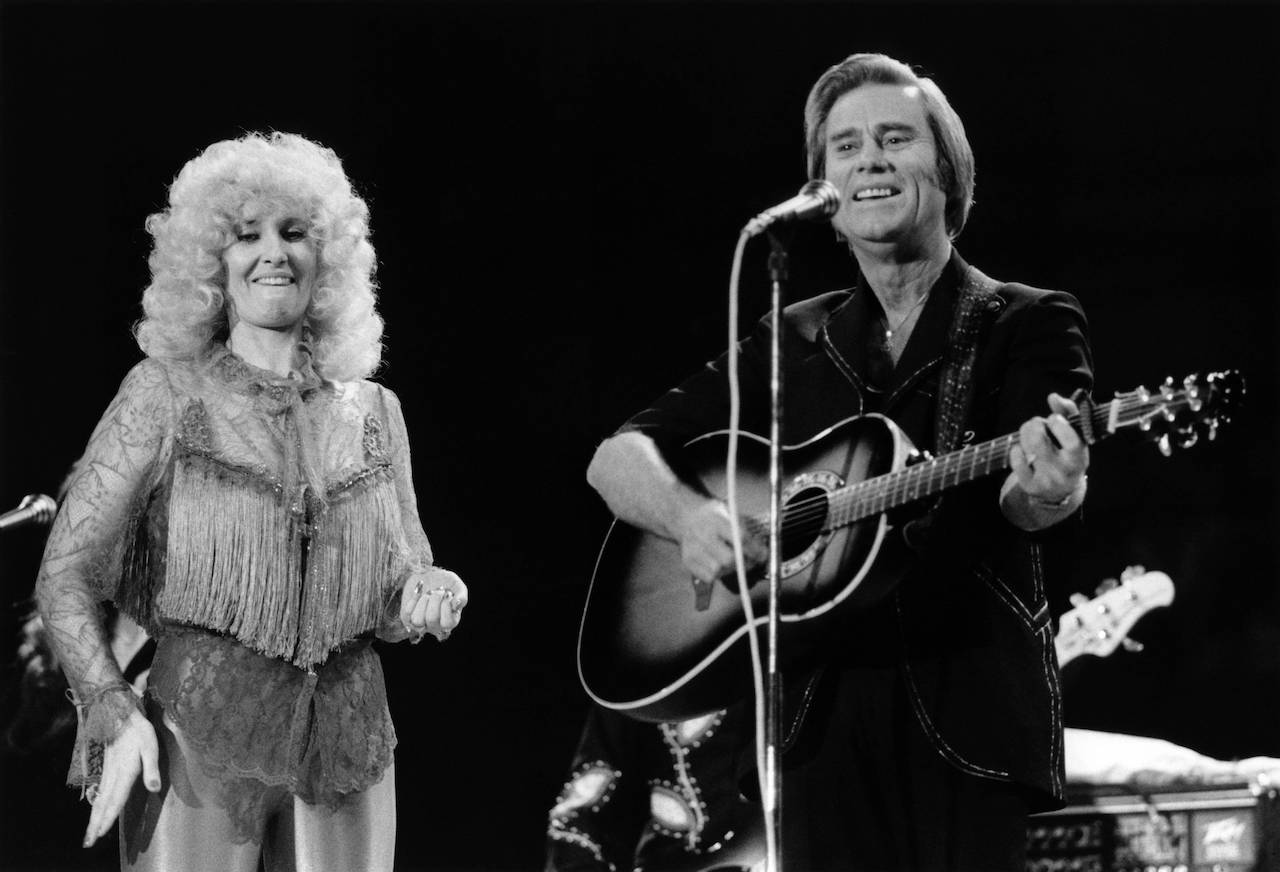 Who was Tammy Wynette's second husband?
Wynette married her second husband, a songwriter and hotel clerk named Don Chapel, in 1967. That was soon after she divorced her first husband, whom she wed while young. She had three daughters from that first marriage.
It turned out Chapel was not a good partner, to say the least. He secretly took and sold nude photos of Wynette (per Biography.)
Soon after they married, she had a hit with "Stand By Your Man" in 1968, the same year Jones went through his second divorce. They became acquainted after meeting at a Nashville recording studio, and they grew closer on the road.
Despite Jones' vow to wait to remarry and Wynette's second marriage still intact, the stars were drawn to each other.
When did George Jones first tell Tammy Wynette he loved her, and how did she respond?
Jones confessed his love to Wynette in 1968 while she was fighting with Chapel. She told him the feeling was mutual, and they drove off into the metaphorical sunset with her three daughters.
But first, they had to fix a problem — her second marriage. But it wasn't as hard to get out of as it seemed it could have been. As it turned out, Wynette married Chapel too soon after her first divorce. So, the union wasn't legally valid.
Jones and Wynette married in 1969 and welcomed one daughter of their own. They started touring together as "Mr. and Mrs. Country Music" and found their relationship enhanced the success of their careers. At the same time, their passion for music added to their bond.
"When we were on stage, we were in our own little heaven," Jones once shared (per Biography.)
Tammy Wynette found love with Burt Reynolds after George Jones
Though they made great music together, their relationship wasn't sustainable due to his drinking and her "naggin'," as she called it.
Wynette filed for divorce in 1973, and they finalized the end of their marriage in 1975. Around that time, she struck up a romance with Burt Reynolds, which once led to her saving his life when he almost drowned in the bathtub at her Florida home.
It doesn't seem Wynette and Reynolds were ever headed toward anything more than a tabloid dream of a fling. In 1977, she briefly married her fourth husband. And in 1978, she married the man she remained with until she died in 1998.
In 1983, Jones married his fourth and final wife, Nancy, whom he remained with until he died in 2013.
RELATED: How George Jones' Widow Really Felt About His Ex-Wife Tammy Wynette