George Lucas Isn't Perfect, But 'Star Wars' Fans Are Still Counting Themselves 'Lucky'
Much has been made of how toxic fandom has become, particularly as it relates to Star Wars. With the negative reaction to The Last Jedi in particular, and relentlessly negativity driving stars like Daisy Ridley and Kelly Marie Tran off social media, fandom has taken some truly ugly turns.
At the same time, that negativity has not rubbed off on George Lucas lately.. He has gone through his own circular journey of being revered, rejected, and revered again. That is more than can be said for the creator of another mega-franchise. JK Rowling, about whom headlines have become predominantly negative.
What happened to George Lucas?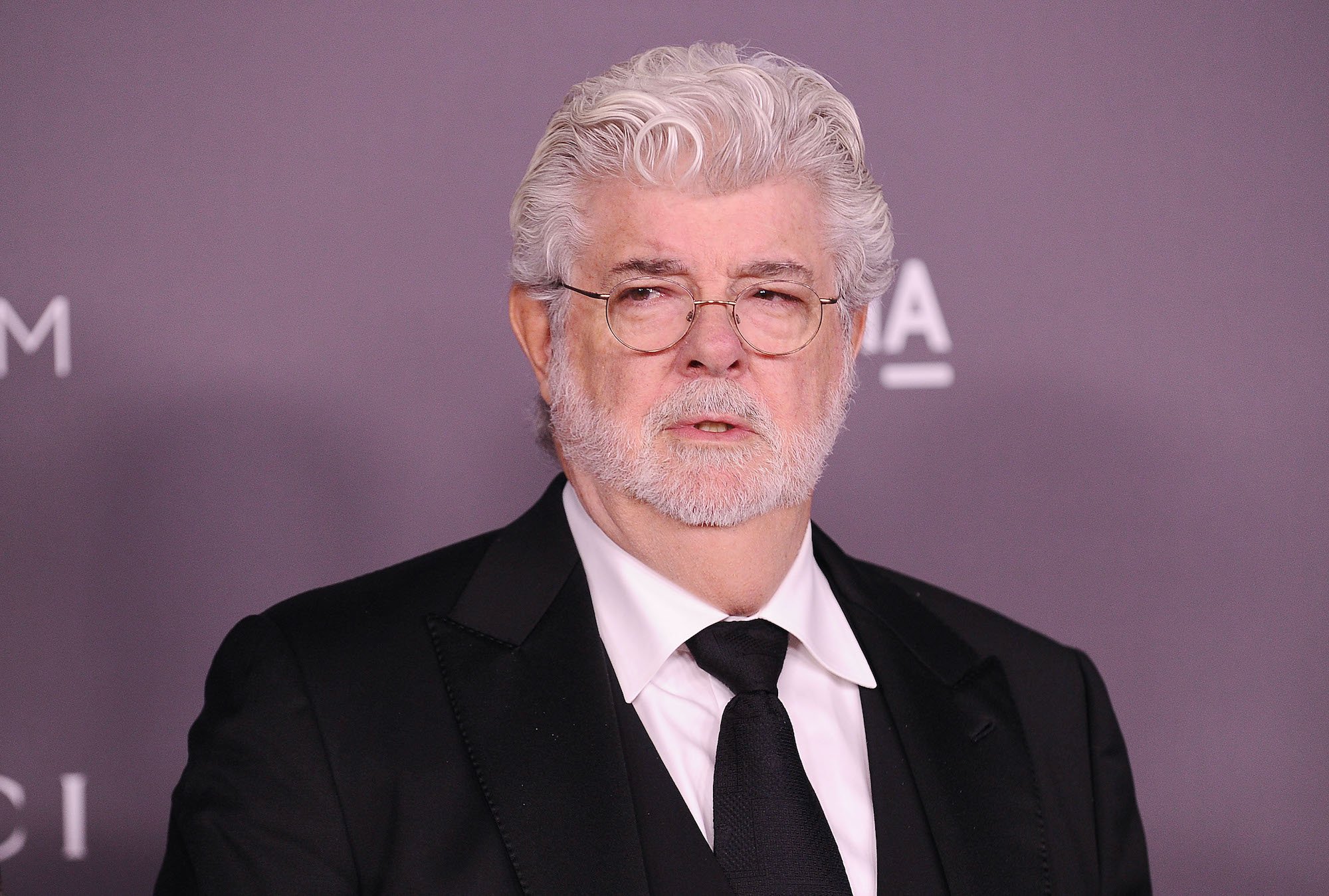 Once Star Wars became an industry-changing phenomenon in 1977, Lucas was deemed a visionary on par with filmmakers who gained fame in the 1970s, including Steven Spielberg, Francis Ford Coppola, and Martin Scorsese. Not for nothing did the Academy pick Spielberg, Coppola and Lucas to present the Best Director award the year Scorsese was the favorite to win.
One could argue that the rot against Lucas began to set in around the time of Return of the Jedi, but animosity intensified after Lucas replaced the original trilogy with his much-derided Special Editions.
Then came the prequel trilogy, for which Lucas faced no small amount of pushback. He was accused of everything from ruining childhoods to outright racism with the creation of Jar-Jar Binks.
Finally, after all the rancor over Disney's Star Wars movies, fans began to see Lucas more positively again. Some fans even derided the fact that Disney rejected Lucas' proposed outline for the sequel trilogy. However, even though Lucas is no longer directly involved with Star Wars, the fan pendulum appears to have swung back to thanking him for creating the whole empire in the first place.
What happened to JK Rowling?
Rowling has undergone a similar evolution, although many people would say she has not yet reached the redemption stage. For about two decades, Rowling was beloved as the woman who rose from nothing to create the phenomenon of Harry Potter. She wrote seven books that were beloved, despite or perhaps because of being literally thick, and those tomes turned into eight very successful movies.
Then she started writing the movie scripts herself in the Fantastic Beasts prequel series.
And then the worm turned — not because of the prequel series, but because of Rowling's militant anti-trans statements on social media. Despite statements from all three Harry Potter principals, Daniel Radcliffe, Rupert Grint, and Emma Watson, supporting the trans community, Rowling has remained unmoved, doubling down on her statements.
This has dismayed many fans, who had previously seen positivity in the world of Harry Potter, but who now say they can no longer support someone who seems determined not to change.
Harry Potter as a franchise will always be beloved to some degree, because the franchise is bigger than one person. All the same, for many it is forever tainted.
What do fans say about George Lucas now?
RELATED: Why 'Star Wars' Will Likely Never Explore New Genres of Storytelling
On Reddit, a fan posted a drawing of Lucas smiling down on Baby Yoda from The Mandalorian – the implication being that no matter what people may think of some parts of Star Wars, Lucas himself is seen positively again. He was not involved with The Mandalorian, but he laid the groundwork that made it possible.
As one fan put it, "Whatever issues various sections of the fandom have or don't have with George, let's all take a minute to look over at the Harry Potter fandom right now and feel really lucky."
Another fan responded, "George has always been very consistent with his values, which I respect the hell out of. I'm sure there are less favorable sides to him cuz all people are fallible, but at least he's not a raging bigot like Rowling."
Some fans argue that Potter fandom is not as toxic as Rowling's views, or as Star Wars at its worst. But especially with season 2 of The Mandalorian coming soon, Star Wars fans have a chance to become more positive again after the mixed bag of the sequel trilogy.
One fan summed it up by saying: "I kinda see this image as a captured moment of George's journey coming to a happy place again."