Gerard Butler Claims He 'Channeled' King Leonidas Into His Body Through a 'Weird Portal' While Preparing for '300' Role — 'I Would Feel Him Coming Into Me Through Time'
Gerard Butler delivered one of his most memorable performances in 300. Playing the Spartan King Leonidas, he packed on a ton of muscle, did a bunch of shouting, and kicked a lot of butt.
Butler had a rigorous training regimen to prepare for the role, which included some very odd behaviors. One of them included Butler channeling Leonidas into his body through a self-made form of transcendental meditation. 
Gerard Butler fought to get the King Leonidas role in '300'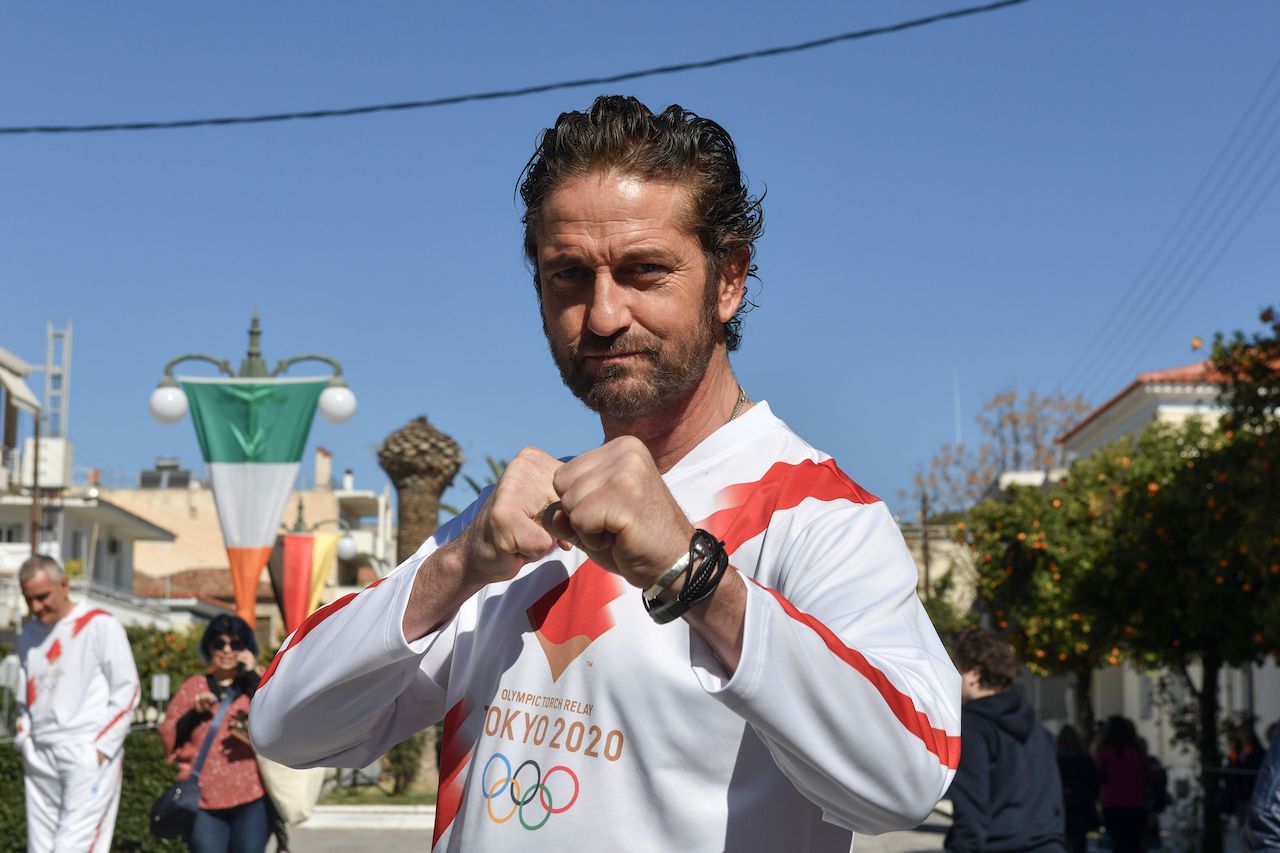 Butler really wanted to play the role of Leonidas in 300, and the producers wanted him too. However, they weren't sure if Alan Horn, the former president of Warner Brothers studios, would approve of him getting the role. So the film's producers talked Butler into calling Horn personally and asking him for the job.
Butler made the call, but Horn shot him down, telling him he had to be nominated by the producers. Instead of revealing that they already wanted him, Butler managed to finagle a meeting with Horn, during which he gave an impassioned speech. 
"I went in for a coffee and I had my whole speech prepared, saying 'Everything I've done in my life has led to this moment, to play this man, and I promise you if you give me this chance, I will not let you down,'" Butler recalled in a GQ interview. "And he did give me the chance, and the rest of it was me trying to hold up my end of the bargain. Take on this character, do Leonidas proud, do the Spartans proud, do Alan Horn proud."
He had an intense preparation plan for '300'
Knowing he had to get his body jacked for the role, Butler trained like a madman for several months leading up to filming. 
"That led me to this incredibly tunnel-visioned kind of preparation and focus, just die-hard" Butler added. "I trained every hour I could."
Gerard Butler 'channeled' King Leonidas into himself through a 'weird portal'
Aside from physical training, Butler had some interesting mental preparation habits. In order to fully get into the role, he recalled channeling Leonidas' spirit into him while meditating. 
"It sounds weird, but I would literally channel Leonidas," Butler said. "I would almost do these meditations where I would feel him coming into me through time, through some kind of weird portal, like, just coming into my body. And then I kind of felt, if he's in me, then I'm just trusting that this is transmitting." 
He did some of his own stunts in the '300' battle sequences
Early on in production, there was a big action sequence that needed to get shot. However, one of the camera rigs wasn't working, and the crew was unable to film the scene. Eventually, the crew advised Butler's stunt double to get ready to work, because a lot of time had passed and there was no room for mistakes in the scene. 
Frustrated because he had spent several months training for the battle scenes, Butler spoke to his stunt double with the desire of doing his own stunts. His stunt double in turn began walking him through some of the choreography, getting the attention of the surrounding crew. Impressed, they allowed Butler to take a shot at doing the scene with no stunt double.
"I did it, and it was amazing, and I finished," Butler said. "May be the biggest buzz I ever had in my career is when I finish and I put the sword through the guy and I'm like [yells]. And I look up, and everybody's standing back, the whole crew, they're like [yells]. It just exploded and all the stuntmen jumped up, everybody exploded."