Gerard Butler On the Better Kisser Between Jennifer Aniston and Angelina Jolie
With a career spanning over two decades, Gerard Butler has had plenty of on-screen romances. But the ones with icons Jennifer Aniston and Angelina Jolie really stand out. Butler appeared in The Bounty Hunter with Aniston and in Lara Croft Tomb Raider: The Cradle of Life with Jolie. Each movie featured steamy kisses between the co-stars, but when it comes down to it, Butler said one is a better kisser than the other.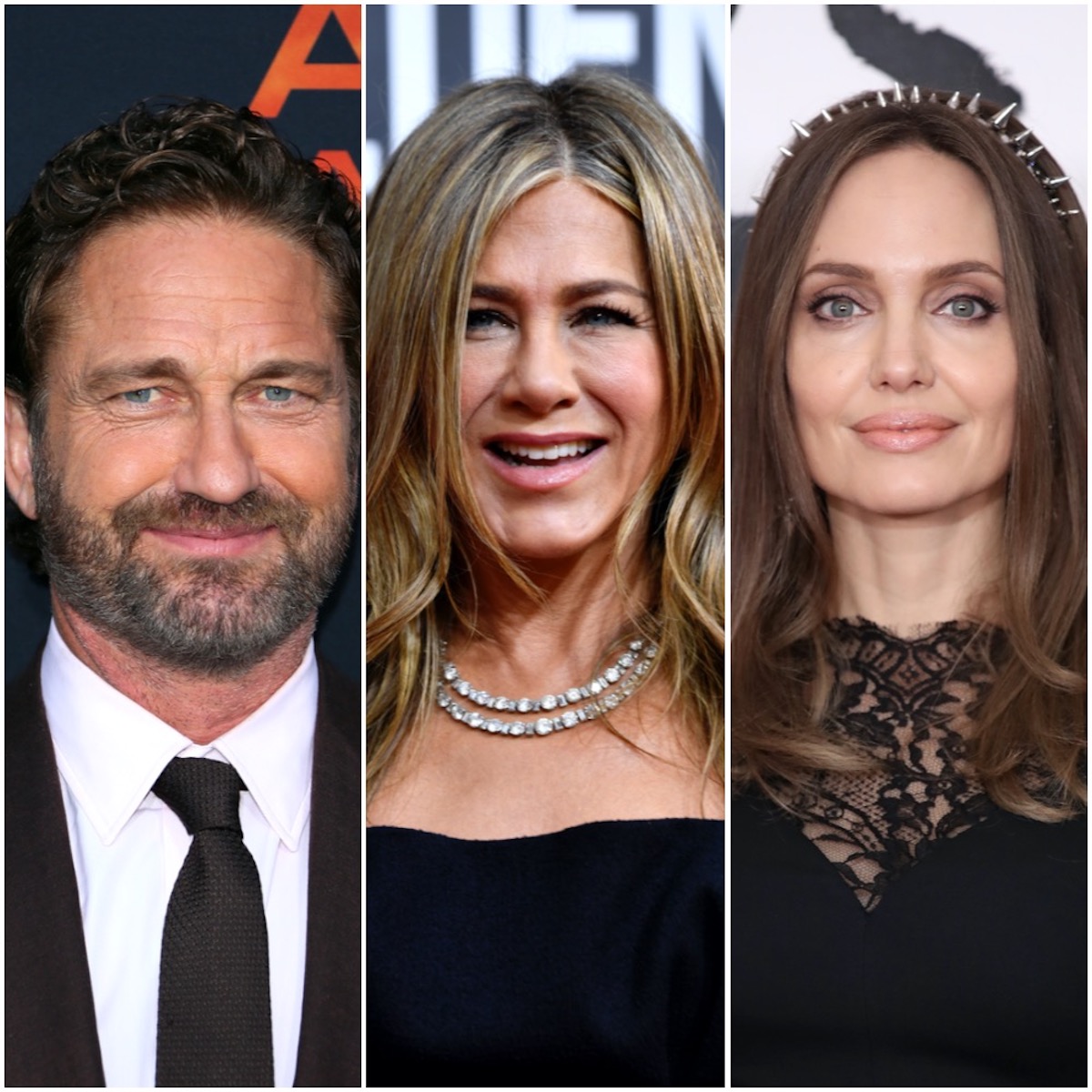 Gerald Butler on the better kisser between Jennifer Aniston and Angelina Jolie
Butler visited Watch What Happens Live With Andy Cohen in 2018, where he played a round of "Plead the Fifth," a game in which a guest is asked three uncomfortable questions with the option of skipping one.
Around the 0:30 mark, Cohen told him to name the better kisser between Aniston and Jolie, which left him complaining and shifting uncomfortably in his seat. But Butler was forced to answer, as he had already used a pass when asked to name a movie he did solely for the paycheck.
"We need to know this," Butler's Den of Thieves co-star 50 Cent said, to which Butler replied: "Um… Jennifer Aniston." As the audience erupted into cheers and applause, he added, "I'm just going, you know, I'm just taking you by surprise."
RELATED: Most Difficult Actors to Work With in Hollywood
Gerald Butler's comments reignited some drama between the actors
Butler's comments were a bit controversial given the history between Aniston and Jolie. As you might know, Aniston used to be married to Brad Pitt, but they split amid rumors that he had cheated with Jolie, whom he met on the set of 2005's Mr. and Mrs. Smith.
Jolie told Marie Claire (via Today) at the time that she "absolutely" did not have an affair with Pitt. "To be intimate with a married man, when my own father cheated on my mother, is not something I could forgive," she said. "I could not, could not look at myself in the morning if I did that."
However, she admitted to falling in love with him during production, which only fueled the rumors.
She told Vogue in 2006 (via People): "I think a few months in I realized, 'God, I can't wait to get to work.' … Anything we had to do with each other, we just found a lot of joy in it together and a lot of real teamwork. We just became kind of a pair."
RELATED: These 3 Actresses Almost Beat out Angelina Jolie for 'Mr. & Mrs. Smith' — Brad Pitt and Jennifer Aniston Could've Lived Happily Ever After
Sometime after Aniston and Pitt split, Jolie and Pitt became an item. They were together for over a decade before calling it quits in 2016, when Jolie filed for divorce following a two-year marriage.
Throughout it all, Jolie and Aniston were often pitted against one another. And Butler's comments, people argued, only played into that. But it's likely he just threw a name out for the sake of being a good sport.