Get Ready to See Bill Skarsgard Without Pennywise Makeup In 'It: Chapter Two'
Bill Skarsgard returns as Pennywise the clown in It: Chapter Two. 27 years after the summer of 1989, It has returned to Derry. While Pennywise is eating new residents, Mike (Isaiah Mustafa) calls his old friends to return to defeat It once and for all. While the friends, and the audience, catch up as adults, It: Chapter Two reveals a little bit more about Pennywise's background too.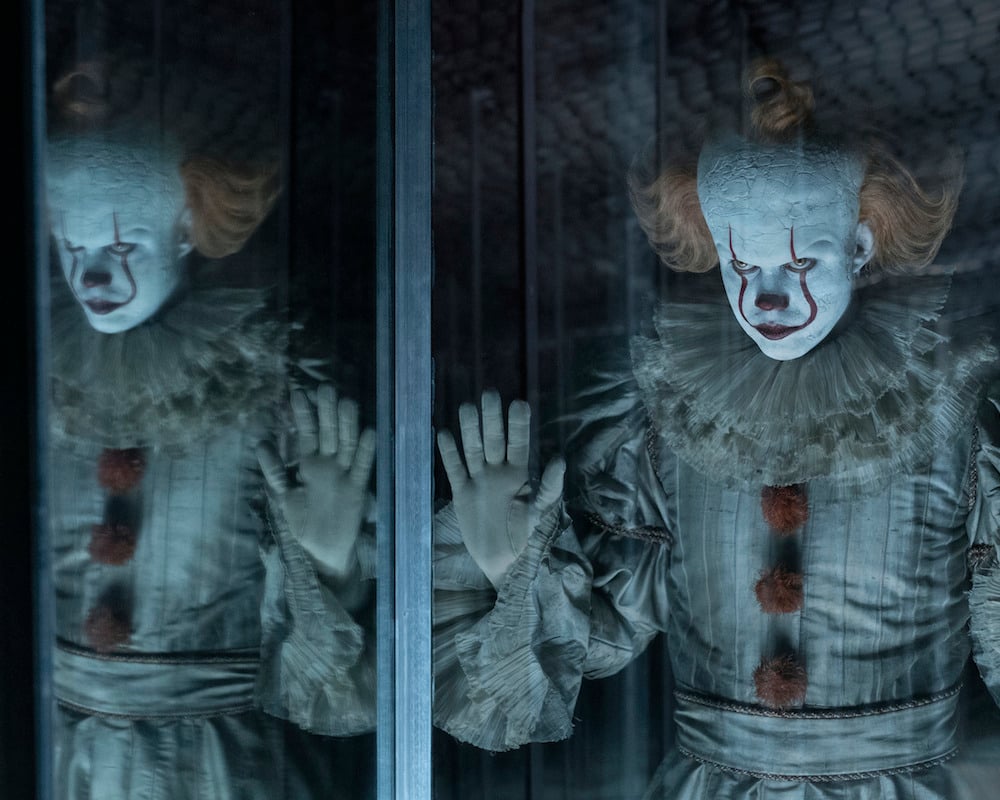 Skarsgard was part of the It: Chapter Two press conferences this week and spoke about portraying Pennywise before the clown makeup. We'll have more with the cast and filmmakers of It: Chapter Two here at Showbiz Cheat Sheet. It: Chapter Two opens Friday, September 6.
Pennywise without makeup is still not Bill Skarsgard's face
Beverly (Jessica Chastain) visits Mrs. Kersh in the home where she used to live. Over tea, Mrs. Kersh regales Beverly with stories of her father, a performer in the circus. You can tell that's Bill Skarsgard before he puts on the Pennywise makeup, and sure enough the movie eventually includes that version of Skarsgard.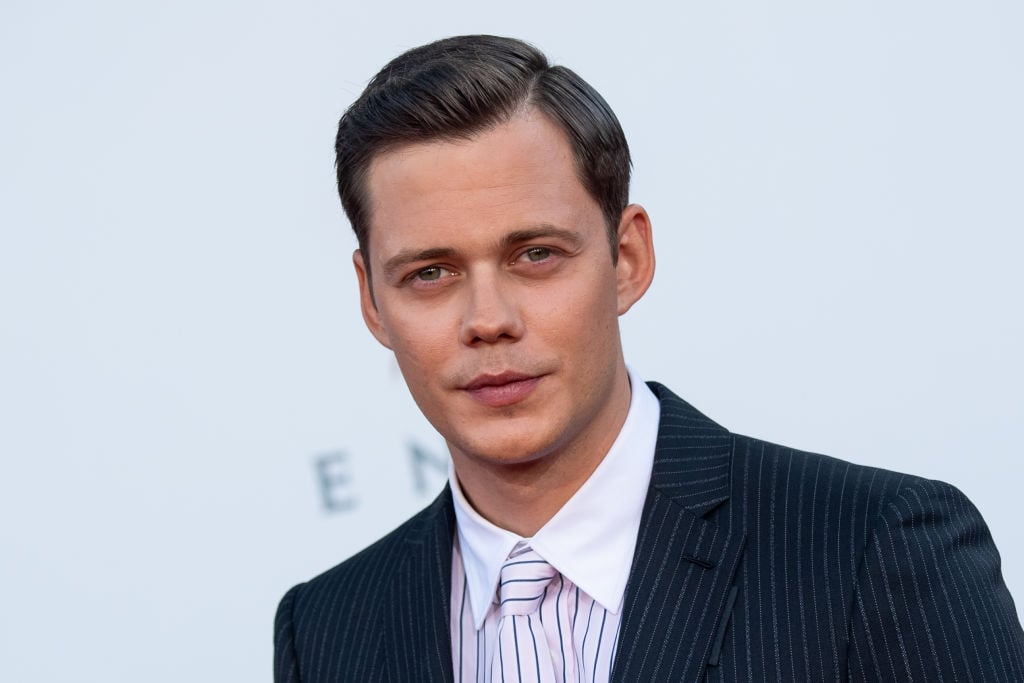 "It's still makeup," Skarsgard said. "It was just a different kind of makeup, bulbous bald head and everything. I loved it."
Pre-Pennywise Bill Skarsgard was a little less intense between takes
The cast of It: Chapter One marveled at the intensity Bill Skarsgard brought to Pennywise, both on and off camera. That didn't change for It: Chapter Two, but the pre-makeup scenes did give him a breather.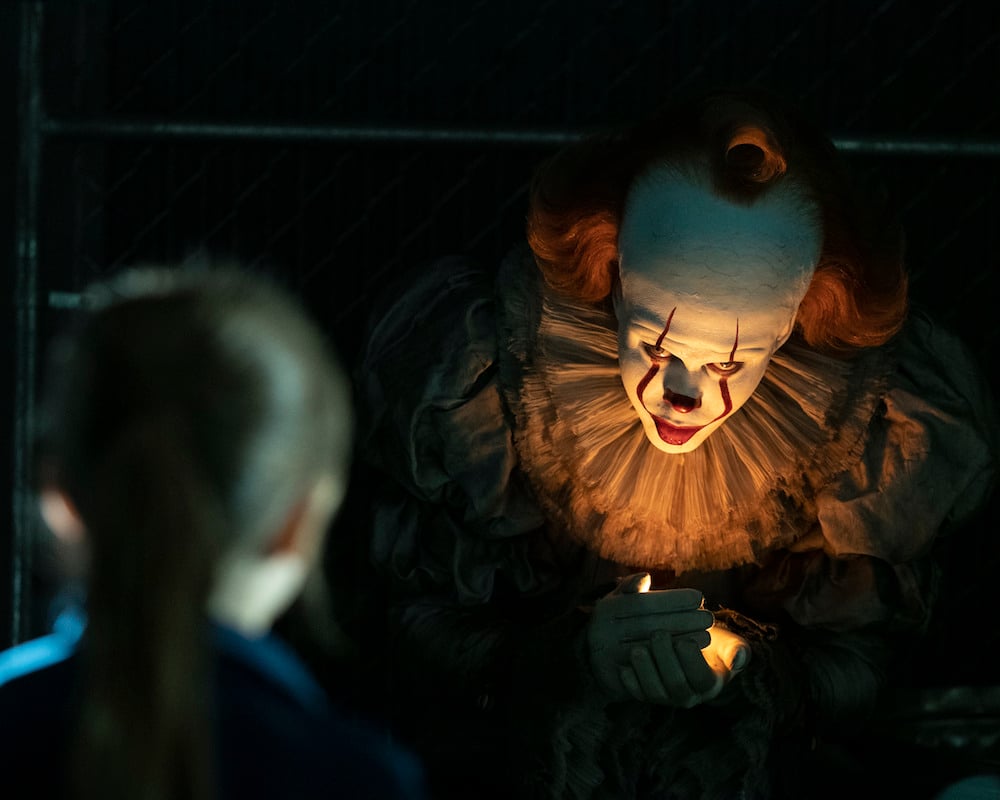 "The day that we shot it is the first time I had that makeup on and we were having so much fun on set taking photos," Skarsgard said. "I just loved how I looked. I was walking around having a great time with that character. I don't know what he was. He's something else. He wasn't entirely Pennywise. It was something else. It was really, really fun."
Even pre-Pennywise Bill Skarsgard can scare the crap out of you
At one point Pennywise appears as his pre-makeup self. Needless to say, he still finds ways to terrify his victims in that form. Skarsgard came up with digging his fingernails into his own face on the spot.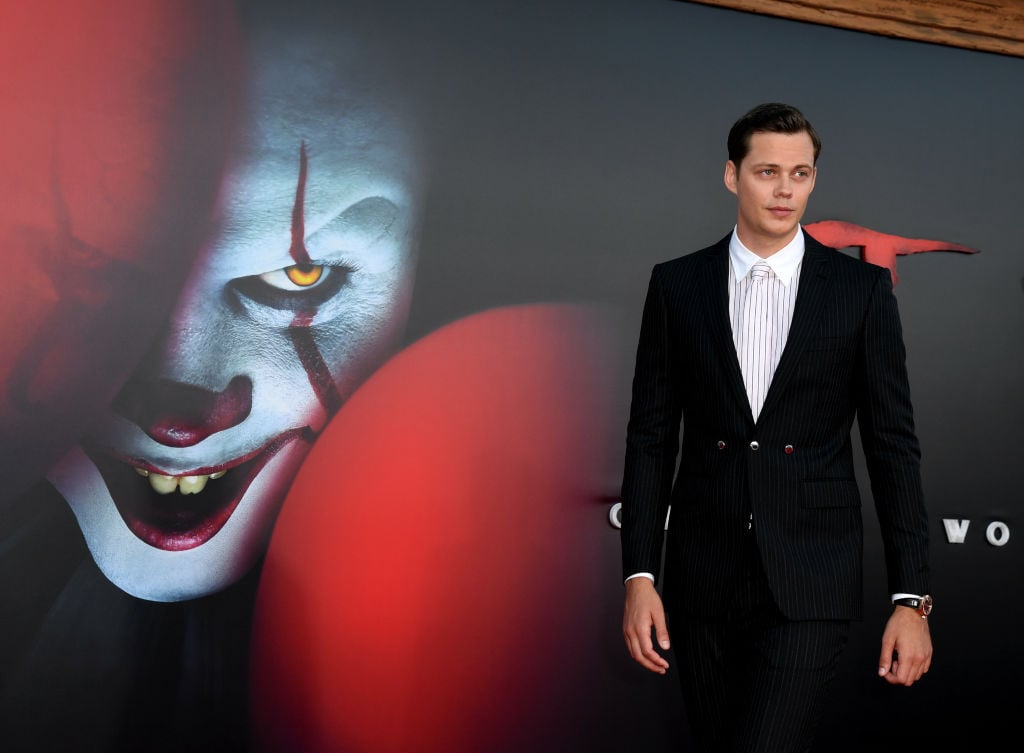 "That scene, like all the scenes that we did, we just kept on rolling it," Skarsgard said. "There's a bunch of scenes in this movie where I'd literally be on the brink of losing my mind and that was one of them. This thing was all improvised in the moment. It wasn't scripted like that at all. It just became that really, really weird sort of monstrous thing."
Pennywise's final scene in 'It: Chapter Two' was Bill Skarsgard's hardest
If you've read Stephen King's It, you know how it ends for Pennywise. If you haven't, mild spoiler warning, but hey, Skarsgard talked about his final scene at a press conference. 
"The final scene was by far the weirdest thing I've ever done," Skarsgard said. "It's so guttural and screaming and convulsion and all these different things that it has almost a therapeutic aspect to it. Just imagine if you scream into the top of your lungs into a pillow for 20 minutes straight. You get really, really weird."
Because Pennywise is changing forms in that scene, Skarsgard had to fit into some small spaces to stick his head through a special effects rig.
"My head was sticking up and my body was in the built in set," Skarsgard said. "I had the pancake face and everything. Very, very weird job. Thank you for offering it to me."