Ghislaine Maxwell Arrest: Some Powerful People Should Be 'Extremely Worried Right Now'
Ghislaine Maxwell is reportedly willing to do whatever it takes to protect herself, even if that means dropping some big names. Maxwell was recently arrested for helping Jeffrey Epstein run his underage sex trafficking ring, and a former associate of Epstein believes she is about to turn in some powerful people in exchange for a lighter sentence. This includes former presidents, world leaders, and members of the royal family.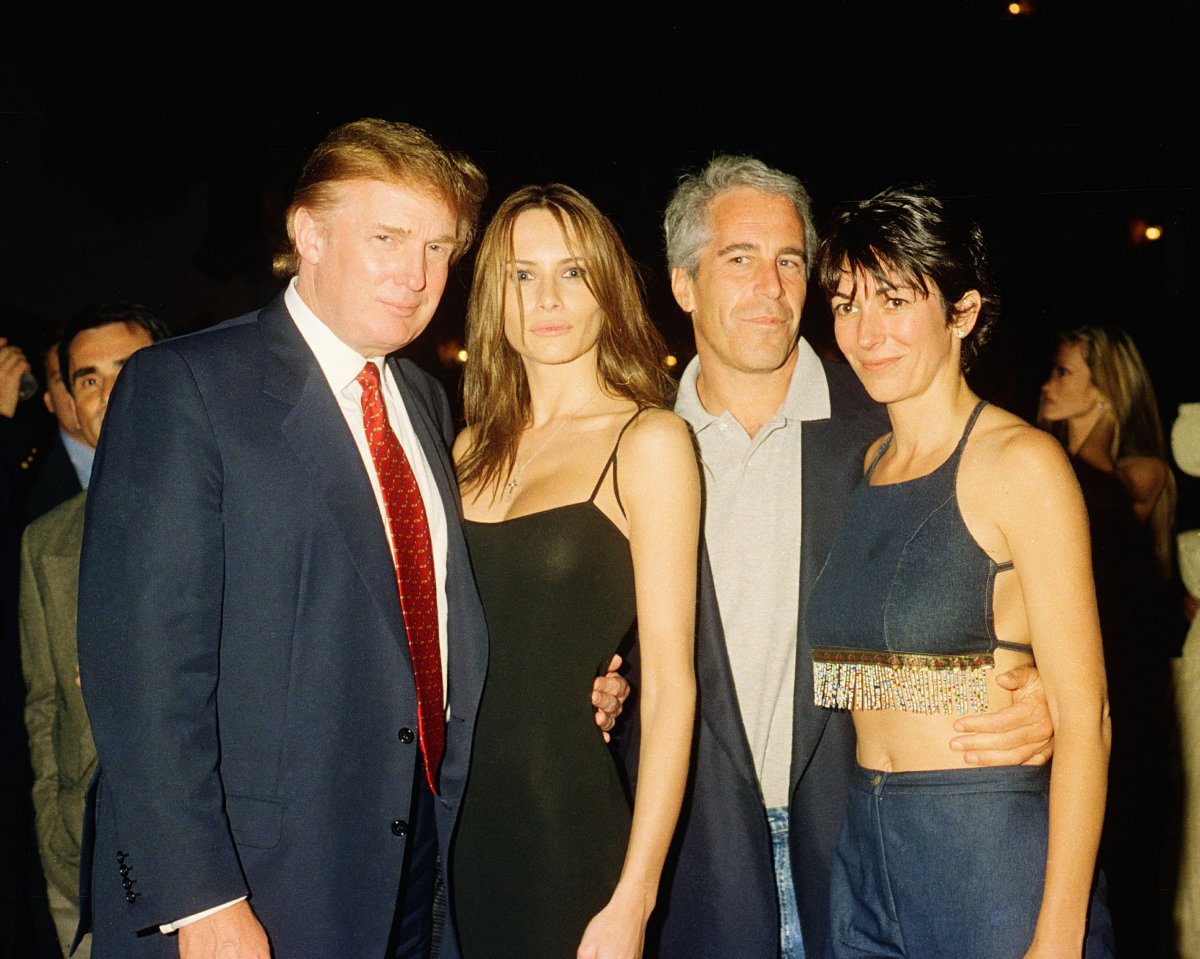 Ghislaine Maxwell arrested for grooming underage girls
Last week, over 20 law enforcement personnel arrested Maxwell at her rural home in New Hampshire. The arrest came after nearly a year of rumors surrounding Maxwell's whereabouts, with some reports claiming she was living in Paris or Los Angeles.
According to The Guardian, federal prosecutors have charged Maxwell with six counts of criminal activity, all of which are related to enticing minors into performing illegal sexual acts. Maxwell has denied any wrongdoing and faces a sentence of 35 years behind bars.
Prosecutors believe that Maxwell helped Epstein groom underage girls for his sex trafficking ring and played an important role in facilitating his illegal activity.
With Maxwell facing serious charges, one of Epstein's former business partners believes she is going to snitch on the very people she thought were protecting her.
Ghislaine Maxwell might give up some very big names
Steven Hoffenberg, who once worked with Epstein, believes that Maxwell will give up information on some of the world's most influential people in exchange for a lighter sentence. According to Page Six, Hoffenberg stated that these people should be "extremely worried" about what Maxwell might do next.
"She's going to be naming some big names — not only in terms of those who abused underage girls at Epstein's parties — but also those who made financial agreements with Epstein or benefited from his generosity, including flying on his plane and staying at his homes," he stated.
The list of the people associated with Epstein features some very powerful individuals. This includes Prince Andrew, Bill Clinton, Ehud Barak (former prime minister of Israel), Larry Summers (former president of Harvard), Alan Dershowitz (lawyer), Kevin Spacey, Bill Richardson (former governor of New Mexico), and George Mitchell (former senator of Maine).
All of these individuals have denied involvement in Epstein's underage sex ring. But if Hoffenberg is correct, then they should all be worried about what Maxwell might reveal in the weeks to come.
Should Prince Andrew be worried?
Andrew's controversial friendship with Epstein has been one of the royal family's biggest scandals in recent years. Following Maxwell's arrest, the emergence of a photo of her and Spacey sitting on a pair of thrones inside Buckingham Palace has only fueled the rumors even more.
Maxwell is very good friends with Andrew, who stayed at Epstein's estates in New York and other parts of the world. One of Epstein's victims, Virginia Giuffre, claims that she was forced to have sex with Andrew when she was underage.
Andrew has denied ever meeting Giuffre, despite photographic evidence to the contrary. In a recent interview, Giuffre revealed that Prince Andrew "should be panicking" now that Maxwell is in custody.
"Ghislaine doesn't really care about anyone else but Ghislaine," she shared.
US prosecutors have attempted to interview Andrew about his relationship with Epstein but he has refused to sit down and testify. Andrew has remained out of the public eye after stepping down from his royal duties last fall.
Dershowitz speaks out
There is no telling what Maxwell might reveal to the authorities, but Dershowitz believes prosecutors don't stand a chance of convicting her.
Following her arrest, Dershowitz stated that Maxwell "is presumed innocent until found guilty" and noted that the statutes of limitation will likely lead to an acquittal.
Dershowitz helped Epstein with a plea deal with prosecutors in 2008. He is also currently facing a lawsuit with Giuffre, who says that Epstein forced her to have sex with both Dershowitz and Andrew.
Although Dershowitz believes Maxwell will get off, he did admit that she might iron out an agreement to avoid a heavier penalty. He also stated that a judge should allow her to post bail, something that is very unlikely given her flight risk.
Most of the big names associated with Maxwell and Epstein have yet to comment on her recent arrest.