'Ghost Hunters': The 8-Year Legal Battle Craig Piligian First Thougt Was a Joke
Ghost Hunters more or less started the trend, though, when it first debuted on Syfy Channel back in 2004. It ran until 2016 until being revived.
Whatever one's thoughts are about Ghost Hunters and whether it manipulates viewers with their paranormal investigations, it now falls under a broad reality TV category. Several paranormal investigation shows are on cable now, making the genre a contrived one in more recent years.
Ghost Hunters more or less started the trend, though, when it first debuted on Syfy Channel back in 2004. It ran until 2016 until being revived for A&E in 2019, not including many spinoffs.
Because of how lucrative this reality show genre is, a lawsuit was inevitable. Executive producer Craig Piligian was once at the center of a lawsuit by two people who claimed they pitched the show's idea directly to him.
How did the 'Ghost Hunters' lawsuit start?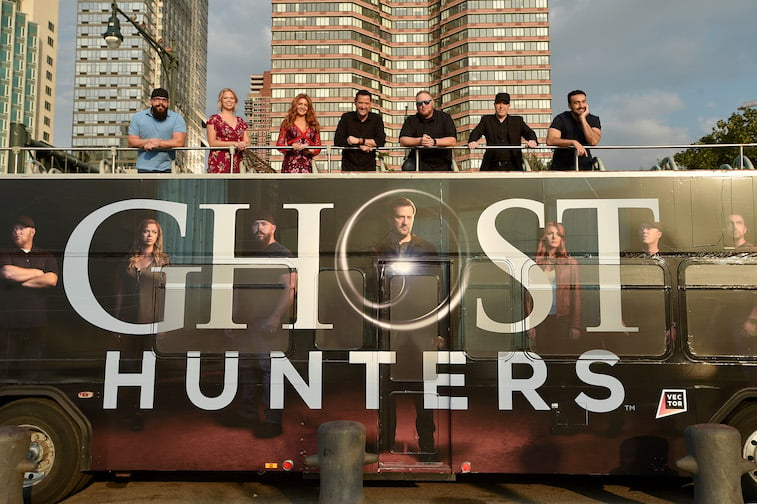 The lawsuit first came about in 2006 when parapsychologist Larry Montz and publicist Daena Smoller alleged they pitched the idea to NBC Universal and Piligian back in the mid-'90s. At the time, Piligian's production company (Pilgrim Films & Television) was fairly small and was not a major corporation one would think could steal TV ideas.
When Piligian first saw the lawsuit, he thought it was a practical joke. How it played out over time is also somewhat absurd, especially when testimony during a deposition occurred with questions about ghost hunting.
At the same time, it broached a new concern in the TV industry: More lawsuits might be generated by those who come in to pitch reality shows through a word of mouth contract.
According to Piligian in a Hollywood Reporter interview, he had never met Montz or Smoller. As the lawsuit dragged on, he said the two might have pitched the show to NBC Universal, yet he never met them personally.
Unfortunately, the case went on and on, finally coming to a head in 2014. Once the case finally dropped, it set a new direction for how production companies take pitches from people for reality shows. However, before this conclusion, the Supreme Court almost took the case on.
NBC Universal became spooked when the lawsuit was initially upheld
It was a long road before this lawsuit finally fell through. Prior to that, Montz and Smoller had their case turned down in district court due to copyright limitations. This was reinstated later when it was thought a breach of contract occurred.
With the case having new legs, according to Deadline, NBC Universal went to the U.S. Supreme Court in 2011 to ask them to intervene in the case. They saw no merit in taking on the lawsuit, so it continued to fester for a few more years.
At one point, NBC Universal tried to shake the lawsuit off by saying a statute of limitations applied to when the pitch was originally heard. Ultimately, this is what helped Piligian and NBC avoid having to deal with any more litigation.
Montz and Smoller never appealed, so their case was lost. Yet, some might say many more examples exists like this over the last 20 years.
According to Piligian from the above Hollywood Reporter interview: "When cases like this happen, it really hurts the small producer because then we guard the doors. We make them sign waivers and rarely take submissions unless they are represented by big agencies". 
Was 'Ghost Hunters' really stolen by NBC Universal?
Some creative people might think the lawsuit should have gone forth. The original pitch by Montz and Smoller was "professional paranormal investigators would lead a team that included normal people with regular jobs to investigate haunted houses throughout the country."
Considering they had emails to back up some of their claims, according to Courthouse News, there was evidence NBC Universal did consider their pitch, if maybe not directly meeting Piligian. Back in the '90s, of course, reality shows had not quite hit their stride. No doubt many more similar pitches occurred, something mostly safeguarded today by getting everything in writing.
Real-life careers now make up a good chunk of reality show concepts. It makes it more possible other attempted lawsuits might occur about who really started one of those well-worn genres.