'Ghost Hunters': The Show's Biggest Haters Are Actual Ghost Hunters
Ghost Hunters is a series about paranormal experts that has been running since 2004. The show's 13th season just wrapped on A&E.
A new Ghostbusters movie was supposed to be coming out this July, but as with almost the entire slate of 2020 summer movies, it got delayed. The movie is now scheduled to hit theaters next March.
So how to fill the time with the delay? There is always Ghost Hunters, the series about paranormal experts that has been running since 2004. The show's 13th season just wrapped on A&E. However, over the years, the show has drawn the ire of real-life ghost hunters, who say the show actually hurts them financially. 
What is 'Ghost Hunters?'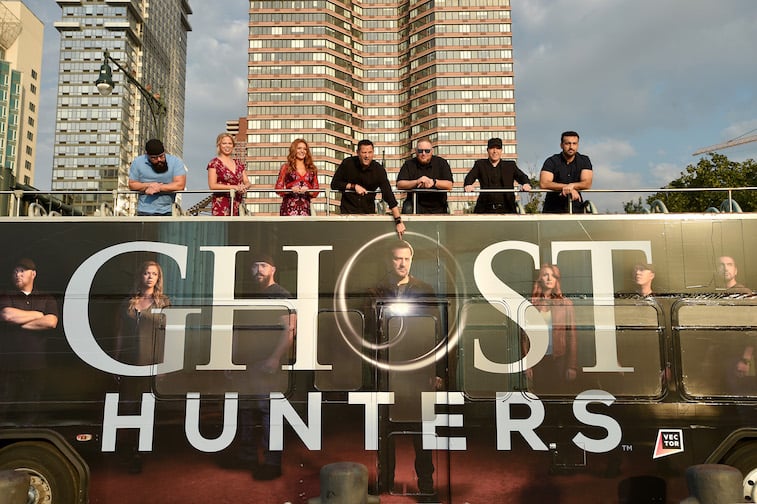 The original series aired from October  2004 to October 2016 on Syfy. It lasted 11 seasons with 230 episodes, plus 10 specials. . The series came back on A&E after a three-year hiatus.
The Atlantic Paranormal Society (TAPS), investigates supposed ghost sightings with various kind of electronic equipment, not unlike Bill Murray, Dan Aykroyd, Harold Ramis and Ernie Hudson, but don't tell the TV ghost hunters that. 
The two lead hunters are Jason Hawes and Grant Wilson. TAPS visits the property with its owners, who describe their experiences at the site. Then, the team sets up its electronic equipment, but that's not the limit of their ghost hunting. Many times, they  will actually try to verbally coax the ghosts into responding.
After reviewing their findings, Hawes and Wilson offer suggestions for dealing with any apparent activity, and answer any questions the owners may have. The question that "real" paranormal researchers have for Hawes, Wilson and their cohorts is, "What are you doing cutting in on our livelihood?"
Why do ghost hunters not like 'Ghost Hunters'?
Sometimes when certain professions get a reality TV show, that brings positive attention to the workers who don't appear in front of the cameras. However, people who make a living off paranormal research have a lot of bones to pick with Ghost Hunters, according to an in-depth story on Salon. 
One of the chief complaints is that the ghost hunters who have shows were taking away income from academic researchers like Loyd Auerbach, In 2006 was paid for 14 events in the Halloween season. That number dropped significantly as Ghost Hunters and other similar shows like Ghost Adventures gained popularity. 
Hawes and Wilson had enough notoriety  that one of their shows took them to Wright Patterson Air Force Base in Dayton. Investigating ghosts at a working military base was a feather in their caps. But the Salon article notes Ghost Hunters also came in for criticism in a 2008 Halloween show when it was accused of using a trick string to simulate paranormal activity.  Regardless, it and other shows remain popular. 
What about 'Ghostbusters?' 
Before Ghost Hunters came along, the experience that most people had with ghost hunting came with the 1980s Ghostbusters movies. The original 1984 movie was the biggest box office hit of its year, making $229 million. That would be more than $500 million in today's money. 
Ironically, the people on Ghost Hunters and other shows have called Ghostbusters potentially damaging to their image. 
According to  Mental Floss, Wilson said in an interview:
"We do not bust anything. We investigate people and places that are potentially haunted. We can disprove over 80 percent of the cases we investigate. For that reason we like to be referred to as investigators because we are spending more time investigating the people and their situation than we are 'busting ghosts.' It's a great movie, but it did a serious disservice to the paranormal investigation field."
For all the controversy that has sometimes swirled around the show, Hawes thinks Ghost Hunters' impact is positive, and not just for financial reasons. It has made people more open to paranormal science.  
"For a field that used to be laughed at and people felt that they had to whisper about their experiences, to see that things have come so far and that now these people feel like they can openly discuss it, is just amazing," Hawes said.