'Ghost of Tsushima' Fans Want Game Actor Daisuke Tsuji Cast as Movie's Lead
Ghost of Tsushima became one of the hottest video games of 2020, keeping PS4 gamers up all night in a quest to defeat the Mongol invaders. For some, it only took a few days to beat it and for others, it spanned weeks.
But winning the game as Jin Sakai proved to be gratifying. Now, fans will get to see the hero samurai dodge arrows, wield a katana, and traverse terrain in a film adaptation.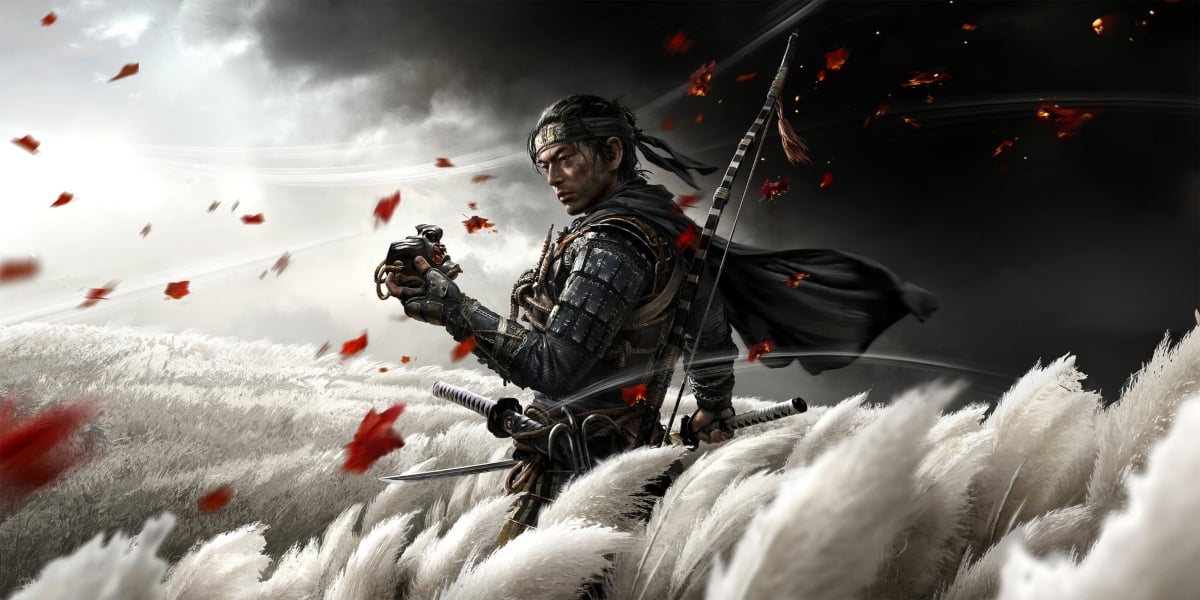 'Ghost of Tsushima' film in development with 'John Wick' director
According to Deadline, Sony Pictures and PlayStation Productions are partnering with Chad Stahelski's 87Eleven production company to develop a live-action Ghost of Tsushima movie. Stahelski directed all the John Wick films and is set to work on part 4 in the coming weeks.
Lauded for its rich cinematic graphics, Japanese dialogue, and drama, the Ghost of Tsushima game follows samurai fighter Jin in feudal Japan as he and a few allies defend their home against the Mongol army.
When he's first introduced, it's at the beginning of the war. Innocents are murdered, and no one rests when day to turns night.
To save Tsushima, Jin has to adopt the persona of the Ghost, going against all his training and what his uncle taught him. An inner moral conflict plays out along with bloody battle happening on the island. But Jin meets other characters along the way including the helpful Yuna, a clever thief who helps nurse him back to health.
The award-winning Ghost of Tsushima was released in July and has sold more than 6 million copies. It was published by Sucker Punch Productions who has signed on as executive producers for the film version.
The company's creative director Nate Fox issued a statement on its blog praising Stahelski and entrusting him with Jin.
"Chad Stahelski created something special with John Wick. His vision for what could be, backed up by years of experience, combined to create some of the finest action scenes ever created. If anyone could bring to life the razor-sharp tension of Jin's katana combat, it's Chad Stahelski," wrote Fox.
Some fans want voice actor Daisuke Tsuji cast in the film
One of the best qualities of Ghost of Tsushima is the voice acting. Daisuke Tsuji voices Jin Sakai, the lead character in the saga. While it's too early for casting announcements, many fans of the game would love to see Tsuji take on the live-action role of Jin.
Some took to social media to drop their opinions. On Sucker Punch's Instagram account, one fan wrote, "Okay but like will the homie Daisuke Tsuji still be Jin? Like there's zero reason for a recast."
Others chimed in with "If Daisuke Tsuji isn't cast as Jin, I wILL boycott this picture, I promise," and "Ok but is Daisuke gonne be in it? Cause if not imma be a lil hesitant about it."
These same sentiments are being echoed on Twitter and Reddit with a number of fans stating they'd like to see a Japanese cast.
Tsuji has an acting background and has had roles in Brockmire, The Man in the High Castle, and the upcoming Invasion. He's also voiced characters in other video games such as Prey: Mooncrash, Call of Duty: Black Ops 4, and My Loft. If he's tapped for the Ghost of Tsushima project, it would mark his first lead role in a feature film.