'The Ghost of Tom Joad': Why Bruce Springsteen Couldn't 'Steer Away' From Social Issues Anymore
His song 'Streets of Philadelphia' detailed the experience of characters from 'Philadelphia.' Bruce Springsteen's 'The Ghost of Tom Joad' also dealt with 'social issues.'
Bruce Springsteen is nicknamed "the Boss" for a reason. He became inducted into the Grammy Hall of Fame and even created a podcast with Former President Barack Obama, Renegades: Born in the USA.
Here's what we know about some of Springsteen's songs like "Streets of Philadelphia" and his song "crystalizing their issues and their currency."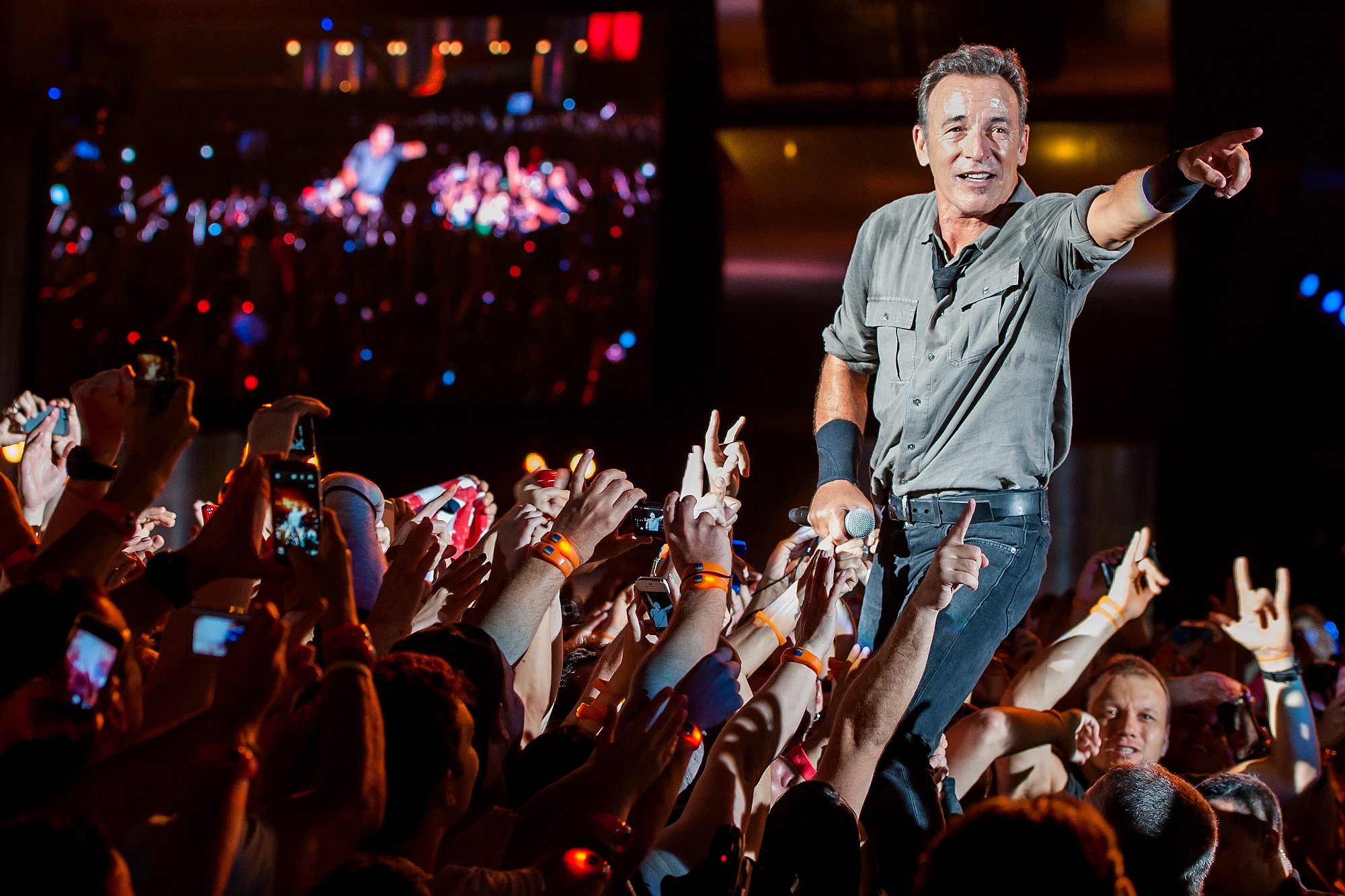 'Bruce Springsteen' is the artist behind songs like 'Dancing in the Dark,' 'Born to Run,' and 'Born in the U.S.A.'
This New Jersey native is known for songs like "Born to Run" and "Hungry Heart." Springsteen has a career spanning several decades and is known for his heartfelt and honest original music. 
Springsteen is also known for his activism, especially advocating for New Jersey's Asbury Park, Vietnam veterans, and Amnesty International. This artist also created a song and album inspired by a well-known American novel detailing the complications of American capitalism.
Bruce Springsteen released his song 'The Ghost of Tom Joad'
With his Born to Run autobiography, this artist detailed highlights and milestones of his musical career. That, of course, culminated in a Greatest Hits production, released in 1995. However, Springsteen shared that he had one song leftover from the project that he couldn't complete. 
"'Streets of Philadelphia' and Jonathan Demme had gotten me thinking about writing on social issues again," Springsteen wrote. "This was something I'd steered away from for the past decade. As my success increased, there was something about that 'rich man in a poor man's shirt' that left an uneasy taste in my mouth."
"After twenty-five years of writing, the song that helped me crystallize these issues and their currency for the second half of my work life was 'The Ghost of Tom Joad,'" he continued.
This song and its corresponding album debuted in 1995. Since its publication, the track earned over 15 million plays on the music streaming platform. The album itself earned the Grammy Award for Best Contemporary Folk Album.
Inspired by John Steinbeck's 1939 American novel The Grapes Of Wrath and Woody Guthrie's The Ballad Of Tom Joad, Louder Sound describes this song as "modern-day appropriation of the same Great Depression-era concerns, during the early 90s."
Bruce Springsteen also created music for the Academy Award-winning drama, 'Philadelphia'
This 1993 movie details the experience of lawyer Andrew Beckett (Tom Hanks), who is fired when his firm discovers his HIV-positive status and his sexual orientation. Springsteen's "Streets of Philadelphia' is the title song for this production, with other pieces from the soundtrack being performed by Peter Gabriel ("Lovetown") and Sade ("Please Send Me Someone To Love.")
Springsteen also partnered with Bleachers frontman Jack Antonoff for the song "Chinatown," which details the experience of growing up in New York City's shadow. Born to Run by Springsteen is available at most major book retailers, including Amazon, Barnes and Noble, and Target.