'Ghost': What Is the Net Worth of the Stars Today?
Ghost was a cinematic juggernaut in 1990, touching the hearts and minds of theatergoers and crushing the competition at the box office. Here's what the stars are up to and a peek at their total wealth today.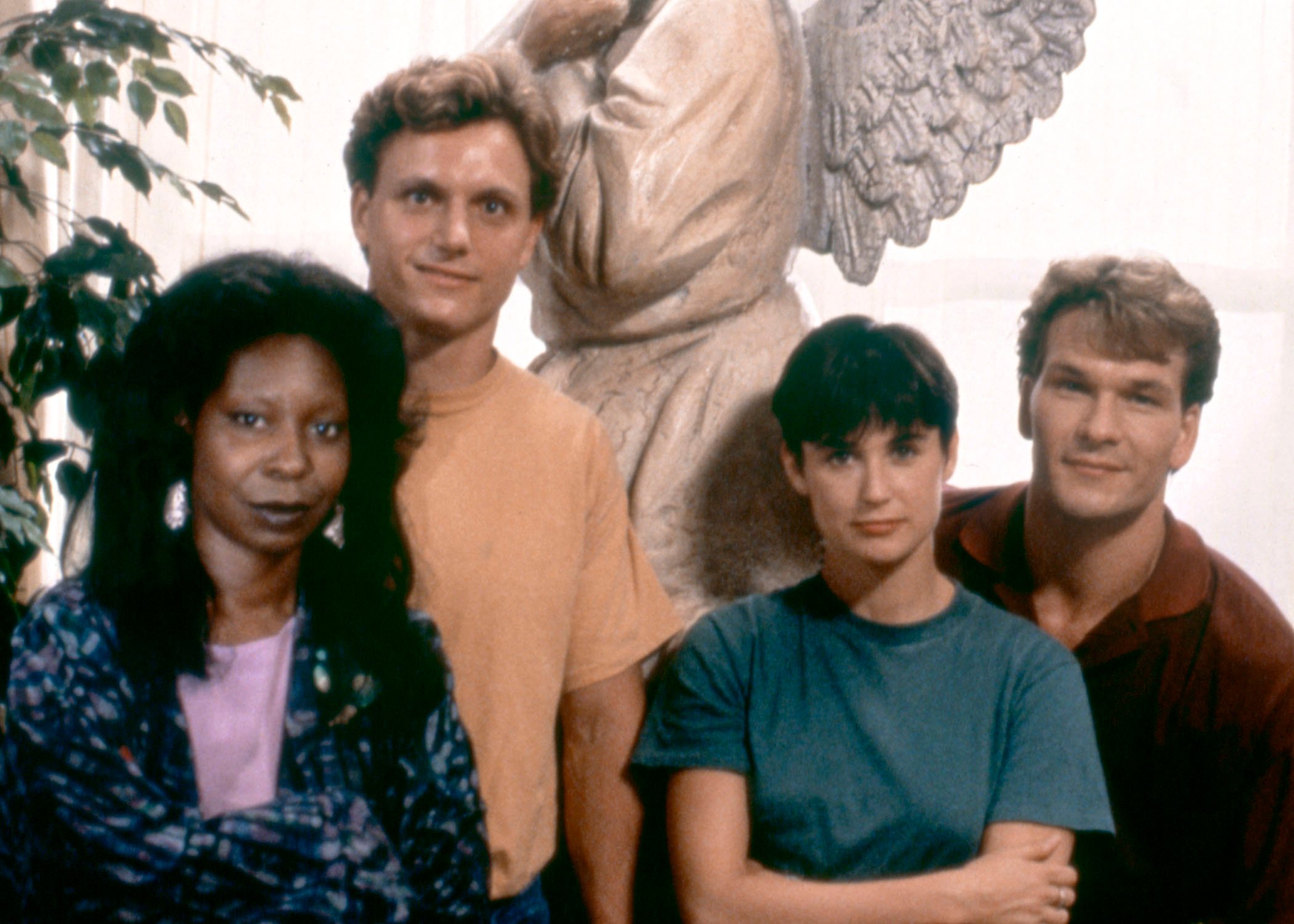 The plot of 'Ghost' is romantic yet tragic
"Molly, you in danger, girl," said Whoopi Goldberg in character as Oda Mae Brown in Ghost. That line became one of many iconic elements from the supernatural romance film. From Goldberg's Academy Award-winning performance to the enchanting story to the resurgence of "Unchained Melody" by The Righteous Brothers, Ghost hit all the right notes.
Ghost tells the story of Molly and Sam, a couple relishing true love on the backdrop of New York City. Molly works as an artist, while Sam shoots for success as a banker. They move into a Manhattan apartment with the help of Sam's work colleague and bestie, Carl, whom they both appear to adore. The happy couple seems to have it all, but tragedy cuts their romance short when a mugger shoots Sam before Molly's eyes.
When Sam dies, his spirit does not pass on to the great beyond. He stays behind as a ghost, pining after his true love Molly. Using his ability to observe without being seen or heard, Sam discovers that his killer was actually hired to mug him, and he begins to fear for Molly's safety.
Sam grows frustrated that he is unable to communicate with the world around him. That is, until he comes across a con artist named Oda Mae Brown. The irony of Oda Mae's story is that she masquerades as a psychic to earn a living and doesn't realize her true powers to communicate with spirits until Sam begins speaking to her. He convinces her to reach out to Molly on his behalf, and the hunt for the mastermind behind Sam's murder ensues, bringing thrills, tears, and even a little humor.
'Ghost' reigned at the box office in 1990
RELATED: 'The Color Purple': How Much Are the Stars Worth Today?
Fans flocked to theaters to see the love story, and Ghost did not disappoint. The film boasts a Fresh Rating and a winning Audience Score on Rotten Tomatoes. Earning over $505 million, Ghost was the highest-grossing film of 1990, topping two other classic blockbusters, Home Alone and Pretty Woman, according to Box Office Mojo. What's more, the film reached that level of success with a budget of just $22 million. With that in mind, here's a snapshot of what the stars of the film are worth today, according to Celebrity Net Worth.
Demi Moore as 'Molly Jensen'
RELATED: 'Pretty Woman': What is the Net Worth of the All-Star Cast Today?
Demi Moore, who portrayed Molly in Ghost, is worth an estimated $200 million today. Fans may have checked out the superstar most recently in the erotic podcast series, Dirty Diana. Next up for Moore is the romantic comedy, Songbird.
Whoopi Goldberg as 'Oda Mae Brown'
RELATED: Here's Why Michael Jackson Was at Whoopi Goldberg's Audition for 'The Color Purple'
With an estimated $60 million total fortune, Goldberg, who brought Oda Mae to life in Ghost, is positioned to increase her wealth even more. TV buffs can catch Goldberg on the political talk show, The View, where she serves as the no-nonsense moderator. The A-list stand-up comic also manages to find time for acting gigs. Next up, fans can watch her in The Stand, based on the Stephen King novel of the same name.
Patrick Swayze as 'Sam Wheat'
RELATED: 'Bring It On' 20 Years Later: What is the Cast Worth Today?
Best known for Dirty Dancing, Road House, and Point Break, Patrick Swayze, who starred as Sam in Ghost, passed away in 2009. His final on-screen appearance was in the drama film, Powder Blue. At the time of his death, Swayze was estimated to be worth $40 million.
Tony Goldwyn as 'Carl Bruner'
After Tony Goldwyn's turn as Carl in Ghost, he landed a string of big and small-screen parts, including his juicy role as President Fitzgerald Grant on Scandal. Most recently, Goldwyn popped up on HBO's fantasy drama series, Lovecraft Country. The actor has amassed an estimated net worth of $6 million.
Follow Erika Delgado on Twitter.