Before 'Ghostbusters: Afterlife', Young Captain Marvel Mckenna Grace Worked With These Avengers
Mckenna Grace stars in 'Captain Marvel' and the upcoming 'Ghostbusters: Afterlife.' When else has she acted with an MCU star?
Despite her young age, Mckenna Grace has acted opposite many big stars. Her latest film, Ghostbusters: Afterlife, is no exception. It has been delayed, but it would have premiered this weekend. Here's are all of the Marvel Cinematic Universe actors Grace has been billed alongside before this role.
Mckenna Grace played 13-year-old Carol Danvers in 'Captain Marvel'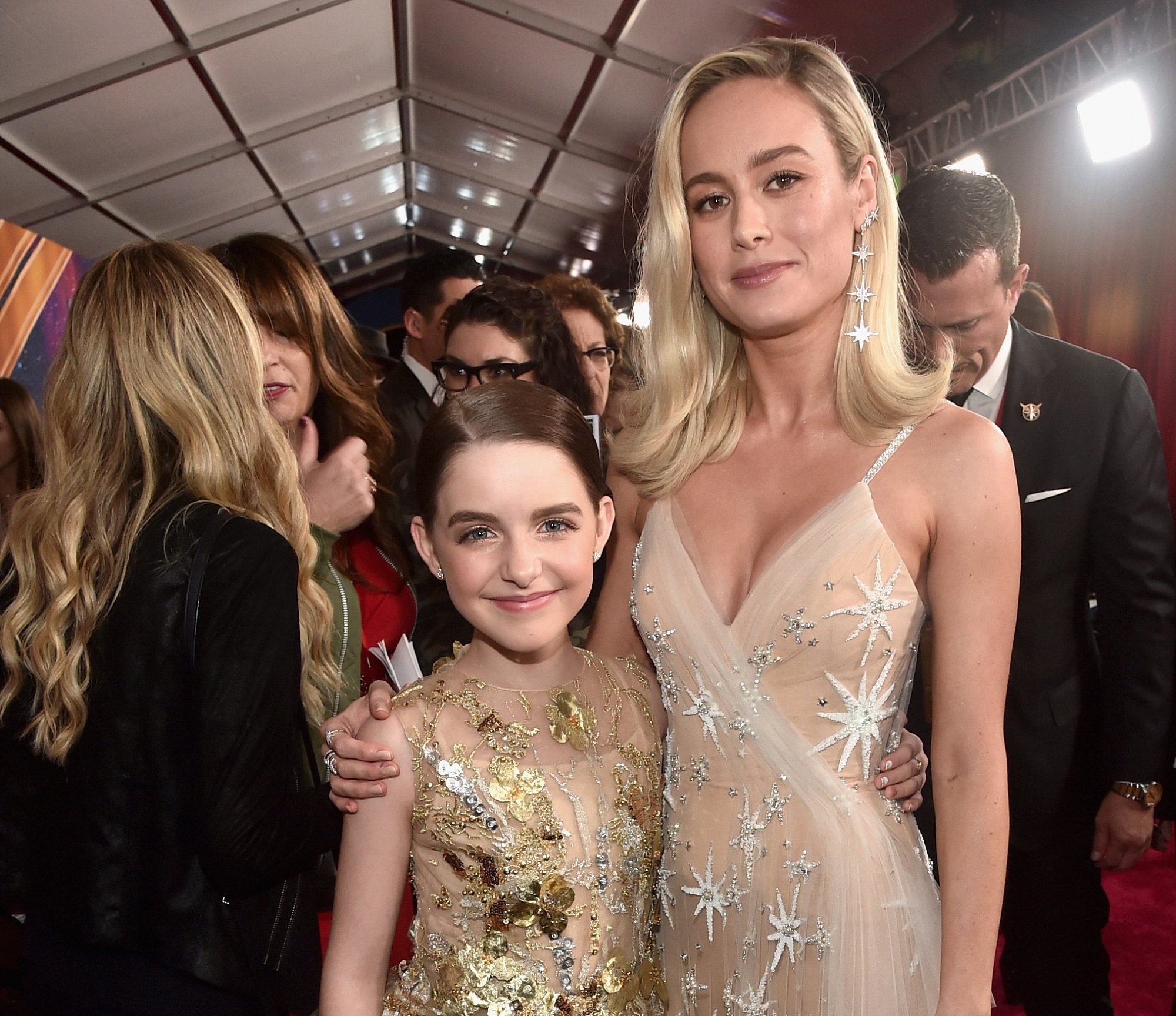 In Captain Marvel, Brie Larson portrayed the titular hero. Though she begins the film as a Kree soldier who goes by the name Vers, she slowly begins to learn about her true identity through her past. She's actually Carol Danvers, an Air Force pilot who obtained powers from an explosion years earlier.
The flashbacks that inform Carol's awakening see her in her childhood, as a teenager, and as a young adult. Grace depicts her as at 13 driving (and crashing) a go-cart. "Thank you Marvel and Disney for the opportunity to play Young Carol Danvers," she wrote on Instagram. "Brie is amazing and inspirational as Captain Marvel!"
Before that, she worked with Captain America AND the Winter Soldier
One of Grace's most significant roles to date was in the 2017 drama Gifted. In the film, she played Mary, a mathematically inclined child who lives with her Uncle Frank, played by Chris Evans. Of the MCU star, Grace said, "He's more than just Captain America, he's a super hero in real life. He has a kind heart and does a lot for others. I love him."
That same year I, Tonya was released. Grace portrayed the main character as a child, played as an adult by Margot Robbie. She didn't act with Sebastian Stan, who played Tonya's husband, Jeff Gillooly. But Grace wrote on Instagram she "wasn't so sure about him at first (he did try to beat up Captain America in Winter Soldier), but was happy to meet him in real life."
Grace's latest project is 'Ghostbusters: Afterlife' with Paul Rudd
Grace stars as Phoebe in Ghostbusters: Afterlife. The film was due out on July 10, 2020, but was pushed back due to the coronavirus (COVID-19) pandemic. In the movie, Phoebe moves with her mother, Callie, and brother, Trevor, to Oklahoma. (See the trailer above.)
Together, the kids learn about their family's link to the Ghostbusters (it's heavily implied that they are the descendants of Harold Ramis' Egon Spengler). Phoebe gets some help from her teacher, Mr. Grooberson. He's played by Paul Rudd, or, as MCU fans know him, Ant-Man.
She also worked with these Marvel stars
Grace has worked with other well-known Marvel actors, not just Avengers. She had a role in Independence Day: Resurgence, which starred "one of her favorites," Jeff Goldblum. In 2018, he was in Thor: Ragnarok as the Grandmaster, and may reprise his role in future films.
One of Grace's first films was the indie flick Suburban Gossip. It starred Kat Dennings, who portrayed Darcy in the first two Thor movies. Dennings will reprise her role in the MCU series WandaVision. Finally, Grace was in How to Be a Latin Lover, acting opposite Salma Hayek, who will be seen in The Eternals in (hopefully) 2021.