'Ghostbusters: Afterlife' Gets New Release Date, No Longer Debuting on Nov. 11
We've seen films take some hard hits in the past two years due to the coronavirus (COVID-19) pandemic. Multiple shows and movies have been delayed due to coronavirus protocols, and Ghostbusters: Afterlife has been one of the victims. Initially scheduled for release in the summer of 2020, the sequel to the 1984 film Ghostbusters has been pushed back to a Nov. 11, 2021 premiere.
Now it's being delayed again. Here's what we know.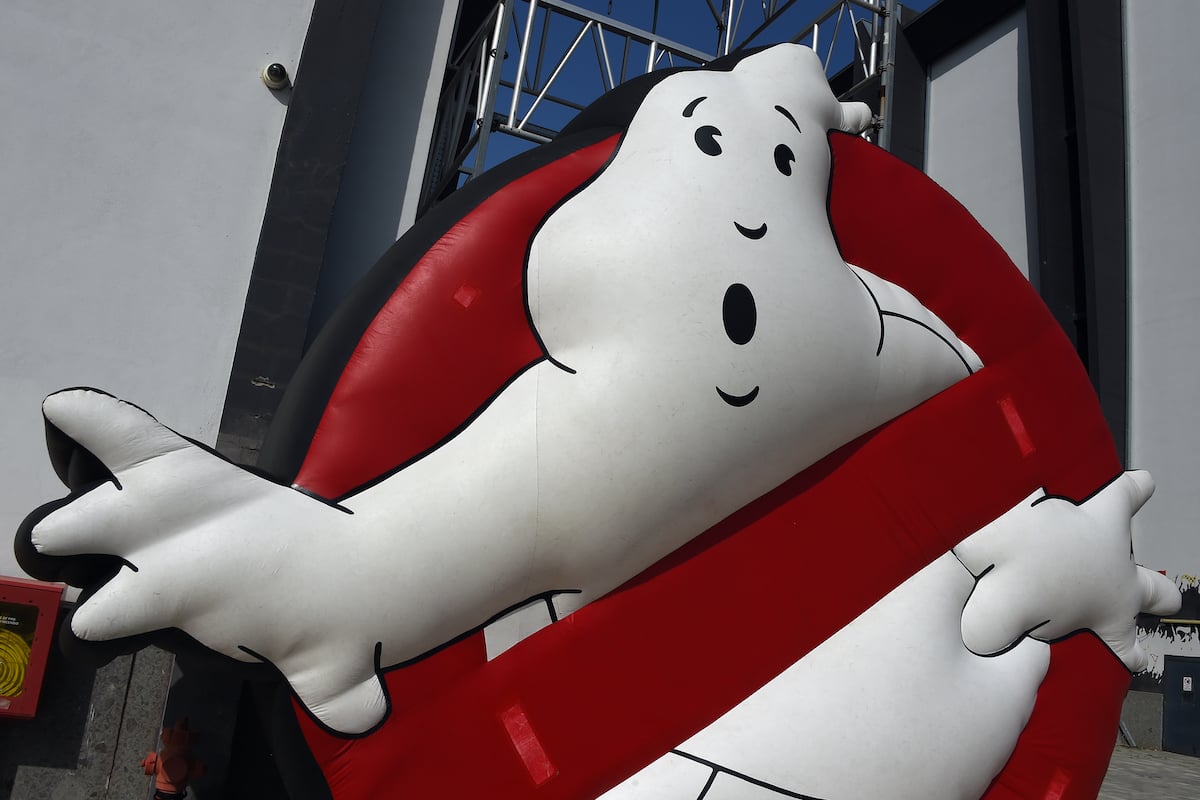 'Ghostbusters: Afterlife' will not debut in theaters on Nov. 11
The Jason Reitman movie is being pushed back yet again, but this time the reason isn't related to coronavirus. Instead, the film is getting a different release date to not compete with another big premiere that weekend.
Paramount decided to move both Jackass Forever and Top Gun: Maverick from their 2021 scheduled release slots and back to sometime in 2022. At first, there were rumors that Venom: Let There Be Carnage would be taking the Tom Cruise flick's open spot, but that didn't happen. Instead, Ghostbusters: Afterlife is sliding back a week from its Nov. 11 release to Nov. 19.
This was for two reasons. First, Ghostbusters: Afterlife starring Paul Rudd, Carrie Coon, Finn Wolfhard, and McKenna Grace, didn't want to compete with Disney/Marvel's Eternals. Second, the slot initially intended for Top Gun: Maverick is the weekend before Thanksgiving. The film received plenty of rave reviews after some lucky viewers got a sneak peek at CinemaCon, and is the only Sony film to debut that weekend.
Is 'Ghostbusters: Afterlife' a 'Ghostbusters' reboot?
The new movie in the Ghostbusters franchise is a direct sequel to the events in Ghostbusters II. The film will ignore the events in the Paul Feig movie starring Kristin Wiig, Kate McKinnon, Melissa McCarthy, and Leslie Jones and instead focus on the original four men in the group.
All of the original Ghostbusters will make a return, aside from Harold Ramis and Rick Moranis. Ramis, who played Egon Spengler in the 1984 film, died in 2014 due to complications from autoimmune inflammatory vasculitis. Moranis, who portrayed the comical Louis Tully, has largely retired from acting.
The film is already getting fantastic reviews
The buzz surrounding this film has been building for some time. The Ghostbusters franchise, in general, is a pop culture icon from the '80s, and the fandom can get pretty intense. Ghostbusters (2016) suffered from disparaging remarks, and Jones even spoke up about the hatred she received from online trolls.
However, at a recent surprise screening at CinemaCon, people had nothing but great things to say about the upcoming film. As the original director's son, Reitman wanted to give something back to his father and thought Ghostbusters: Afterlife was the perfect gift. 
Finn Wolfhard has said he's worried about disappointing fans but understands as a fan himself why people are so excited for the film. With its release only a few months away, fans can hope the movie will get the big theatrical release they've all been waiting for. Ghostbusters: Afterlife will now debut on Nov. 19.