'Ghostbusters: Afterlife': Finn Wolfhard Admits He Didn't Think He'd Be Cast in the Movie
The 'Stranger Things' star shared thoughts about the 'Ghostbusters' family and revealed what he thought about being cast in the movie.
Finn Wolfhard would seem a shoo-in for a movie like Ghostbusters: Afterlife. The Stranger Things star is uniquely comfortable in the retro '80s world of creepy-crawly supernatural things. But in an interview, the actor admitted he didn't think he could be in the movie. Here's why. 
The young actor is already highly accomplished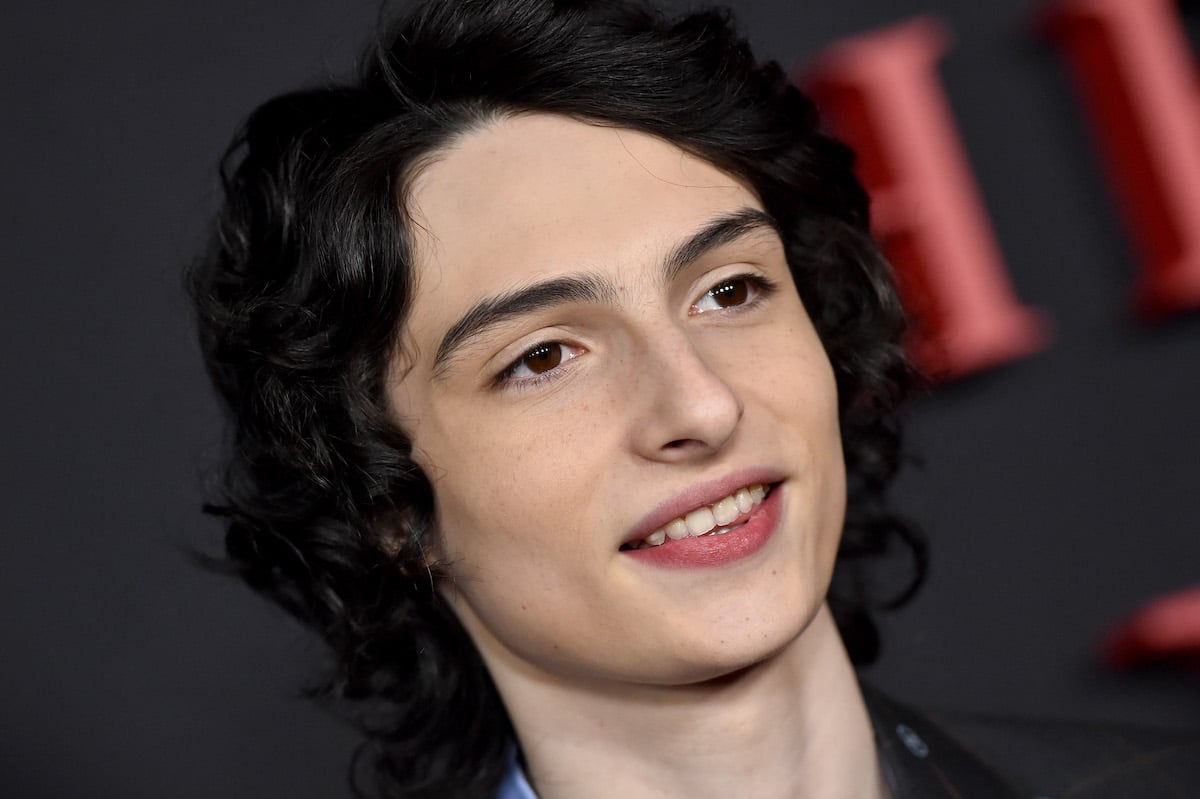 The 18-year-old Canadian actor is best known for his role as Mike Wheeler in Netflix's mega-popular Stranger Things TV series. But he also notably appeared in Stephen King horror movies It (2017) and sequel It: Chapter 2 (2019). 
Additionally, he was the voice of Pugsley Addams in the animated version of The Addams Family (2019). 
Moreover, per Wikipedia, Wolfhard has a Screen Actors Guild Award for Outstanding Performance by an Ensemble in a Drama Series. He even directed a short film in 2020 called Night Shifts. 
Finn Wolfhard wasn't confident he could star in 'Ghostbusters: Afterlife'
Despite his impressive background, however, Wolfhard recently shared that he didn't think he could appear in a film like Jason Reitman's Ghostbusters: Afterlife. And the reason is actually surprising. 
"I didn't think I was going to be cast because I was already in Stranger Things," Wolfhard told audiences at a New York Comic Con panel in October of 2021, per The Hollywood Reporter. "I had worn the [Ghostbusters] costume in an episode and I thought maybe that would rub Jason the wrong way but I just immediately said yes."
Instead of "rubbing [Reitman] wrong," the Stranger Things homage seems to have willed his new role into existence. 
In Ghostbusters: Afterlife, Wolfhard plays Trevor, the grandson of Egon Spengler of the original Ghostbusters. The actor who played him, Harold Ramis, died in 2014. Likewise, Spengler is gone and his two grandchildren (Mckenna Grace plays Trevor's sister, Phoebe), find themselves in Oklahoma uncovering some very Ghostbuster-y mysteries. 
The sequel is the latest in a string of Ghostbusters franchise movies that includes Ghostbusters II (1989), and an all-female 2016 Ghostbusters movie.  
Finn Wolfhard said he feels like he's part of the 'Ghostbusters' family
In the same panel, Wolfhard revealed that he felt like he is part of the family forged by the nearly 40 year old franchise. Indeed, it is literally a family affair. Ivan Reitman directed the 1984 original. Likewise, his son Jason Reitman (Juno) directed Ghostbusters: Afterlife. 
​​"For me, the most amazing part of being a part of this franchise is the legacy behind it, feeling like you're actually a part of a family," Wolfhard told the audience. 
Sigourney Weaver echoed those same sentiments in a September interview with ET Canada. "I think that for us, it's such a family legacy," she said. "That to work with Ivan Reitman's son Jason, who's done an amazing job; and this sort of came out of his thinking about Ghostbusters and what would make sense now." 
Jason Reitman told Cinemablend that Ghostbusters: Afterlife isn't for himself; it's something he wanted to do for family's sake. 
"For the first 40 years of my life, I was asked one question more than any other question," Reitman told Cinemablend. "It wasn't when I was going to get married. It wasn't when I was going to have kids. Or how I was doing. It was: 'Are you going to make a Ghostbusters movie?' And eventually, I did. And for the last three years, people have been asking, 'Oh, what changed, why?' It's the same answer as all time: There was a story I needed to tell. And I wanted to make a movie for my father. And I wanted to make a movie for my daughter." 
To sum up, Finn Wolfhard has officially joined the Ghostbusters franchise family. The movie hits theaters on November 19, 2021.