'Ghostbusters' Star Dan Aykroyd Recalls Ray's Sex Scene With a Ghost in the First Movie
1984's 'Ghostbusters' featured a sensual seduction between Ray Stantz and a ghost, and Dan Aykroyd recently spoke about the scene.
As Ghostbusters: Afterlife soars at the box office, it's high time to pay a little bit of homage to the original film. While the new film paid service to Dan Aykroyd, Ernie Hudson, Harold Ramis, and Bill Murray's characters, it has a heavier slant toward family-friendly viewing.
Believe it or not, 1984's Ghostbusters had several adult-level moments that would have gone right over a child's head. Aykroyd recently dished on a sexual scene involving Ray that raised questions about lusty ghosts.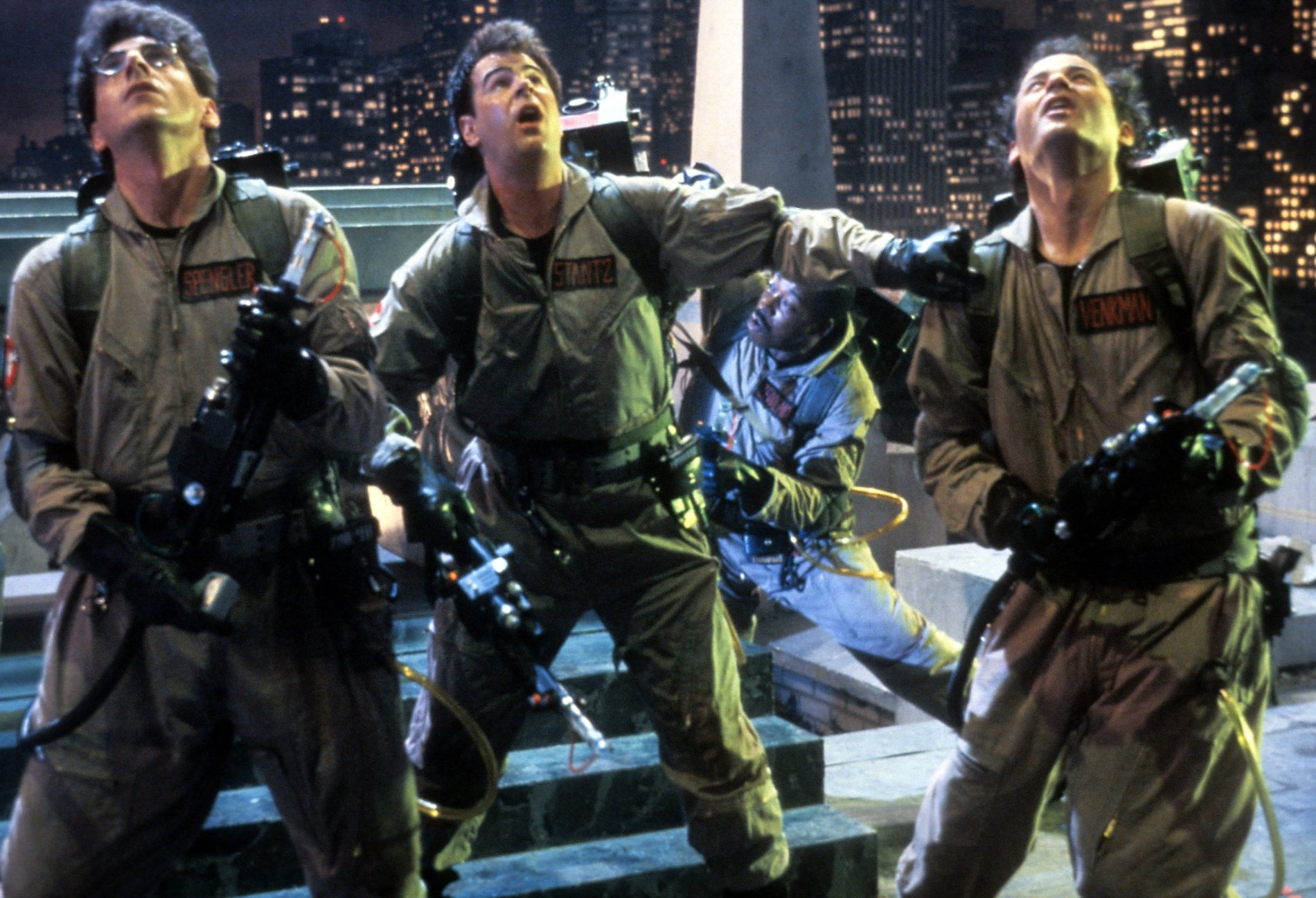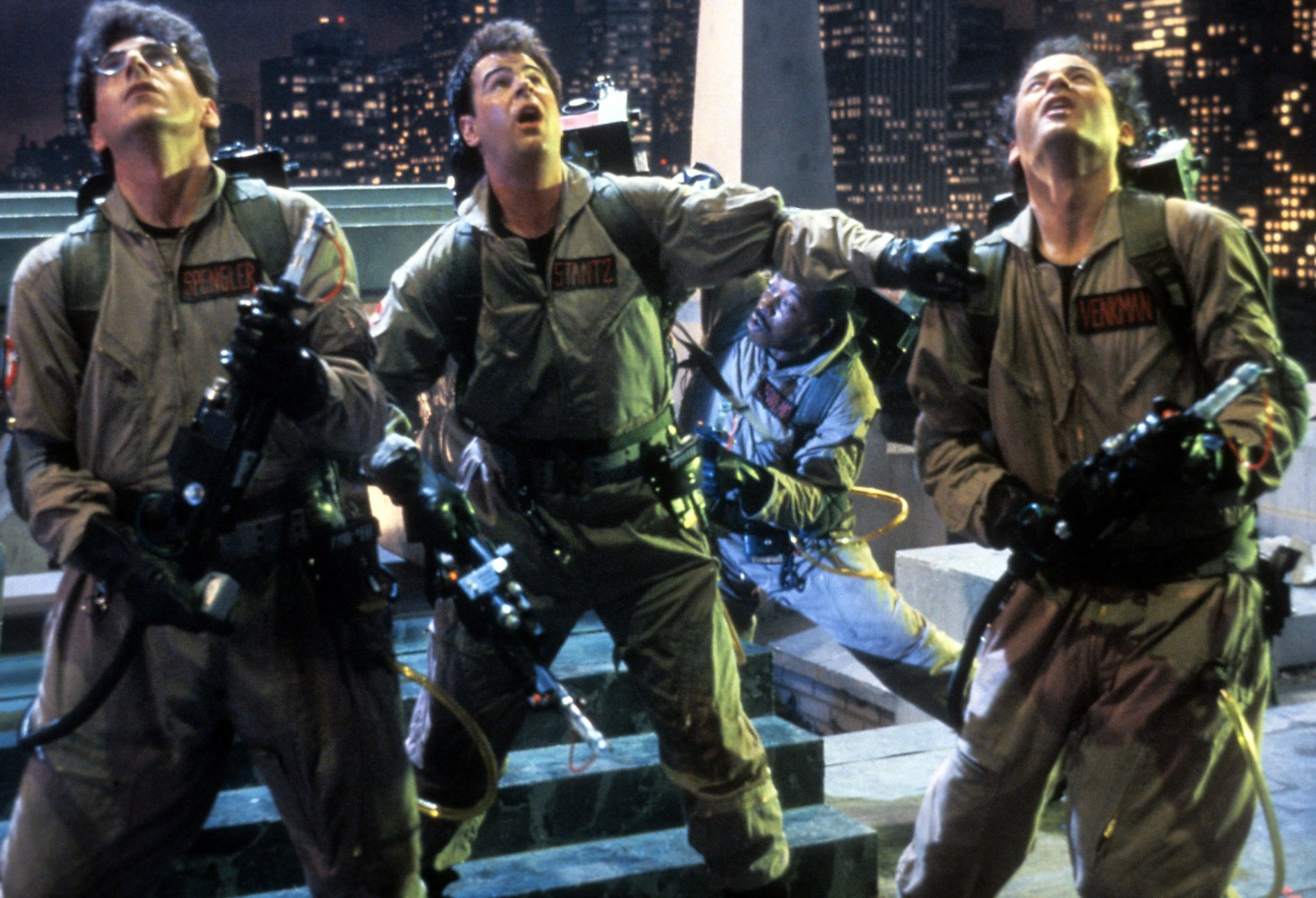 Dan Aykroyd wishes Ray Stantz's sexual scene in 'Ghostbusters' was longer
Ghostbusters earned a PG rating for its scary content, occasional use of strong language, and several scenes containing sexual imagery. Though most '80s kids watched it for the cool ghost factor and the comedy, there were still some grown-up themes in the picture. One scene that's not kid-friendly centers on Aykroyd's Ray Stantz.
In it, Ray's lying in his bed at headquarters and starts dreaming about an apparition. The woman ghost hovers above him and then undoes his belt buckle. The camera pans to Ray's face and it's implied that she performs a sexual act on him. During an interview with Polygon, Dan Aykroyd spoke about the short sequence.
"Yes, I remember the woman who played that. Her name was Kym Herrin, and she was a Playboy Playmate. She played the ghost. Like, I wish they'd let that scene go a little longer," he said. He then explained why such occurrences are not farfetched.  
"Sexual encounters with spirits are very, very common," said Aykroyd. "And there are some people that I know that have a house that have a presence and they don't try to purge it. They say, You know what, I'm going to stay with it and I'll live with it."
'Ghostbusters' sensual apparition leads to philosophical discussion
For those not in the know, Aykroyd's paternal great-grandfather dabbled heavily in the supernatural. He held seances and kept a journal of his activities during the early 1900s. Curiosity stayed with the Aykroyds in the next few generations, with each son wanting to contact the spirit world.
Dan's father, Peter, wrote called A History of Ghosts, and detailed his experiences growing up and witnessing some of the paranormal events around his home. One of the stories inspired Ghostbusters, and it also inspired Dan Aykroyd's interest in ghosts.
During his chat with Polygon, he was asked whether ghosts in the fictional containment unit still had human feelings about love or intimacy. He posited that maybe ghosts retain some remnants of their consciousness.
"You know, compassionately speaking, we would hope that the amalgam of their psychology all blends so that they can sit there and hum for years. I fear that there might be some vestiges of the residual consciousness left. So, it is a prison, probably. I wanted it to be a compassionate one," said Aykroyd.
Where to watch the original 'Ghostbusters'
It may seem intuitive to check Hulu or Netflix for Ghostbusters, but the movie and its sequel aren't available on either platform right now. Instead, fans can find it on Amazon, Vudu, and YouTube for a small rental fee. For the rest of 2021, Ghostbusters: Afterlife is showing exclusively in theaters.