'Ghosts' Actors Rebecca Wisocky and Sheila Carrasco Parents' Hate When They Reveal Spoilers
CBS 'Ghosts' actors Rebecca Wisocky and Sheila Carrasco said their parents hated when they talked about spoilers for new episodes of supernatural comedy.
When CBS Ghosts cast Rebecca Wisocky and Sheila Carrasco to play Hetty and Flower in the US adaptation of the BBC Ghosts TV show, their parents instantly turned into the biggest fans. Their families look forward to Ghosts episodes, trailers, and news. However, the actors revealed that while they offered insider information and behind-the-scenes info to their parents, Rebecca Wisocky and Sheila Carrasco said their families hate spoilers and would rather experience the surprise of the CBS comedy.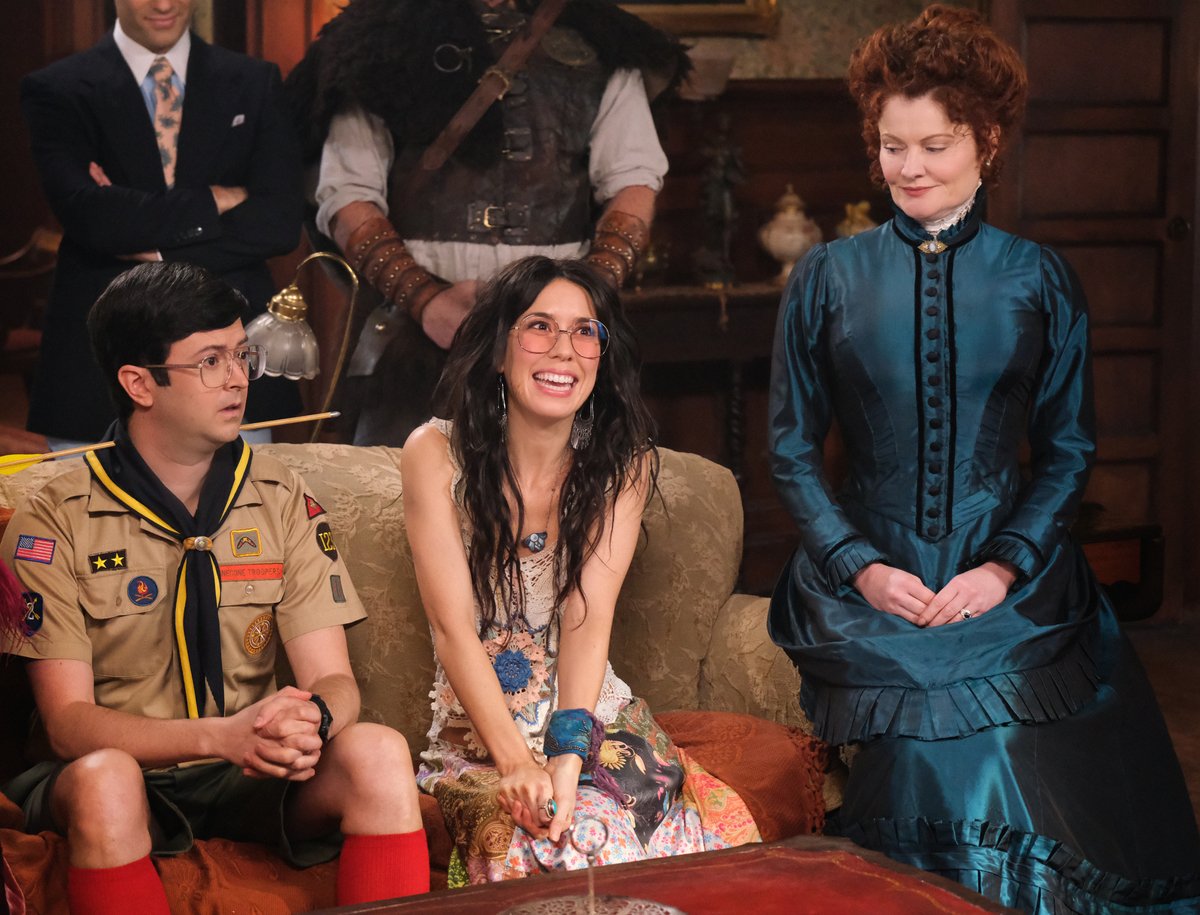 'Ghosts' Actors Rebecca Wisocky, Sheila Carrasco, and Devan Chandler Long appeared for an interview on 'The Talk'
In 2021, Ghosts, the newest CBS comedy, quickly shot up the ranks, settling just behind Young Sheldon in ratings. The Ghosts show stars Rose McIver and Utkarsh Ambudkar as the two living residents of the haunted Woodstone Mansion.
CBS ordered Ghosts Season 2 with a batch of other shows. And the parents of Sheila Carrasco can hardly wait. Rebecca Wisocky (Brooklyn 99), Sheila Carrasco, and Devan Chandler Long appeared for an interview about Ghosts on The Talk, where Carrasco revealed how much her parents love the show.
"They are the biggest fans of Ghosts, it's so sweet," Carrasco told The Talk. "They watch every episode. We go over the trailers before [episodes air]."
At the time, the previous Ghosts Season 1 episodes were "Alberta's Fan" and "Sam's Mom." However, she said she can only talk so much about new Ghosts episodes.
"My mom speculates what she thinks is going to happen," Carrasco continued. "And I'm like, 'Well, I could tell you.' And she's like, 'No, no, don't tell me!'"
'Ghosts' Actor Rebecca Wisocky said her parents hated hearing spoilers just like Sheila Carrasco's parents
While the Ghosts' Flower actor Sheila Carrasco limits how much she reveals about the CBS show to her parents, they still pour all their support out for her.
"They're huge fans, I grew up on the south end of Chicago, but they retired to a small town in North Georgia, so when the show premiered, and we were all in TV Guide, she said, "they went and found a local newsstand and bought out the whole stand. And they got the whole town on board, everyone's a fan."
Maybe Rose McIver's Sam should write for them. Her articles would make a lot of money.
Sheila Carrasco's Ghosts co-star Rebecca Wisocky spoke up about her parents too. Carrasco's parents are huge fans, "as are Ron and Sally Wisocky, I must share," Wisocky said. "My parents are big fans of the show and also do not like spoilers. They like to be surprised, so I can relate to that story."
The Talk recently discussed the Hetty actor when stand-up comedian on Netflix, Tig Notaro, ran into her
After Rebecca Wisocky related her parents with Sheila Carrasco's family during the Ghosts interview, The Talk hosts mentioned they recently talked about how Wisocky ran into stand-up comedian on Netflix, Tig Notaro, on a plane. However, while many others recognized her, Notaro did not.
"I was so flattered, so many people recognized me. We shared a couple of very nice messages together. For the record, I am a huge Tig Notaro fan," Rebecca Wisocky said in the Ghosts interview. "I know that she's famous for not ever recognizing anybody. She has a talk show called 'Under a Rock.'"
Notaro later talked about the encounter on The Tonight Show Starring Jimmy Fallon, and she even plugged CBS Ghosts TV show.
Whether it's the CBS or BBC Ghosts, family, friends, or other actors and comedians, everyone supports the number one new comedy.