Giada De Laurentiis is the Least Genuine Food Network Host, According to Fans
From the way she pronounces Italian words to rumors that she doesn't eat her own food, Food Network fans have quite a bit to say about Giada De Laurentiis.
Food Network shows feature a plethora of world-renowned chefs and cooks. Guy Fieri, Bobby Flay, and Rachael Ray are just a few of the big names you'll find on Food Network.
All of these chefs have a loyal fan base, and most are well-liked (or at least, tolerated) by viewers. However, there is one Food Network chef that seems to have quite a few tendencies that annoy viewers. Giada De Laurentiis, Italian super-chef, has a way of really getting under people's skin.
From the way she pronounces Italian words to rumors that she doesn't eat her own food, Food Network fans have quite a bit to say about the talented chef. 
Who is Giada De Laurentiis?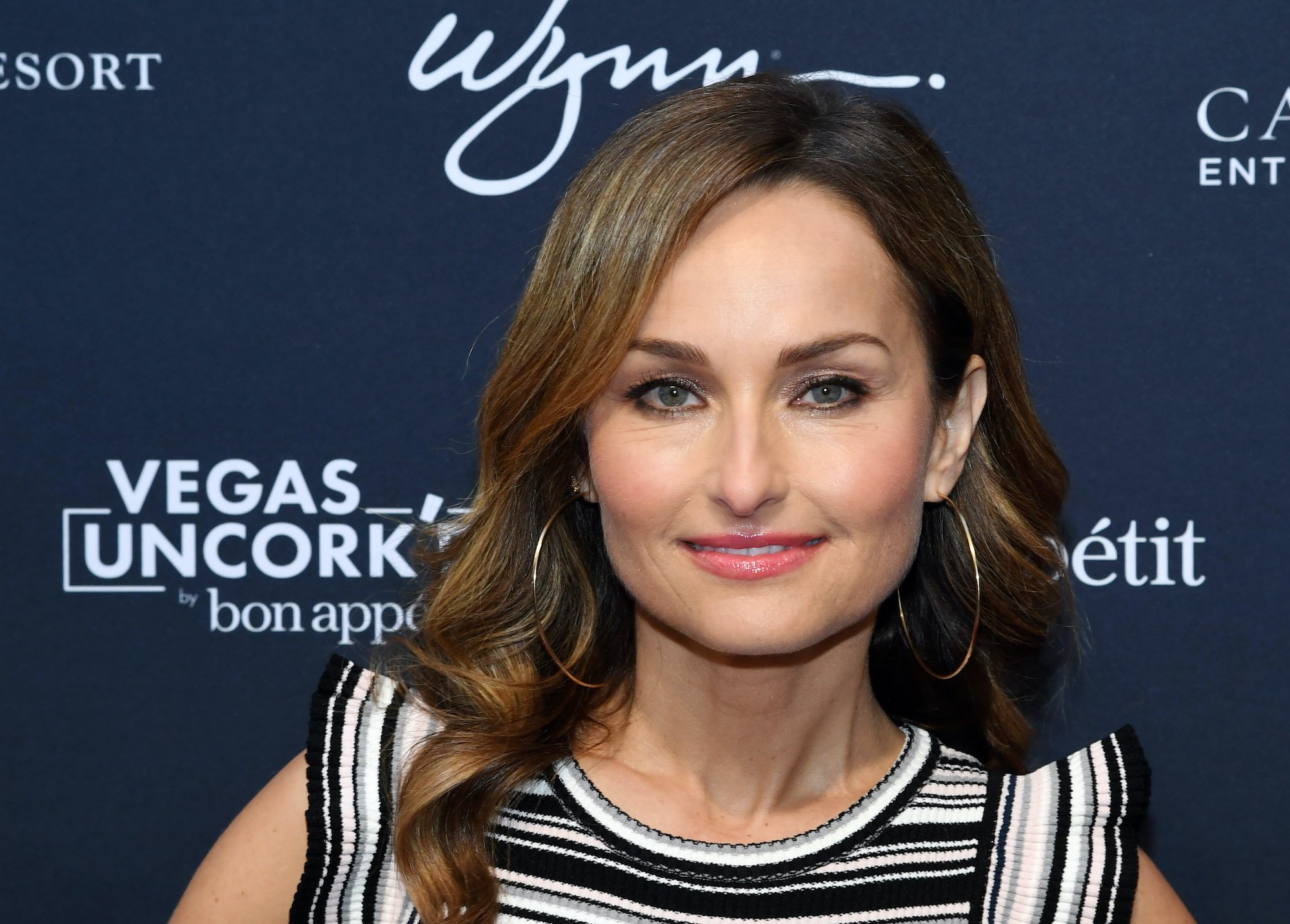 According to Food Network, Giada De Laurentiis is a celebrity chef with several series on Food Network. She is also the author of numerous cookbooks and owner of the Las Vegas restaurant, Giada. De Laurentiis was born and raised in Rome. She has a large family and was always surrounded by family members who loved to cook. It's not surprising that her cooking is heavily influenced by her Italian heritage. 
De Laurentiis graduated from the University of California with a degree in anthropology. She then moved to Paris to study culinary arts at Le Cordon Bleu. After moving back to the U.S., she continued her training at the Ritz-Carlton and Spago. She opened a catering company called GDL Foods before being discovered by Food Network. 
In 2003, De Laurentiis' first show, Everyday Italian, premiered on Food Network. The show focused on classic Italian dishes and creative new ways to prepare old favorites. De Laurentiis often invited her family members on the show to share their best-kept secrets and kitchen tips. 
Since then, the talented cook has won Emmy awards, created best-selling cookbooks, and opened her own restaurant. De Laurentiis has made friends with some of the biggest names in the culinary world, and become a correspondent on NBC's Today. She is involved with many notable causes, including Stand Up 2 Cancer and Alex's Lemonade Stand. 
What shows does she have on Food Network?
De Laurentiis began her career with Food Network with Everyday Italian in 2005. This show earned the chef an Emmy Award for Outstanding Lifestyle Host. After the success of her first series, De Laurentiis launched her primetime hit, Weekend Getaways in 2007. 
Weekend Getaways took viewers to over 100 destinations in (and around) the United States. De Laurentiis explored both well-known eateries and local favorites. Among the highlights were fresh fish on the beaches of Martha's Vineyard, mouthwatering ribs from the oldest barbecue joint in Texas, and a visit to world-renowned chef, Emeril, in New Orleans. 
In 2008, Giada at Home premiered on Food Network and it was an instant fan favorite. The show garnered several Emmy nominations for Outstanding Culinary Host. De Laurentiis invited viewers into her own kitchen, where she prepared simple recipes for a variety of occasions, from family dinners to birthday parties to backyard barbecues. Fans loved the warm and fuzzy, laid-back atmosphere of the show. 
Giada in Italy took the chef back to her roots. During her lengthy stay in Italy, De Laurentiis shared old family recipes with viewers, and they learned more about her cultural background. In Giada Entertains, the focus was on parties and events, and she shows fans how to host a fun event.
Winner Cake All is quite different from the rest of De Laurentiis' shows. The baking competition features four teams competing to create the most creative, tastiest cake displays. 
Why don't people like her? 
De Laurentiis may be incredibly talented when it comes to food, but some viewers think she needs to work on her people skills. In fact, quite a few on Reddit have crowned Giada the "fakest person on Food Network."
Her fake personality isn't the only reason she irks a lot of viewers, though. 
There are a few common complaints that Food Network viewers have about De Laurentiis. First on the list? Her super annoying habit of over-enunciating Italian words and phrases.
Page Six claims that the chef rarely eats the dishes she cooks. An inside source says when the chef does taste her cooking during a show, she will spit it in a bucket between takes. 
Some viewers feel like she is way too nit-picky about things getting dirty. I mean, everyone makes a mess when they cook, right? Whatever the reason, it seems that De Laurentiis isn't a favorite among the majority of Food Network viewers.