Giada De Laurentiis' Lemon Chicken Soup Is a 'Breeze to Whip up on a Weeknight', According to the Food Network Star
Cozy up with a bowl of soup on a cold winter day in a flash thanks to Giada De Laurentiis' Lemon Chicken Soup. The celebrity chef uses a store-bought ingredient to make the cooking process faster. What she's left with is homemade soup in less than 45 minutes.
Store-bought rotisserie chicken is a key ingredient in Giada De Laurentiis' Lemon Chicken Soup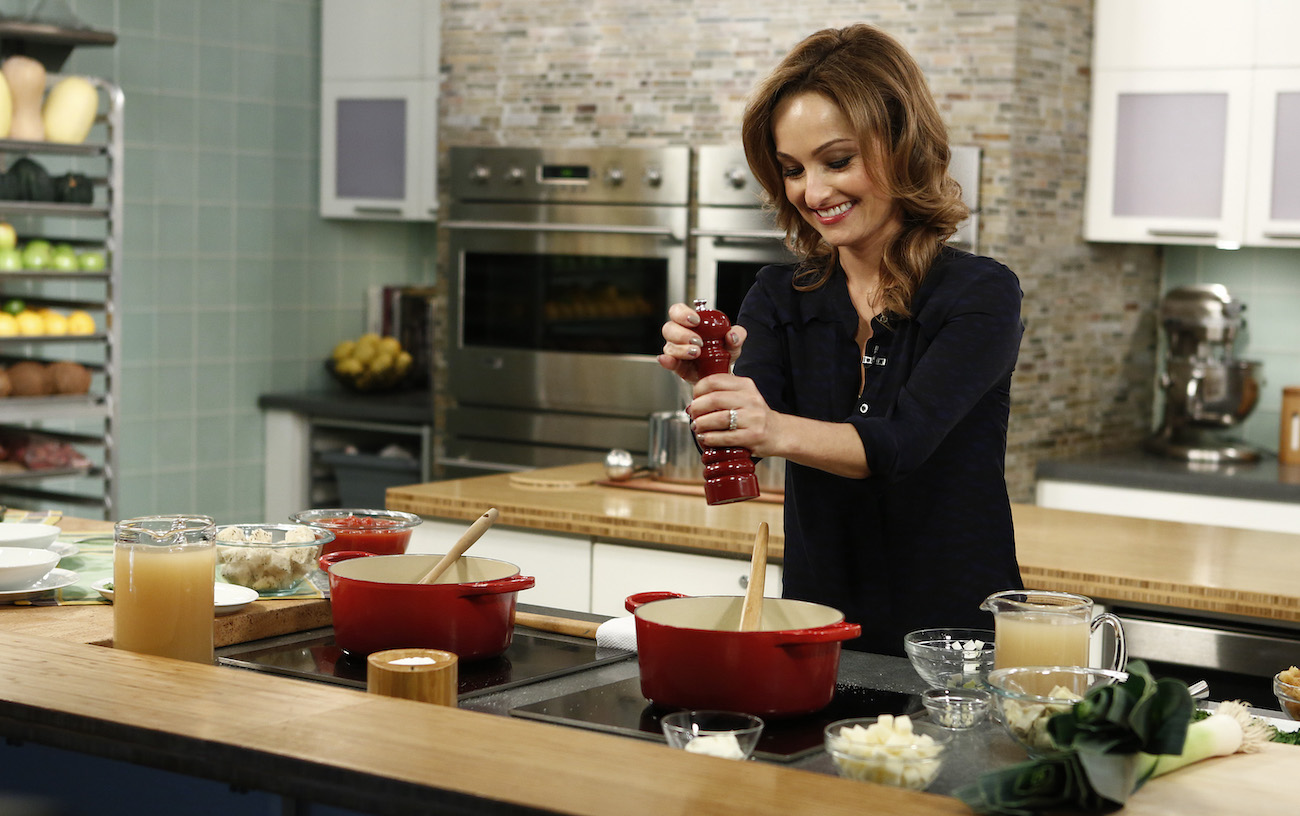 Forget about cooking chicken for the sole purpose of adding it to a batch of soup. De Laurentiis' Lemon Chicken Soup — formally known as Lemon Chicken Soup with Spaghetti — calls for a store-bought rotisserie chicken.
"This simple and healthy soup utilizes a store-bought rotisserie chicken, making it a breeze to whip up on a weeknight," the cookbook author said on Giadzy. 
Spend about 15 minutes prepping the soup, according to De Laurentiis' recipe instructions on Food Network. Then let it cook on the stove for half an hour.  After less than 45 minutes total De Laurentiis' Lemon Chicken Soup is ready.
The Food Network star adds special ingredients to Lemon Chicken Soup for more flavor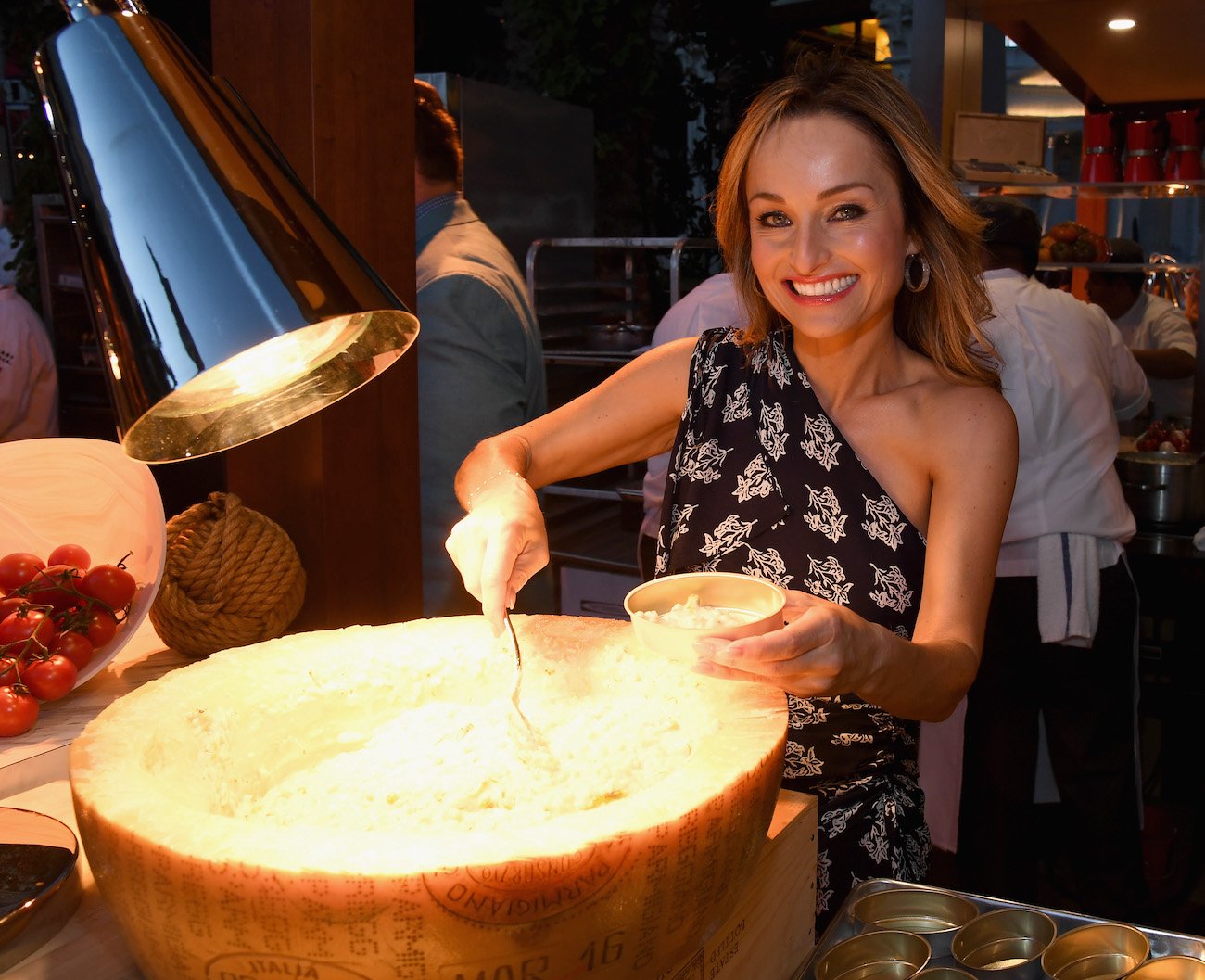 As the name suggests, De Laurentiis' Lemon Chicken Soup includes lemon, one of the ingredients the Le Cordon Bleu-trained chef uses to give it a boost of flavor. While even she admits it's not usually found in the dish the 51-year-old loves to include it. 
"Now I know that traditionally you obviously don't put lemon juice in chicken soup but, I'm telling you, this is really good," she said on Giada at Home.
Other special ingredients in De Laurentiis' Lemon Chicken Soup include a classic soup ingredient, bay leaf, and a staple in Italian cooking. "I really do think that this is special," the Food Network star said as she added a bay leaf. It "kind of adds that warmth to the chicken soup."
Next, a Parmesan cheese rind. "I have extra rinds just sitting in my fridge. And what I like to do with them — this is a great way to use these leftovers — is to toss it into the broth," De Laurentiis said.
"It slowly starts to soften in there and melt into the soup which gives it unbelievable flavor," she added. "And the rind is not plastic or anything. It's all-natural so it can melt in there and it's good for you and it's all good."
Reviewers love De Laurentiis' soup recipe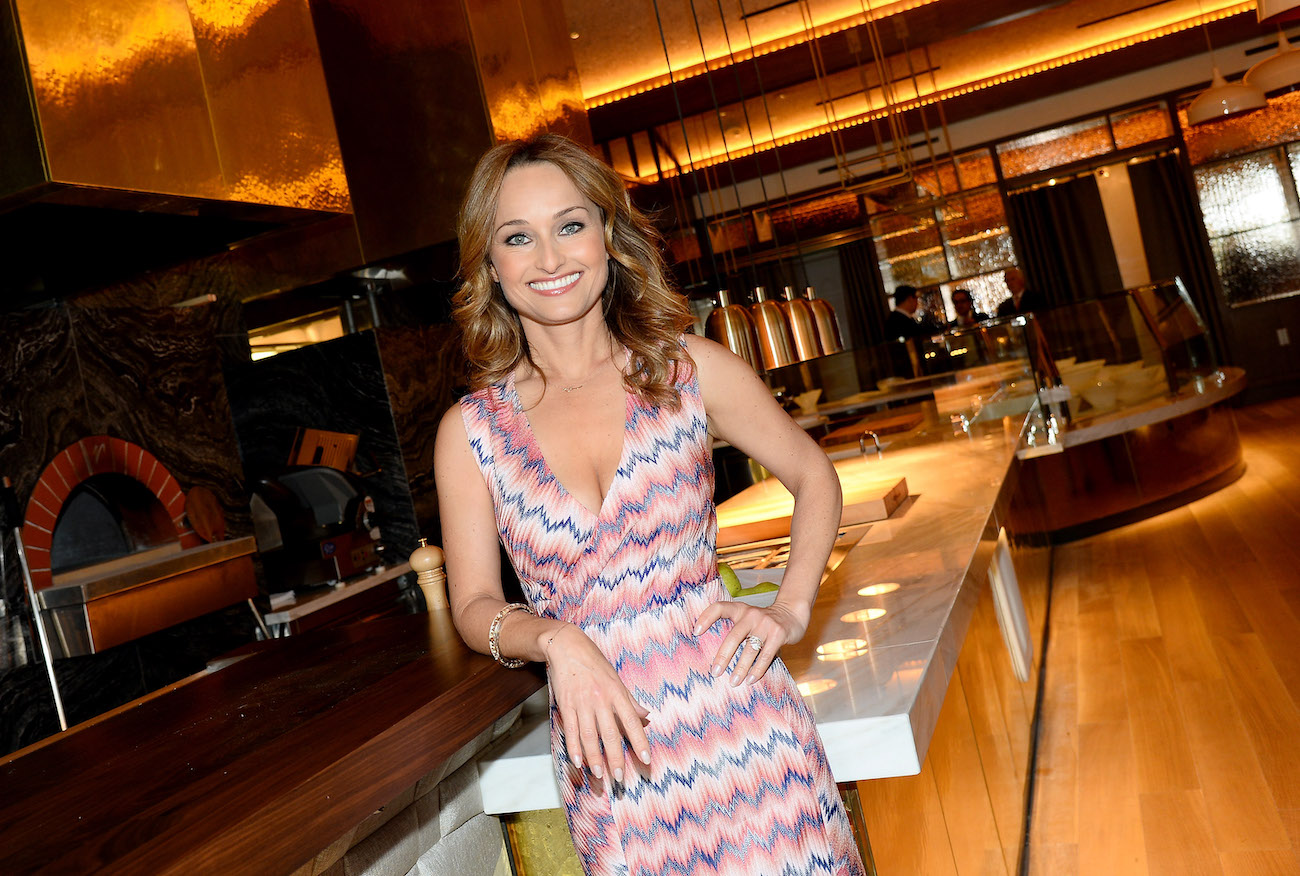 At the time of writing, De Laurentiis' Lemon Chicken Soup is a 4.5-star recipe that's been reviewed nearly 250 times on Food Network's website. Those stats don't make it one of her most popular recipes on Food Network but reviewers love it.
While some described the soup as too lemony, most enjoyed the addition. One reviewer said it brought "a bright layer of flavor." Another commented the lemon added a "whole new dimension to chicken noodle soup" while another claimed it "makes all the difference."
Other reviewers were won over by how the soup is simple to make yet full of flavor. "The surprising easiness of this recipe belies its flavor," a reviewer said. "The lemony broth is balanced out with the flavor of the rotisserie chicken, bay leaves, and parmesan rind."
"It never disappoints. It's light enough you can have it in the warmer weather as a lighter dinner but hearty enough that it does the trick in winter, too," another added.
RELATED: Giada De Laurentiis Calls Her '1 Pot Wonder' Pasta Recipe 'Quick and Super Easy'