Giada De Laurentiis Shared the Perfect Summer Pasta Recipe For All Those Tomatoes
It's getting to be the time of year when people have more tomatoes than they know what to do with. Not everyone has time to can their garden's bounty and making pasta sauce is rewarding yet time-consuming.
Food Network chef Giada De Laurentiis has a delicious solution for everyone facing the too-many-tomatoes dilemma. Her Marinated Cherry Tomato Pasta is the ultimate meal for those lazy summer nights because it's quick, simple, and relies on fresh produce. No wonder Today show host Katie Couric called this De Laurentiis's recipe her "favorite."
Giada De Laurentiis's recipe requires minimal cooking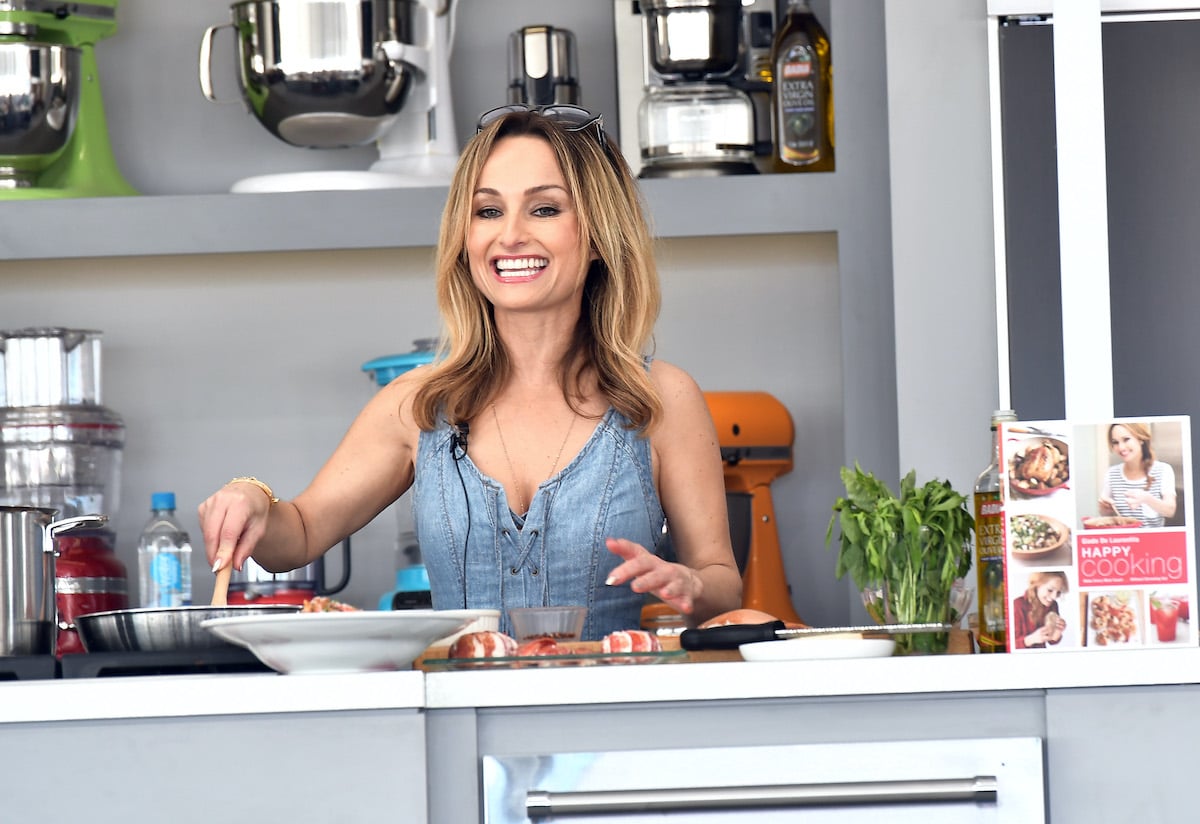 Most home chefs don't love being stuck in front of a hot stove for hours, especially on the hottest days of the year. That's why this pasta recipe is absolutely perfect even for the busiest schedules. The only cooking required for this dish is boiling noodles. All the rest of the ingredients come together beautifully with minimal prep work.
And the Marinated Cherry Tomato Pasta recipe uses what's in season, so it's perfectly flavorful and inexpensive, too. Use tomatoes from your or your neighbors garden for the freshest taste or use this recipe as an excuse to hit up the local farmer's market.
The Food Network star says leftovers are just as good
Why feed the household for one day when you can satisfy hungry bellies for multiple meals? In her social media post, De Laurentiis also said the pasta tastes just as delicious reheated later in the week.
"Hardly any cooking, fresh ingredients and vibrant flavor. The cherry tomatoes marinate with olive oil, lemon, shallots, garlic and pepper flakes for hours until the flavors marry together. Tossed with fresh basil, shaved Parmesan and your favorite pasta, it's such a bright and delicious way to eat pasta in the summer," De Laurentiis wrote in the Instagram caption.
She also wrote that the dish is, "just as delicious on days 2 and 3 after hanging out in the fridge."
Instagram fans love the Marinated Cherry Tomato Pasta
The dish got lots of love from De Laurentiis's recipe fans, including at least one famous follower. Couric wrote, "My fave!!" with so many emojis expressing her excitement. Other commenters were equally enamored.
"This is a summertime staple in our house! We plant grape tomatoes specifically for this recipe. I've never made anything before that my family has requested so often," one follower wrote. "It's fine with store-bought tomatoes, but the home-grown ones are oh-so good! I'd give this recipe 10 stars if I could!"
To bring the dish together, De Laurentiis combines halved cherry tomatoes, extra virgin olive oil, thinly-sliced shallots, minced garlic cloves, lemon zest, and juice, plus a pinch of salt and red pepper flakes. Then she prepares the pasta al dente and mixes everything together to sit for a few hours. When it comes time to serve, the Food Network chef tops the whole dish with fresh basil and shaved parmesan.
It's sometimes the simplest recipes that make the biggest impact, which DeLaurentiis proved yet again.