Are Giannina And Damian From 'Love Is Blind' Still Together?
If viewers learned one thing from Love is Blind (besides the word "shiesty,") it's that love isn't easy. Still, some couples from this experiment were willing to take the plunge and get engaged without ever seeing each other. Are Giannina and Damian from this Netflix's original series still together? Here's what we know about these love birds.
This article contains spoilers from the first season of Love is Blind. Read at your own risk!
Giannina and Damian were two participants on the Netflix original series 'Love is Blind'
Thanks to Netflix's latest reality series, viewers saw that sometimes, love really is blind. This social experience put their theory to the test, asking participants to go on actual blind dates. Some dates went better than others, and contestants Giannina and Damian ended the experience with their engagement. 
Viewers then saw what life was like for this couple outside of isolation. After living together, there were a few issues that sprung up between the two of them. Still, they loved each other enough to walk down the aisle. Giannina even said, "I do."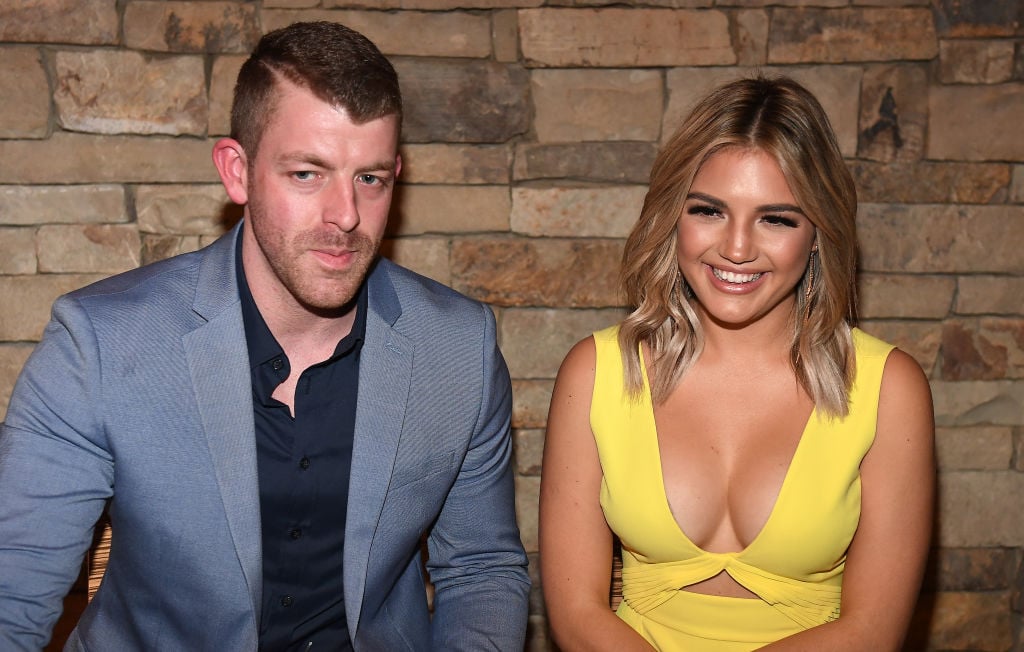 Things didn't leave off on a good note during the 'Love is Blind' finale
The last episode of Love is Blind featured the weddings of a few contestants. For Giannina and Damian, it was the moment of truth. They walked down the aisle and even though Giannina said I do, Damian decided to call the wedding off. Of course, Giannina ran out of the room and although they sat down to talk later, they didn't exactly leave the relationship on good terms. 
Still, things are looking up for this couple. When Netflix brought back the cast months later for their reunion episode, Giannina and Damian confirmed that they are, in fact, still together. They came back together to talk through the wedding day. 
"We had so much unfinished business. I wanted to leave on a good note. I felt like I needed to hear more of his side of the story, I was so wrapped up in my own experience. I wanted to be considerate of his feelings," Giannina said, according to Oprah Magazine. "He was always so sweet to me."
Giannina and Damian from Netflix's 'Love is Blind' are back together
This couple is officially back together and although they may not be engaged, as they explained during the reunion, they still have strong feelings for each other. (They even have a safe word for when arguments get too heated, according to Oprah Magazine.)
Will Giannina and Damian get married again? This time, the couple is taking things slow. Or at least slower than on Netflix's reality series.
"We're exploring and finding out everything life has to offer before we go down that road again. I know this. We do love each other, and she's an incredible woman. I think with more time I definitely see it being a possibility—depending on if she wants to go through that again," Damian said during his interview with Oprah Magazine, laughing.
Episodes of Love is Blind are available for streaming on Netflix.