Giannina Gibelli Swears She Went on 'Love Is Blind' for Love, Not Fame
Love Is Blind is everyone's latest Netflix addiction. The show follows couples as they get engaged without ever seeing one another. Once someone proposes, and their partner says "yes," the big reveal takes place. Then, the couples have about a month of being together to decide if they want to get married in front of their friends and family.
Giannina Gibelli, one of the show's stars, says she went on Love Is Blind because she'd given up hope on finding a man in Atlanta.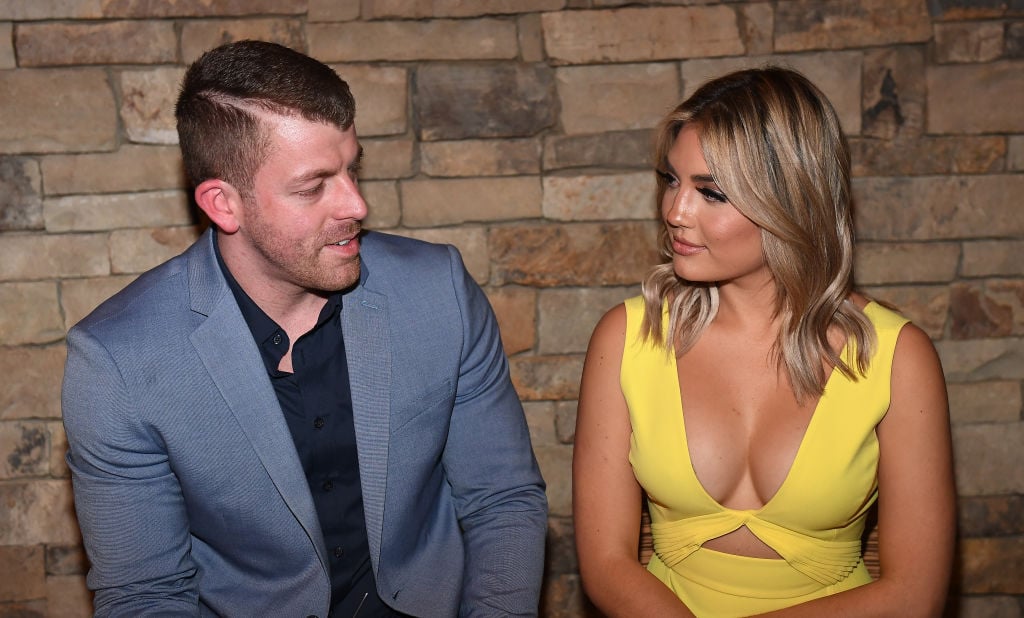 On a recent episode of "Love In Sight," a podcast about Love Is Blind, Giannina explained that someone from casting had reached our to her via Instagram. At the time, she only had about 1,000 followers. Today, she has 1.3 million.
On a reality dating show that's been around for quite a while, The Bachelor, participating "for the wrong reasons" is a phrase that gets tossed around a lot. The show's leads are always concerned that their contestants signed up to go on the "journey" in search of Instagram fame rather than true love.
Giannina Gibelli went on 'Love Is Blind' 'for the right reasons'
When Giannina was interviewed on "Love In Sight," she was asked if part of the reason she went on the show was to pursue internet fame. The "soulpreneur" said that wasn't a part of her calculation at all. In fact, she thought there was a good chance hardly anyone would watch the show.
"We had no idea that it was ever [going to be this popular]. Nothing. It's the first of its kind. So we didn't have a franchise to look back at and say, 'Oh this is how we should act,' or, 'This is what we should say or do,' and 'I'm gonna become this person.' I was just going on it because it felt like it was something fun," she said.
Additionally, Giannina says she went on the show as a means of self-exploration.
"When I agreed to do it, again, I didn't think I was gonna get cast, I was just being honest and raw and saying whatever came to my mind. I really looked at it as a way of finding someone but I've always been this intuitive person where if you're gonna receive love you have to learn how to accept it and to love yourself. So it was either gonna be a journey for myself in order for me to find that person that is gonna be on that same vibe with me," she said.
G continued: "So it was very much, I'm going to meet this person, or maybe I'll find myself in this journey. But it was more of this self-exploration that I looked at it, and it happened to be on Netflix. I know how many shows go on Netflix. So it was like, OK this could be at the bottom of the barrel and that's OK, too. There's no way that I thought that it was gonna hit number one."
Giannina had an open mind and open heart when she went on 'Love Is Blind'
The reality star went on Love Is Blind to see what happens. She was hoping for a love connection but, either way, she was prepared to learn something about herself.
"If it happens for me it happens and that's great. But if I don't then I opened up my heart and that's great, too. Maybe I'll find someone else because of this. For me, it's like you have your own path and whatever comes to you, you have to just embrace it," she said.
Read more: Colton Underwood's Mom Is 'Grateful' She Wasn't Invited to Her Son's 'Bachelor' Finale after Watching Barb on Peter Weber's