The Gift Stevie Nicks Loves, Unless It Comes From a Boyfriend
In the years since joining Fleetwood Mac, Stevie Nicks picked up an army of fans and dated more than one musician. In this time, she received gifts from both her boyfriends and her fans. She shared that one type of gift from a boyfriend frustrated her. When she got the same thing from a fan, though, she cherished the gift. Nicks explained why she had these differing opinions.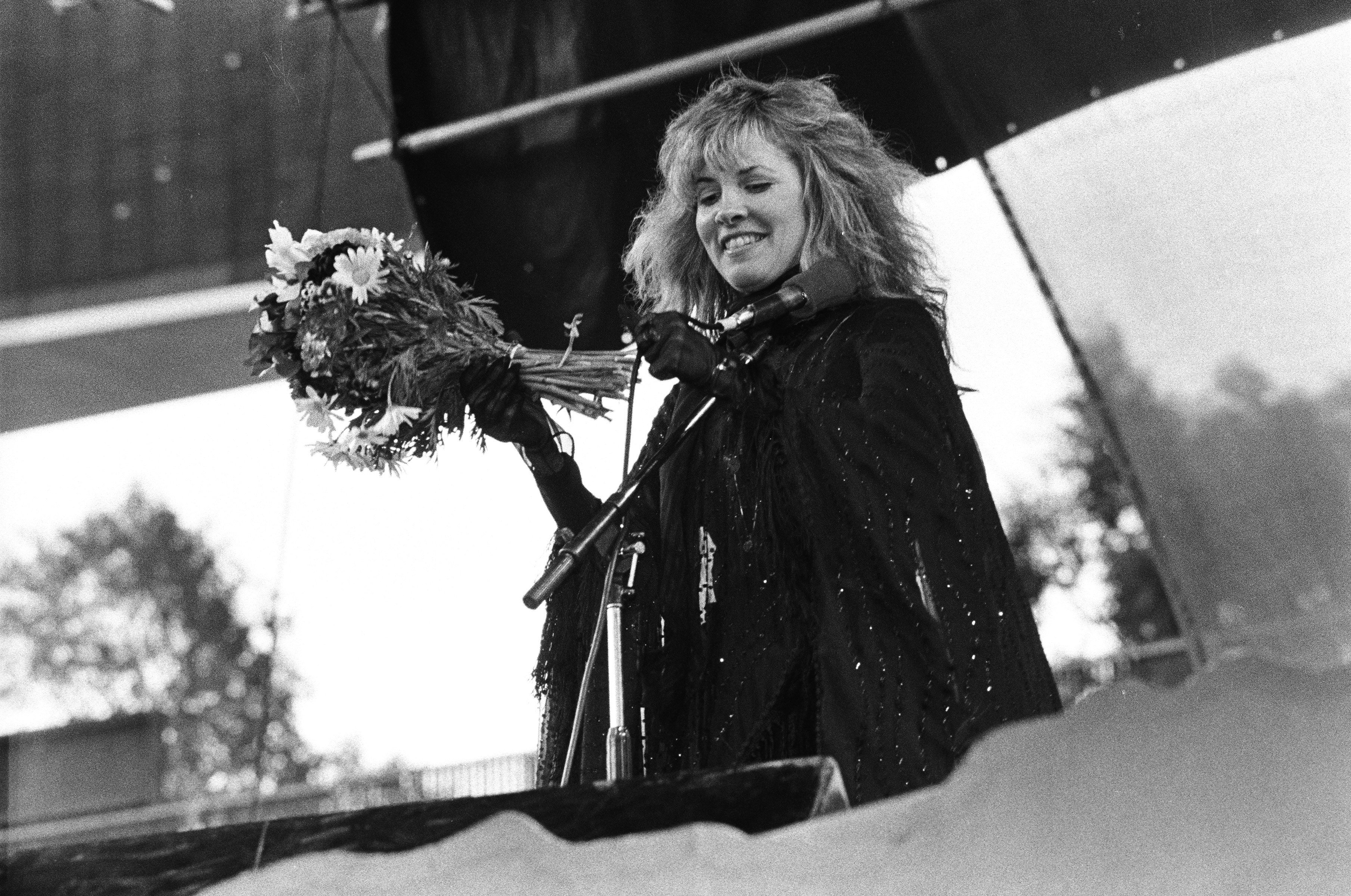 Stevie Nicks didn't like it when her boyfriends got her flowers
Many of Nicks' boyfriends were involved in the music industry. In the song "One More Big Time Rock and Roll Star," Nicks wrote about dating a musician. She included a part about a partner who sends flowers instead of being there in person.
"It's such a rock-star thing to send flowers," she told the Boston Globe in 1998. "It's sick to send a $150 arrangement of flowers and think that that's going to make it OK."
She said it was better to avoid these kinds of relationships.
"Nobody needs one of those," she said. "They are a pain."
Stevie Nicks keeps the flowers that fans give her
Though flowers went against Nicks' idea of an acceptable gift when they were coming from a boyfriend, she liked them when they came from fans. While she donates many fan gifts to charity, she always keeps flowers. She uses them as a way to brighten life on tour for her crew.
"On the last tour I took all the flowers and dried them and made incredible potpourri and made little velvet bags and filled them with the petals for the crew," she told Rolling Stone. "We gave them this fabulous little magic bag at the end of the tour. The crew are such guy guys, but they're so precious. They seem to love the little bit of a feminine touch that going on the road with me gives them."
There's one type of fan tribute that Stevie Nicks doesn't like
For the most part, Nicks appreciates the gifts and tributes from her fans. There is one type of fan behavior that upsets her, though.
"I came out of the stage door and a girl was crying hysterically," Nicks said, per the book Gold Dust Woman: The Biography of Stevie Nicks by Stephen Davis. "I can never walk away from someone in tears, so I asked what was wrong. She said, 'Will you sign my arm?' So I did. The next night she was back with her arm tattooed with my name!"
The fan's friend later asked for a signature so she could get it tattooed.
"So I told her, 'I'm not touching your arm. Don't put that on me. I'll sue! That's pain. I'm not here to bring pain. I'm here to bring you out of pain. It's not funny — it's stupid.' It bummed me out. I felt like I'd come out the wrong door."
Any other fans should know that Nicks would much rather have a bouquet of flowers than a tribute tattoo.
RELATED: Inside Stevie Nicks' 'Commune' Living Situation in Arizona