Gigi Hadid and Bella Hadid Deal With Online Hate By Spending Time at This 1 Relaxing Place
Being a celebrity is not always easy. While Gigi Hadid and Bella Hadid are top models with lots of adoring fans, they have also been subjected to negativity online. It can be difficult to escape such an environment when social media is everywhere nowadays, but the Hadid sisters have a place they retreat to in order to remember what is important in life.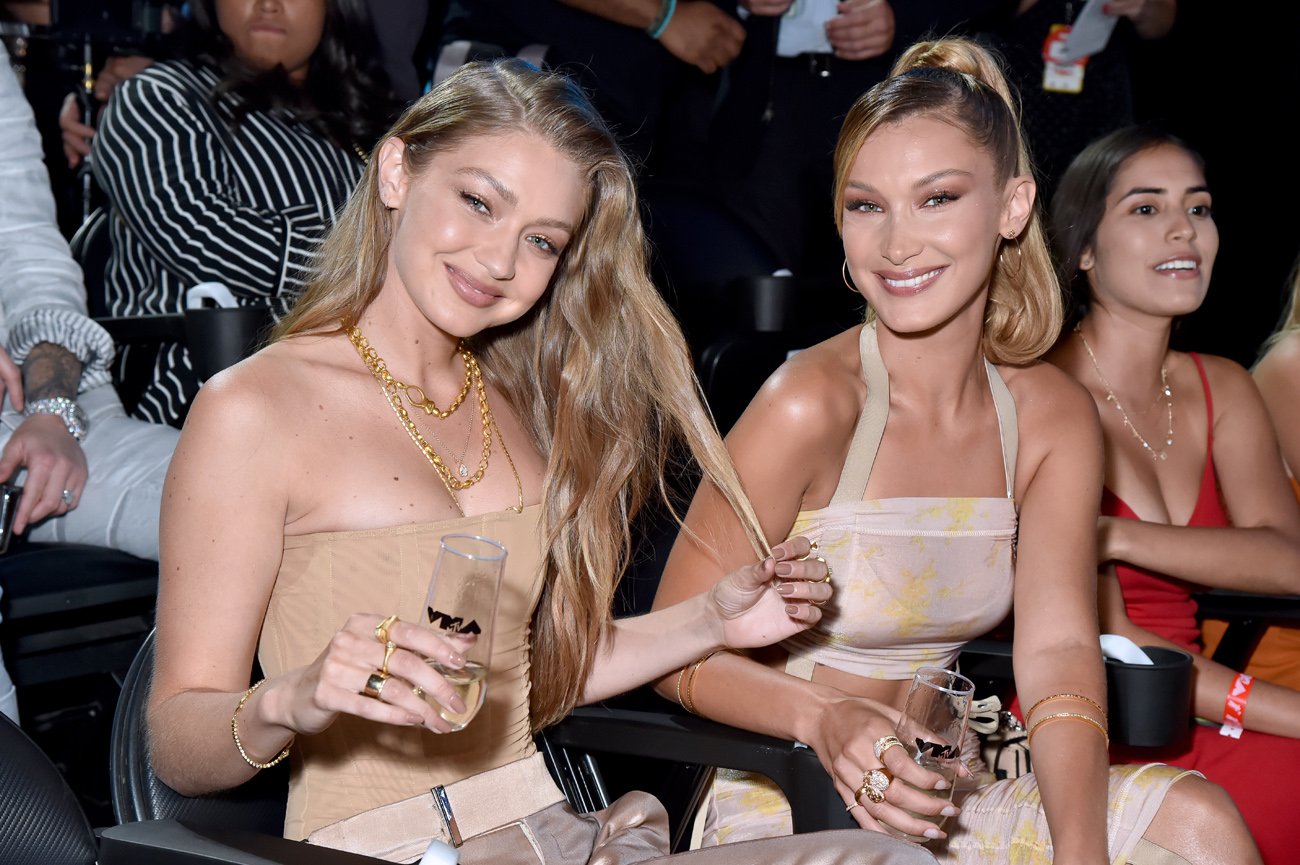 How did Gigi Hadid and Bella Hadid become famous?
Gigi and Bella's mother is former model Yolanda Hadid. When they were in their teens, Yolanda was a cast member on The Real Housewives of Beverly Hills, and the sisters appeared on the show occasionally.
Gigi and Bella did some modeling work when they were kids, but it wasn't until they turned 18 that they began taking on more prominent jobs in the industry. In the mid-2010s, the sisters became popular models. They walked runways for designers like Diane Von Furstenberg, Tommy Hilfiger, and Chanel. Gigi and Bella also landed covers for magazines such as Vogue, Elle, and Allure.
Gigi and Bella have become extremely high earners in the modeling world. According to Celebrity Net Worth, Gigi has a net worth of $29 million, while Bella has a net worth of $25 million.
Gigi Hadid and Bella Hadid go to a farm to get away from the criticism they receive
RELATED: Mohamed Hadid Points Out Differences Between His Family and the Kardashians—'I Don't Use My Kids to Enhance My Career'
Like many celebrities, Gigi and Bella have received negative comments online, including blatant hate. When things get too hard for the sisters, Yolanda often takes her daughters to their family farm for a relaxing time in nature.
"When the kids are upset, I take them back to the farm, connect them to the earth and remind them of who they are," she told Harper's Bazaar in 2018. "When I see them riding horses and working on the vegetable patches, that's who they are and people don't know that person. You have to put a barrier up so that they can't penetrate through."
Yolanda Hadid also taught her daughters to stay humble
RELATED: Is Dua Lipa's Boyfriend, Anwar Hadid, Related to Gigi and Bella?
In addition to teaching her kids a productive way of dealing with hate comments, she has also taught them the importance of staying humble, especially in the fashion industry.
In a recent interview, Gigi shared, "She always used to say, 'There are a lot of pretty girls, and if you're not the nicest and most hardworking, there's going to be someone prettier, nicer, and more hardworking.'"
When Gigi and Bella were growing up, their family had wealth and connections to Hollywood. However, Yolanda also made sure her kids did not get too caught up in the negativity of it all.
Yolanda explained, "They never owned a piece of designer clothing. Gigi got her first Chanel bag when she turned 18, and so did Bella."
Additionally, she revealed that she encouraged her daughters to play sports instead of focusing on their looks.
"They were both riding horses every day—their weekends were spent at the horse shows," Yolanda said. "They got up at 4 or 5 in the morning, and it was a very disciplined life… Especially being born into this kind of lifestyle, I think it's very important to keep them grounded and humble."