Gigi Hadid Teases Having More Kids with Zayn Malik
It wasn't too long ago that Gigi Hadid and Zayn Malik welcomed their baby girl, Khai Hadid Malik, into the world. While the model and the musician certainly have enough money and resources to hire help with raising their daughter, they seem content in bringing up their daughter by themselves with the occasional help of family. But how is the new mom adjusting to motherhood and can she see herself adding to her family anytime soon?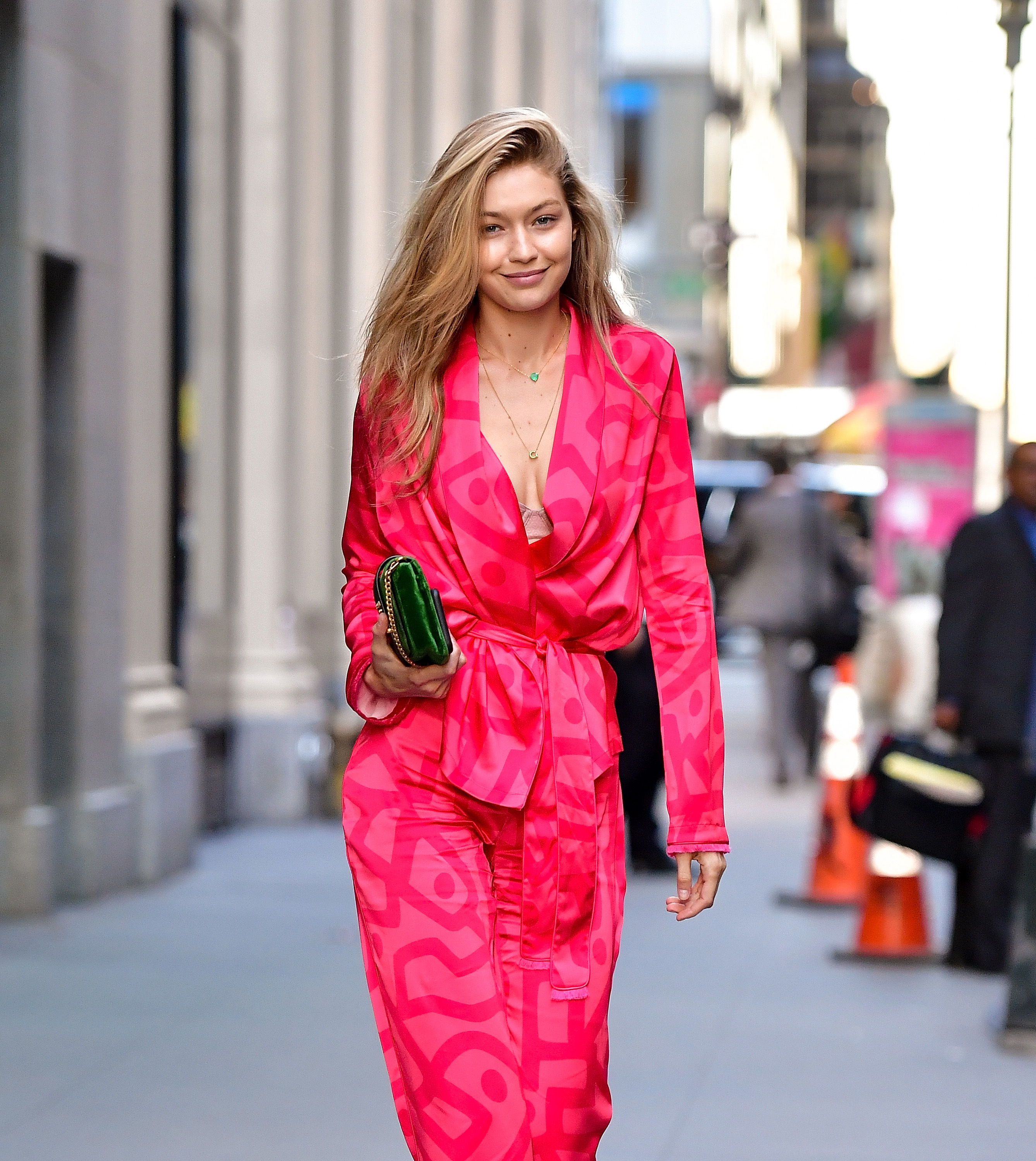 If Hadid's Instagram is to be believed she seems to be enjoying her newfound role as a mom. Like any mother to a new baby, she has expressed that she's had many sleepless nights, but she has also shared that both she and Zayn are in love with Khai. Though pregnancy and motherhood have certainly impacted her career in some ways, Hadid is still receiving plenty of modeling opportunities. One of the biggest is her very first solo cover of Vogue magazine.
Gigi Hadid celebrates her first solo Vogue cover
"Who would have thought I'd be feeding my baby girl her morning bottle as we share my first @voguemagazine solo cover ?!" Hadid wrote in the caption after sharing her Vogue cover on Instagram."🥺 I am emotional and honored to take my first professional step, in this new chapter of womanhood, with this dream come true! Khai is now rockin' in her Nemo bouncer so I can type this, and I'm reflecting on all the people, memories, flights & fittings, early mornings, late nights, laughs & tears, mishaps & miracles that have made up my almost-decade in fashion."
Hadid continued on to give thanks to everyone who has helped make her modeling career what it is, specifically singling out Anna Wintour, who is the Editor-in-Chief at Vogue. "Anna, I am so grateful for this moment," Hadid gushed. "I dedicate it to everyone who has lent me their time and talent in any way over the years, and I also dedicate it to all the moms who haven't brushed their hair."
The model gives details on the birth of her baby, Khai
In addition to the photoshoot, Hadid also did an interview for Vogue. In it, she discussed how she was adjusting to motherhood and even gave some pretty candid details about Khai's birth story. She shared that Zayn had a challenging time watching the epidural-free delivery process because he struggled to witness her in so much pain. In fact, the "Dusk Till Dawn" singer likened the experience to a documentary they'd watched about lions, which showed male lions pacing outside a cave while the lioness delivers cubs.
"Z was like, 'That's how I felt! You feel so helpless to see the person you love in pain,'" Hadid recalled in her interview with Vogue. The model also alluded to the fact that though she and Zayn want more children one day. However, after the birth of their first baby, they're keen on waiting a while before adding to their family.
Hadid teases having more kids with her boyfriend, Zayn Malik
"I know my mom and Zayn and Bella were proud of me, but at certain points I saw each of them in terror," the young model recalled. "Afterward, Z and I looked at each other and were like, We can have some time before we do that again." Only time will tell how much time Hadid will take before she chooses to add to her family. But, for now, she and her partner seem more than happy with Khai.