Gigi Hadid's Dad Claims She's Self-Made; Critics Argue; 'They Literally Bought Gigi & Bella a Career'
Fans and critics of models Gigi Hadid and Bella Hadid are in the midst of a fiery debate after their dad claimed his oldest daughter is self-made
It's no secret that Gigi Hadid is well-known in the fashion world. She and her sister, Bella Hadid, have followed in their mother's footsteps and become highly successful models. The pair have walked countless runways, graced numerous magazine covers, and been the faces of multiple brands and ad campaigns. Though the sisters were born into wealth, they have also accrued impressive net worths thanks to their careers and are multi-millionaires.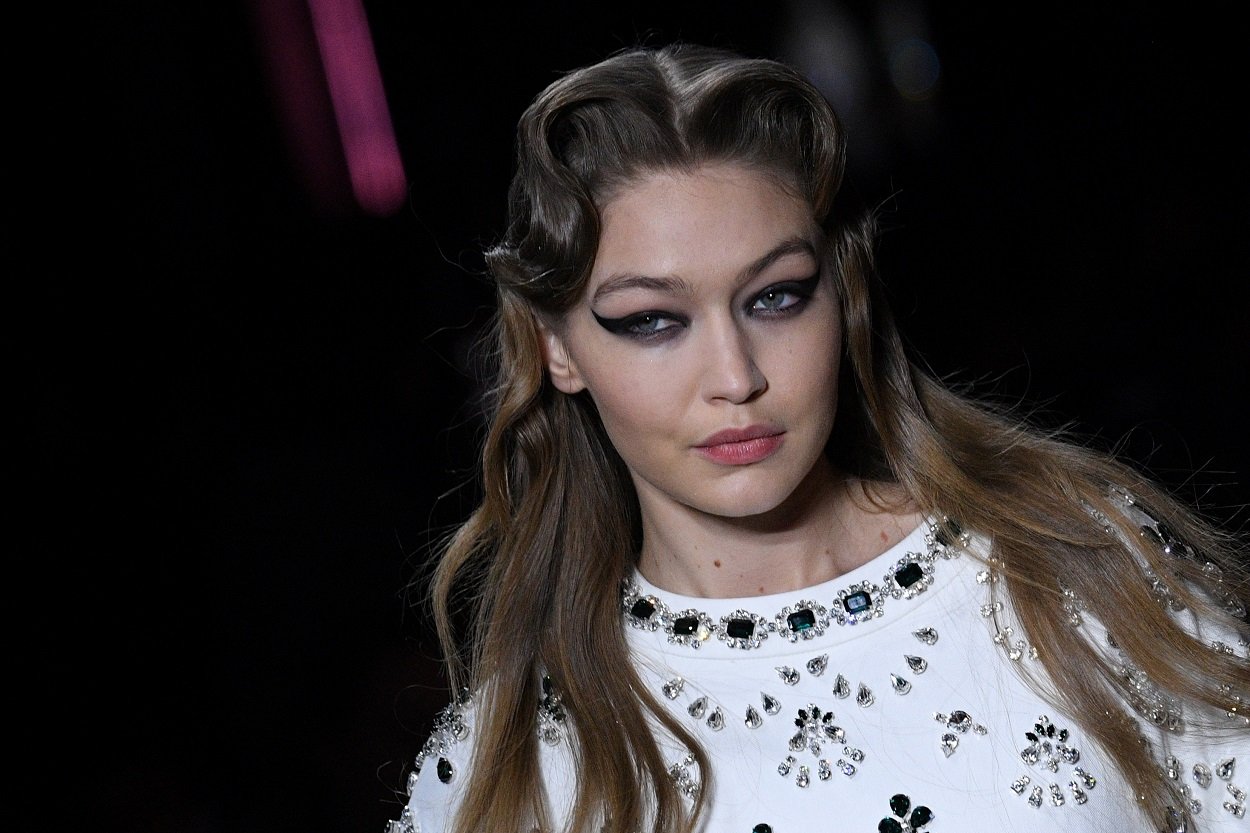 It's fair to say that Gigi and her sister are hard workers. However, their father, Mohamed Hadid, recently rubbed some people the wrong way when he created a post for his eldest daughter in celebration of her 26th birthday. Sharing a photo of Gigi on Instagram, he also created a list of facts that fans may not know about the young mom. However, his first claim is being heavily debated.
Gigi Hadid's dad says the model never accepted any money from her parents
"What the 20 things that you did not know about Gigi Hadid?" Mohamed penned. "1. Self Made… never took a single Dollar from her parents," he declared. Naturally, the statement that Gigi was self-made rubbed some folks the wrong way. Many argued that since the model was born into money and privilege, nepotism has allowed her to achieve her success, whether or not she took money from her parents.
"Self-made?? Born privileged more like it," one person commented on the post. "Yeah, Yolanda def helped Gigi and Bella get into the industry…" another person responded in agreement. Others added that if Yolanda didn't have industry connections from her days as a model, neither Bella nor Gigi would have been signed to an agency in the first place.
Critics on Instagram refute the claim that the young mom is self-made
"Self-made?" one person shared. "Her mom's a model which is the only reason she got signed as well as Bella and you're a rich developer who built mansions all over BH and Bel Air… she was born into money, sis" one person wrote about Gigi.
"They literally bought Gigi and Bella a model career," yet another person penned. "Look at them at the beginning of their careers. They would have never got any job if it wouldn't be their parents. Especially their walks have been extremely horrible. Other less rich spoiled models would've never had the opportunity. They never worked hard for anything. Their whole career is bought."
Gigi Hadid and her sister, Bella Hadid, have both benefited from nepotism
Of course, some of Gigi's fans were quick to defend the model. They declared that she had always been a hard worker and without a strong work ethic, her career would've flopped. While that may be true, it seems a bit naive to think that Gigi and Bella would be where they were today without their parents' fame, wealth, and influence.