Gigi Hadid Previously Said Zayn Malik Often Sided With Yolanda Hadid During Family Arguments
In 2020, Gigi Hadid and Zayn Malik welcomed a child together. Recently, however, their relationship has been making headlines after Malik reportedly struck Gigi's mother, Yolanda Hadid.
It is an unexpected turn of events, especially after Gigi shared in a previous interview that Malik often sided with Yolanda during family debates.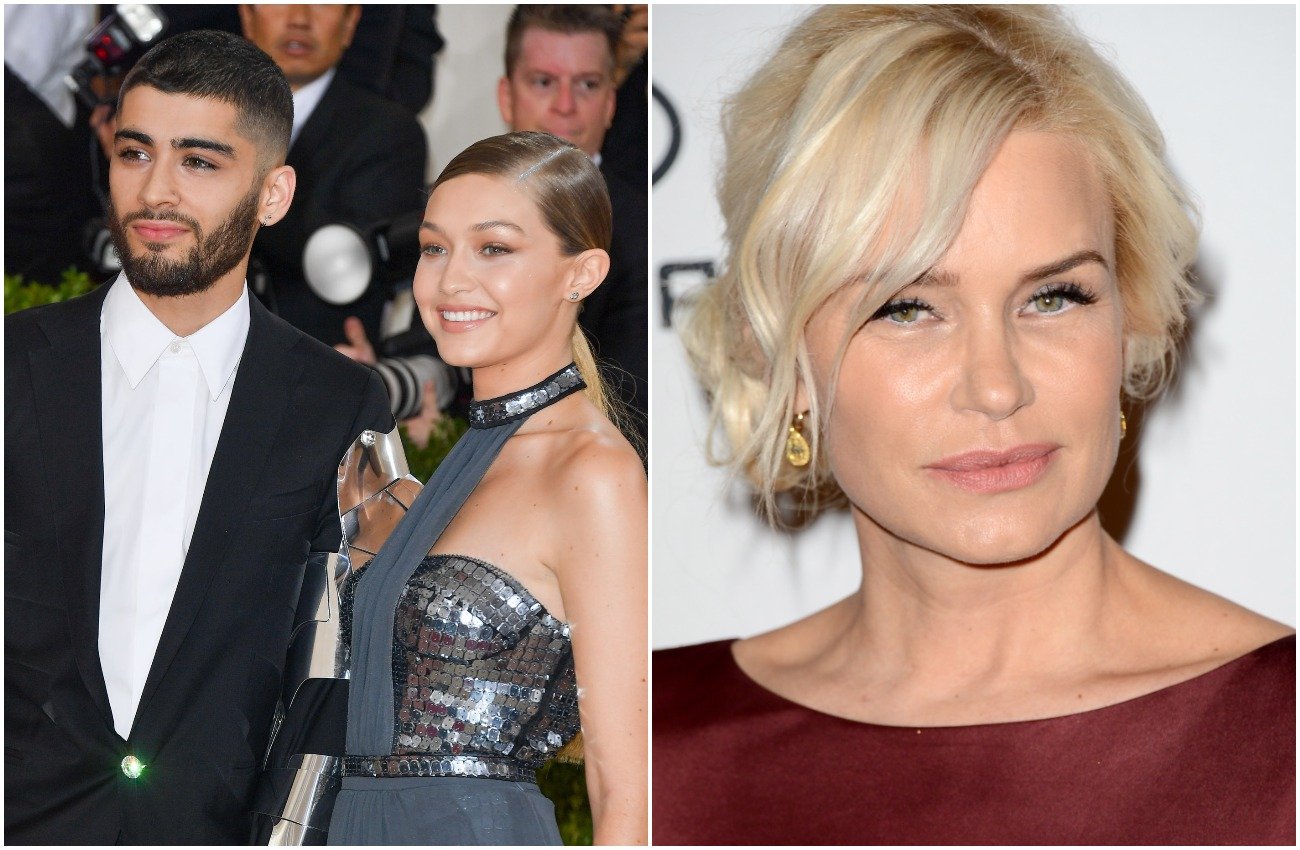 Zayn Malik got into a fight with Yolanda Hadid
According to Billboard, on Oct. 27, Malik pleaded "no contest" to four counts of harassment against Yolanda. Malik will serve 360 days of probation and complete anger management and domestic violence programs.
The outlet also shared details from the police report. Allegedly, in an altercation with Yolanda, Malik "grabbed [Yolanda] and shoved her into a dresser, causing mental anguish and physical pain." He also reportedly told Gigi to "strap on some f***ing balls and defend your partner against your f***ing mother in my house."
Additionally, the report states that Malik called Yolanda a "f***ing Dutch slut" and told her to "stay away from [my] f***ing daughter."
However, Malik also told TMZ, "I adamantly deny striking Yolanda Hadid and for the sake of my daughter I decline to give any further details and I hope that Yolanda will reconsider her false allegations and move towards healing these family issues in private."
On Oct. 28, Malik took to Twitter to release a statement about the situation. He wrote, "As you all know I am a private person and I very much want to create a safe and private space for my daughter to grow up in. A place where private family matters aren't thrown on the world stage for all to poke and pick apart."
Malik added, "In an effort to protect that space for her I agreed to not contest claims arising from an argument I had with a family member of my partner's who entered our home while my partner was away several weeks ago."
Nevertheless, he shared that he is "hopeful" that "healing" can take place.
Gigi Hadid previous said Zayn Malik often sided with Yolanda Hadid
In an interview with Harper's Bazaar in July 2021, Gigi talked about Malik's role in the Hadids' family gatherings. Apparently, he often sided with Yolanda when things got heated.
"At first he was like, 'How do I get a word in edgewise?'" Gigi said. "But now he is very comfortable. He speaks his mind. When he's in the middle of a family thing and everyone's like, 'Zayn, whose side are you on?' he's charming. He's usually on my mom's side," she adds. "So he's smart in that sense."
Gigi Hadid and Zayn Malik have broken up
Gigi and Malik started dating in 2015, and they had an on-and-off relationship before welcoming their daughter, Khai, in 2020.
However, Gigi and Malik have broken up recently. A source told Us Weekly that "Gigi and Zayn had a very destructive relationship when they were together romantically." However, the insider added, "Gigi stands by Zayn's ability to coparent well."