Gigi Hadid Shares First Full-Length Photo of Herself Since Pregnancy Reveal and Fans Have Questions
It's official! Gigi Hadid is going to be a mom and just recently gave a glimpse of her tiny baby bump on Instagram. While some fans were quick to congratulate the supermodel on this exciting milestone, others had a hard time believing that she's actually carrying a child.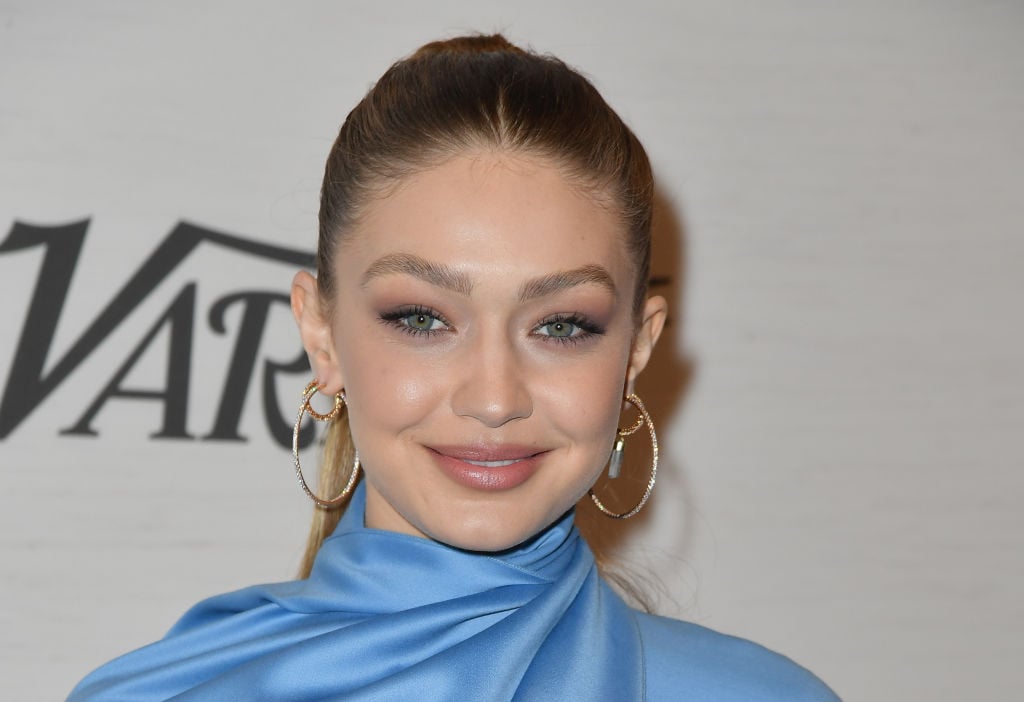 Hadid's baby bump was hard to spot in her most recent Instagram post
Hadid may be pregnant, but that doesn't mean she's lost her ability to strike a pose for the camera.
On Apr. 30, the supermodel shared photos on Instagram of her in-home photoshoot with her younger sister and fellow model Bella Hadid. The sisters can be seen posing alongside cattle and a mini tractor on their family's sprawling farm in Pennsylvania, where they've been quarantining with their mother, Yolanda Hadid, for the past few weeks.
Like always, the sisters were giving off major supermodel vibes as they bravely stood next to highland bulls wearing comfortable yet chic farming attire.
While the sisters looked beautiful posing together on their family's field, many couldn't help but zoom in on Hadid's belly, seeing as though she's supposedly five months pregnant.
Since the supermodel has yet to share any up-close snapshots of her baby bump, fans tried their best to spot her growing belly in the series of photos but had a hard time getting a good look at it.
While some didn't think anything of it, others are now questioning if Hadid is actually pregnant since she has yet to put her baby bump on full display.
"[Are] you pregnant, asking for a friend," one follower commented. "Sis you pregnant or nah," another fan asked.
One fan even noted, "I don't see baby zigi," which someone else replied to with, "nobody does."
The model confirmed her pregnancy on The Tonight Show
Although some fans aren't entirely convinced that Hadid is expecting her first child, she recently confirmed this news while appearing on the at-home edition of The Tonight Show Starring Jimmy Fallon on Apr. 30.
During the episode, the supermodel revealed that she is indeed pregnant with Zayn Malik's baby, saying that pregnancy is a "nice silver lining to be able to be home and together and to really experience it day by day."
She even opened up about her pregnancy cravings, explaining to Fallon that she's been eating everything bagels with cream cheese so much, that her family recently got her a birthday cake in the shape of the food.
"In the morning, my family brought out an everything bagel cake, which already blew my mind because my craving has been everything bagels," she recalled. "I eat an everything bagel a day, so I was so excited that my birthday cake was an everything bagel."
Hadid's pregnancy news was first revealed on Apr. 28 by multiple outlets, who confirmed that she's about 20 weeks along.
"Gigi and Zayn are expecting their first child together and the couple is very excited!" a source told Entertainment Tonight. "Gigi has kept the secret close to her family and friends for a while, as she's only a few months along. Once Gigi and Zayn got back together at the end of last year, it was like they never skipped a beat and knew what they had was special. The couple and their families are overjoyed."
Hadid's mother further confirmed this news by revealing the supermodel's due date while recently speaking with Dutch celebrity news show RTL Boulevard.
"I'm excited to become a Oma in September especially after I lost my mom so recently. But this is the beauty of life: One soul leaves us and a new one comes in. We feel very blessed," she said.
Despite what some fans might think, Hadid is definitely pregnant, and even though we haven't gotten an up-close look at her baby bump, hopefully, we'll get a glimpse of baby Zigi once she (it's been confirmed) has arrived.