Gigi Hadid Stays Humble Because of This 1 Important Advice From Mom Yolanda
Gigi Hadid is one of the most popular models in the world. Not only is she making a lot of money in modeling, but she was also raised in an extremely wealthy family—her father is real estate mogul Mohamed Hadid. However, Gigi still remembers how important it is to stay humble, and it was all because of an advice her mom, Yolanda Hadid, gave her.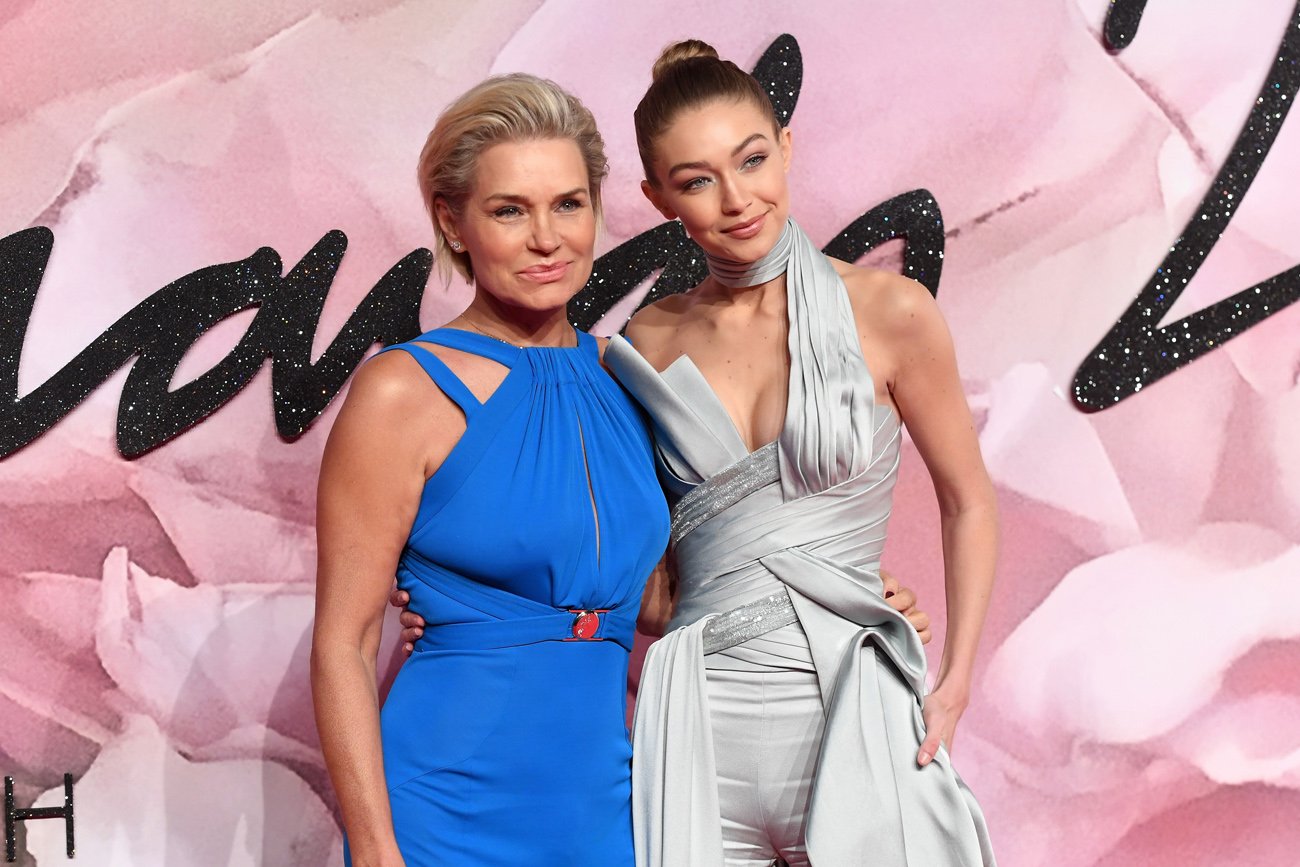 What humbling advice did Yolanda Hadid give Gigi Hadid?
In a new interview with Vogue, the outlet described Gigi as "unfailingly polite." She was 10 minutes late to the interview, and Gigi reportedly "apologized profusely."
Gigi shared that her mother Yolanda, who worked as a model in her young adult years, taught her the importance of staying humble.
"She always used to say, 'There are a lot of pretty girls, and if you're not the nicest and most hardworking, there's going to be someone prettier, nicer, and more hardworking,'" Gigi said.
What kind of childhood did Yolanda Hadid give Gigi Hadid?
RELATED: Gigi Hadid Gets Candid About Modeling While Pregnant
Gigi and her siblings might have grown up in a wealthy family, but Yolanda assured people that they did not get everything they wanted as kids.
Yolanda revealed to Glamour in 2015 that, for example, she did not buy Gigi and her younger sister, model Bella Hadid, designer clothes when they were little.
"They never owned a piece of designer clothing," Yolanda said. "Gigi got her first Chanel bag when she turned 18, and so did Bella."
Instead of focusing on their looks, Yolanda made sure they participated in sports. She shared, "They were both riding horses every day—their weekends were spent at the horse shows. They got up at 4 or 5 in the morning, and it was a very disciplined life… Especially being born into this kind of lifestyle, I think it's very important to keep them grounded and humble."
How do Gigi Hadid and Bella Hadid learn to not compete with each other?
RELATED: Gigi Hadid Reveals Why She'll Never Need Fillers: 'There's Not a Lot to Fill In'
Aside from teaching Gigi and Bella to be grounded as models, Yolanda also tried to make sure her daughters are not competitive with one another.
In an interview with W Magazine in 2018, Yolanda revealed that she always taught Gigi and Bella to not compete with other people. She admitted, "I taught them at a very early age that it's not about competing with anybody—it's about becoming your personal best. Elbowing other women—well, there's just already enough space for everyone to shine."
Additionally, she explained that Gigi and Bella each brings different looks to the modeling industry, and she wanted them to understand that.
"In the industry, if someone's looking for you know, the all-American, blonde, blue eyes, they're not gonna book Bella, and if they're looking for someone darker and exotic, they're not gonna book Gigi," Yolanda said. "So they're not in competition, and I think they got that messaging very early on, before they even started their careers."