Gigi Hadid Used to Fight With Mom Yolanda About 1 Thing That She's Now Grateful For
Gigi Hadid is one of the most popular models in the world at the moment. Her mother, former model Yolanda Hadid, played a big role in her career and helped her rise to the top. However, like all mother-daughter duos, Gigi and Yolanda do not always agree on everything. When Gigi was younger, she used to fight with her mom about something that she is now grateful for.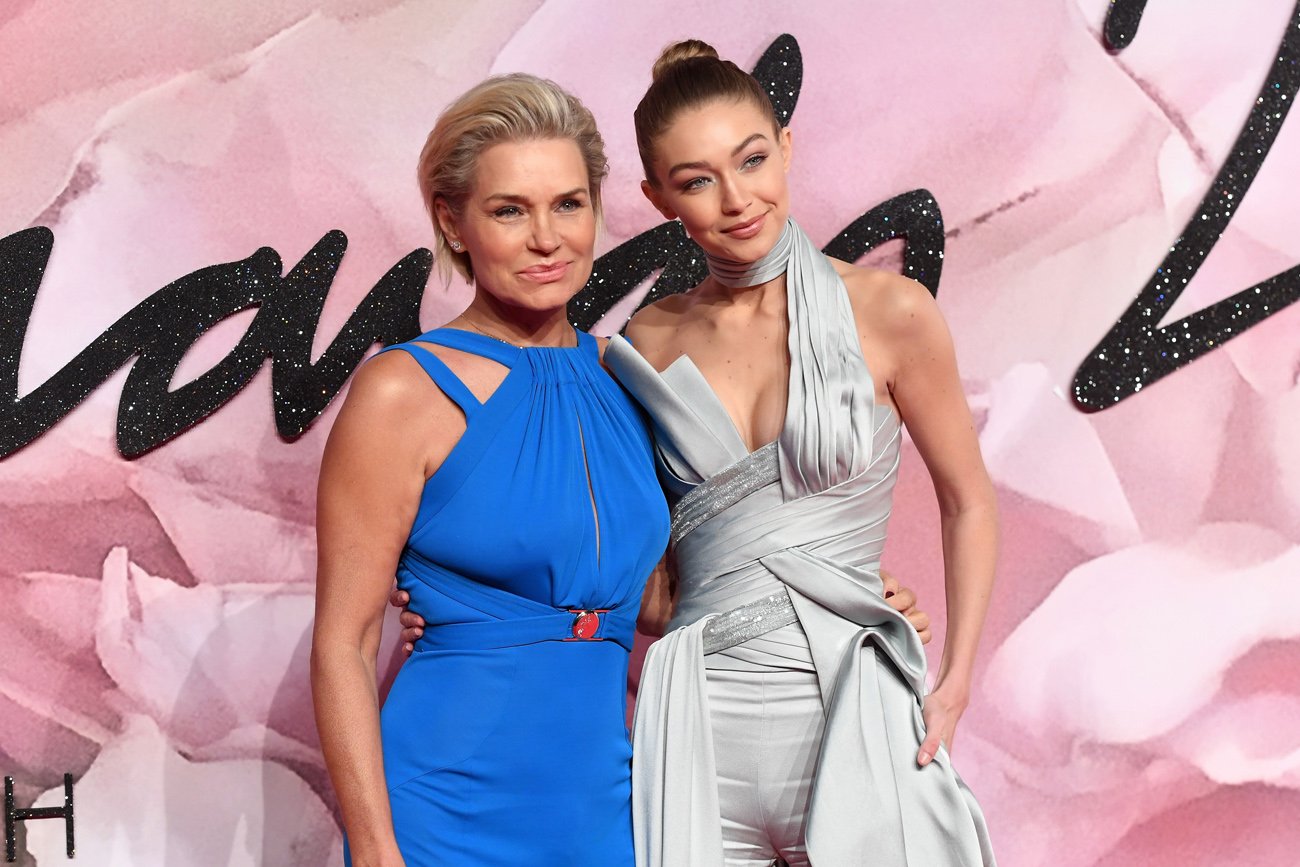 What did Gigi Hadid used to fight with mom Yolanda Hadid about?
When Gigi was still a teenager, she wanted to start working as a model, though Yolanda was adamantly against it. This became a subject of arguments for the two of them.
"Gigi always wanted to be a model so I groomed her in a playful way, dressed them up and did little campaigns with them," Yolanda told Harper's Bazaar in 2018, referring to Gigi and her younger sister, Bella Hadid.
Yolanda added, "But I always said, that you can't model until you're 18. Gigi would fight with me over it and tell me that there were loads of 16-year-olds modelling and I would tell her, 'well that's too bad.' I've been there and I know what goes on."
However, Gigi is now glad that her mother gave her more time to enjoy her childhood. Yolanda shared, "Now she's older, she thanks me for giving her the opportunity to be a kid – to run around the farm make-up-free for longer."
How did Yolanda Hadid teach Gigi Hadid to be humble?
In addition to not letting Gigi model as a kid, Yolanda also did not buy her designer clothes, despite their family being wealthy.
"Gigi got her first Chanel bag when she turned 18, and so did Bella," Yolanda told Glamour in 2015.
Yolanda made sure her kids stay humble by teaching them discipline with sports. She shared, "They were both riding horses every day—their weekends were spent at the horse shows. They got up at 4 or 5 in the morning, and it was a very disciplined life… Especially being born into this kind of lifestyle, I think it's very important to keep them grounded and humble."
When Gigi finally became a model, Yolanda also gave her advice to be nice to everyone regardless of her status.
"She always used to say, 'There are a lot of pretty girls, and if you're not the nicest and most hardworking, there's going to be someone prettier, nicer, and more hardworking," Gigi says in a new interview with Vogue.
Will Gigi Hadid go back to her modeling career after giving birth?
Gigi recently gave birth to a baby girl named Khai. She, her daughter, and her boyfriend Zayn Malik have been living on their farm for much of the pandemic.
Gigi reveals to Vogue that, as a mom, she is no longer seeking out the fast-paced modeling career that she used to have. She shares, "I'm veering toward things that feel more stable than being in a different country every week."
During the interview, she also hints at having more kids in the future, so life will surely be very different for Gigi from here on out.