'Gilmore Girls': 3 Seemingly Insignificant Questions and Plot Holes Fans Are Dying to Have Explained
Every fall, a contingent of loyal Gilmore Girls fans embark on a binge-watch of the series. The series, they argue, provides a comforting way to welcome the cooler season. Reconnecting with Lorelai Gilmore and Rory Gilmore each year also feels like catching up with old friends. Each rewatch seems to bring up brand new questions, a Gilmore Girls plot hole or two, and inconsistencies. Some of the mysteries are big ones, while others seem inconsequential. Even the inconsequential questions deserve answers, though. 
'Gilmore Girls' fans are still questioning how Jess Mariano knew exactly where Rory Gilmore's dorm was
In season 4, Jess Mariano decides to show up at Rory's dorm to ask her to run away with him. The depth of his feelings for someone he dated briefly in high school is strange enough, but the fact that he knew exactly where Rory lived is a bit more concerning. Jess didn't just show up on campus; he managed to find her actual room. That isn't information he should have had when you consider that he ghosted her before she ever started at Yale.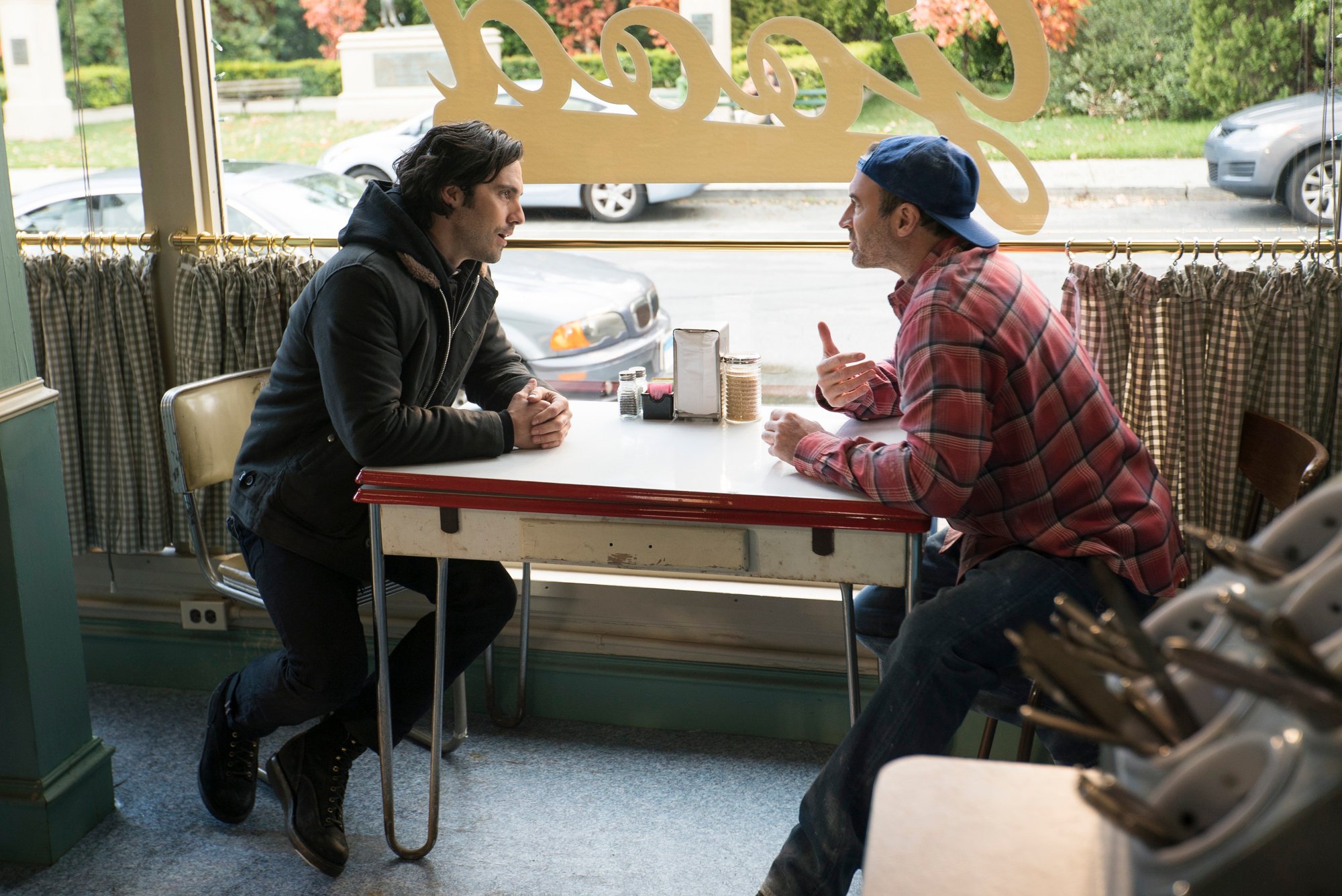 One Reddit user suggests Luke would have had the information, but it seems unlikely that he would have given the address to Jess freely. It's also possible that Rory found out about her dorm assignment before Jess left Stars Hollow. Even if that were the case, though, it would have been strange for him to remember it.
Sniffy's Tavern feels like a minor 'Gilmore Girls' plot hole, argue fans
In season 5, Luke Danes and Lorelai finally go out on their very first date. It was a moment that Gilmore Girls fans had been waiting years for, and it did not disappoint. In true romantic fashion, Luke took Lorelai to Sniffy's Tavern, an eatery owned by family friends. The diner owner even revealed that he showed up at Sniffy's a couple of times a week to eat. For an establishment so close to his heart, you'd think it would be mentioned again, yet, it wasn't. 
After their first date, Sniffy's Tavern basically disappears. Fans don't hear of Buddy and Maisy, the restaurant's owners, either. Maisy and Buddy were both older when Luke introduced them, so one can surmise that they eventually retired, but the fact that the fate of Sniffy's Tavern is never mentioned still bothers fans. 
'Gilmore Girls' fans also want to solve the ice cream maker mystery once and for all
Back in season 2, Lorelai broke up with Max Medina on the eve of their wedding. Fans have mostly made peace with the fact that they never got a chance to see the breakup happen or even really learn why Lorelai backed out so suddenly. Still, one element of the wedding bothers fans even today. Sure, it might seem inconsequential, but Gilmore Girls fans want to know who sent Lorelai and Max an ice cream maker.
After returning to Stars Hollow, Lorelai receives a very expensive ice cream maker as a wedding gift. The ice cream maker doesn't have a card or a return address. Fans largely assumed they'd eventually learn who sent the present, but it was never mentioned. Some viewers theorize that Emily Gilmore sent it as a gift, but if we are being honest, it doesn't really seem like something Richard and Emily would gift their daughter for her birthday, let alone her wedding. It might not be a major Gilmore Girls plot hole, but it is certainly a mystery fans would have liked answered.