'Gilmore Girls': 3 Times the Show Foreshadowed Major Storylines
'Gilmore Girls' was a story expertly told over the course of seven seasons and one revival. Fans who are deep in a rewatch may notice that showrunner Amy Sherman-Palladino foreshadowed some of the show's most beloved and interesting storylines during her first and second seasons. Luke and Lorelai's relationship, Rory's college choice, and her future career were all hinted at during the show's early run.
Gilmore Girls ran for seven seasons from 2000 until 2007. The story, about mother and daughter duo Lorelai and Rory Gilmore, took plenty of twists and turns during the show's seven-season run. Perhaps the most shocking revelations came in Gilmore Girls: A Year in the Life. Still, if you look closely, you might notice that showrunner Amy Sherman-Palladino foreshadowed several major storylines early in the series. 
Amy Sherman-Palladino foreshadowed Luke and Lorelai's future marriage in season 1 of Gilmore Girls 
While much of Gilmore Girls focused on Rory's budding romantic life, her mother's love interests took a bit of a back seat. Sure, Lorelai dated, but it never seemed like a central theme in the show until several seasons in, at least not at first glance. Later, during a rewatch, you may notice that Sherman-Palladino foreshadowed Luke and Lorelai's future wedding starting in season 1.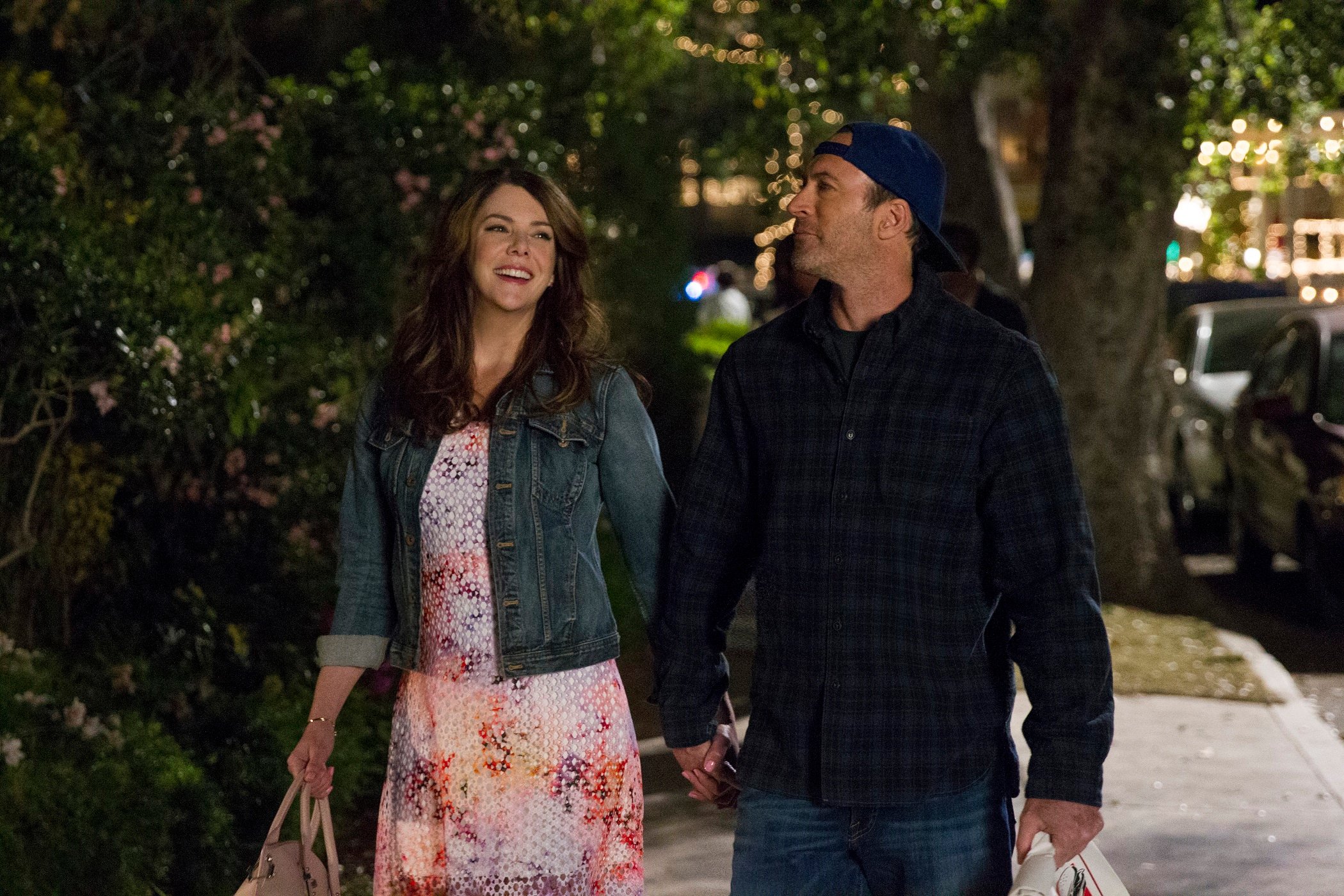 In Season 1, while Lorelai and Rory play a rousing game of "1,2,3 he's yours", Luke Danes is the first man who was Lorelai's third, and thus, future husband. Luke insisted he wasn't playing, and Lorelai and Rory eventually settled on Kirk Gleason as Lorelai's third option. Still, it was an early sign that Luke and Lorelai were meant to be together. Later, in season 2, Lorelai and Luke stand together under the chuppah that Luke built for Lorelai's then-defunct wedding to Max Medina. The scene indicates that the pair will eventually marry, which they do in Gilmore Girls: A Year in the Life. In the revival they also marry under a canopy of sorts. 
Dean Forrester accurately predicted that Rory Gilmore wouldn't go to Yale 
When Gilmore Girls began, Lorelai was adamant that Rory would go to Harvard. Part of that surely was to annoy her parents, but still, the mother-daughter duo had a plan. The plan was so important that Lorelai felt the need to remind Dean Forrester, Rory's first boyfriend, that she had big dreams. Dean assured her that he was aware. He wasn't convinced Harvard was it, though. He assured Lorelai that if Rory didn't go to Harvard, it wouldn't be because of him.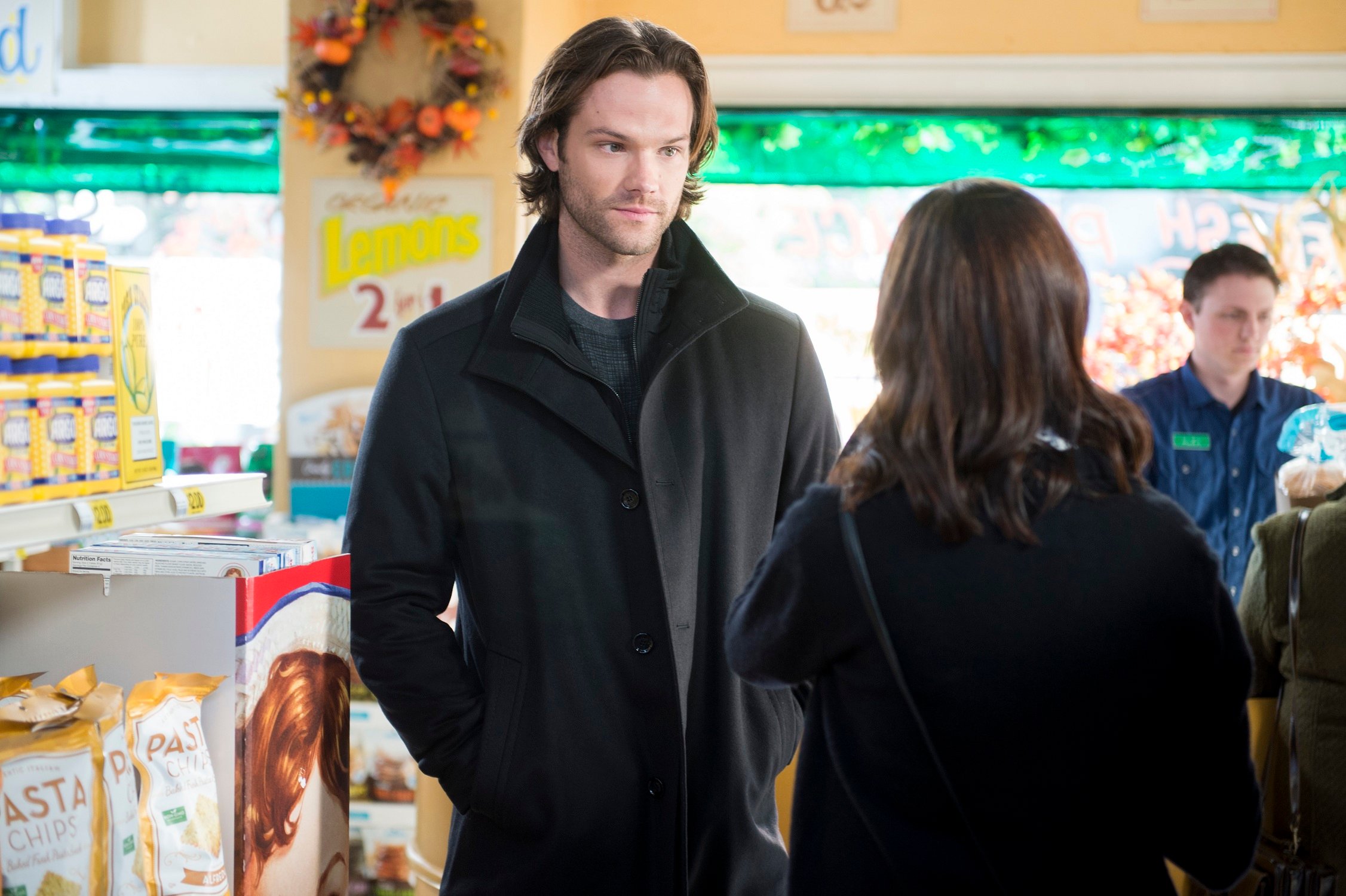 Dean was right. Rory didn't go to Harvard, and that decision had absolutely nothing to do with him. By the time Rory was applying to college, she and Dean had broken up. She forwent Harvard in favor of Yale because it was a better fit for her. 
Rory Gilmore foreshadowed her future as a writer in season 1 of Gilmore Girls
Gilmore Girls: A Year in the Life centered around Rory's floundering career as a journalist. At the urging of Jess Mariano, Rory eventually writes a book about her and Lorelai's life. More specifically, she wrote a memoir about growing up with her teenaged mother. While you can easily give Jess credit for coming up with the book idea, it might not have been his idea. Rory suggested she would eventually write a tell-all before Jess even moved to Stars Hollow.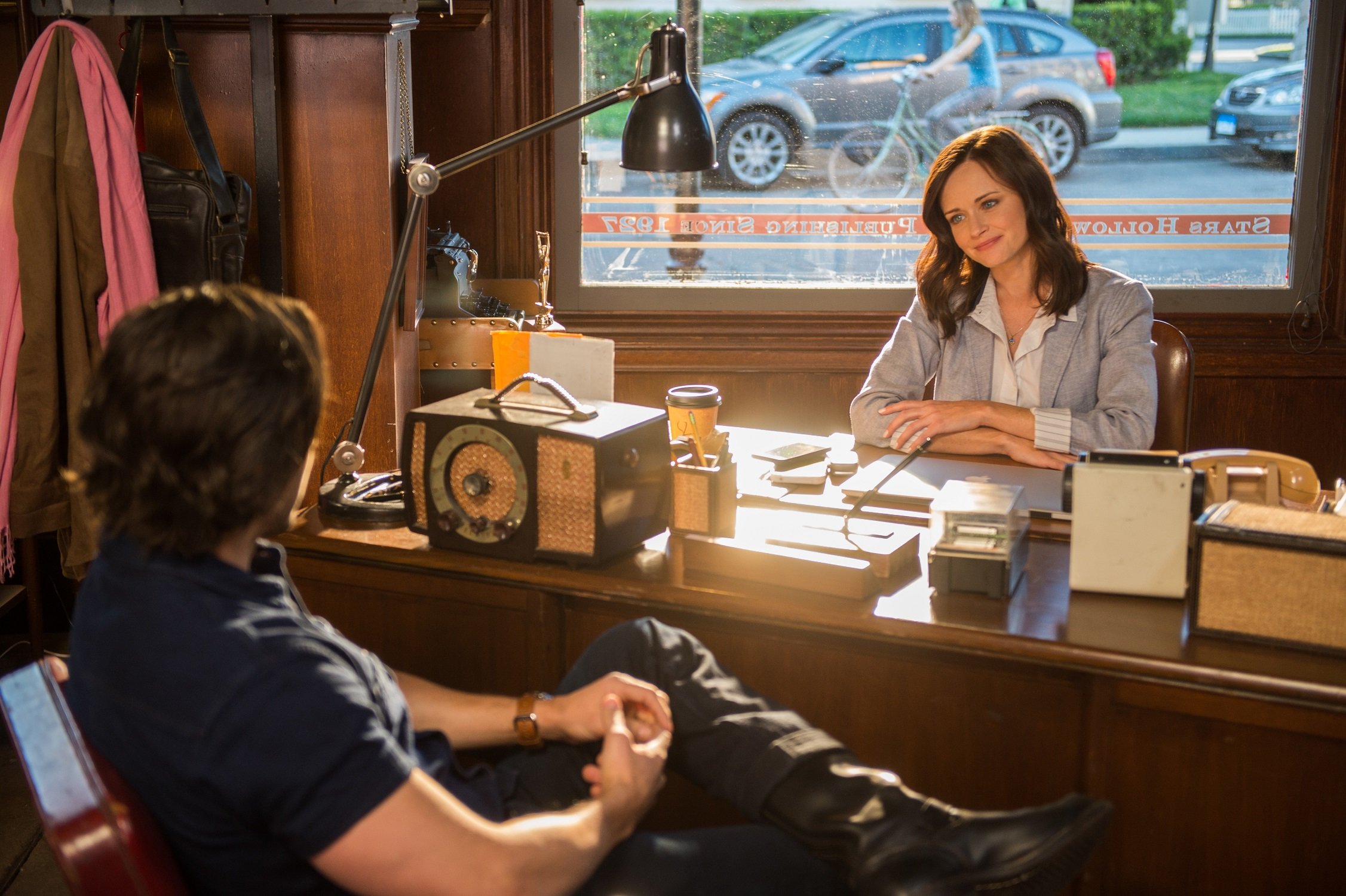 In season 1, episode 8, Rory is awoken by Lorelai listening to an answering machine message on repeat. Lorelai apologizes for waking her. Rory assures her it's OK because "it's all fodder for the tell-all." That isn't the only time a book is mentioned, though.  A Reddit user points out that the mother-daughter duo hint at Rory's future book several times during the show's earlier seasons.