'Gilmore Girls': 4 Amazing 'Mic Drop Moments,' According to Reddit
There's nothing like watching one of your favorite TV characters absolutely roast someone or make some valid points in a powerful speech. Sometimes, you might wish you could just give a slow clap as the character drops a mic and exits stage left. Gilmore Girls carried plenty of those crazy monologue moments during its seven seasons — and with how much those people talk, is it really a surprise? Over on Reddit, fans have started discussing their favorite "mic drop moments" in Gilmore Girls. Here are some of the highlights.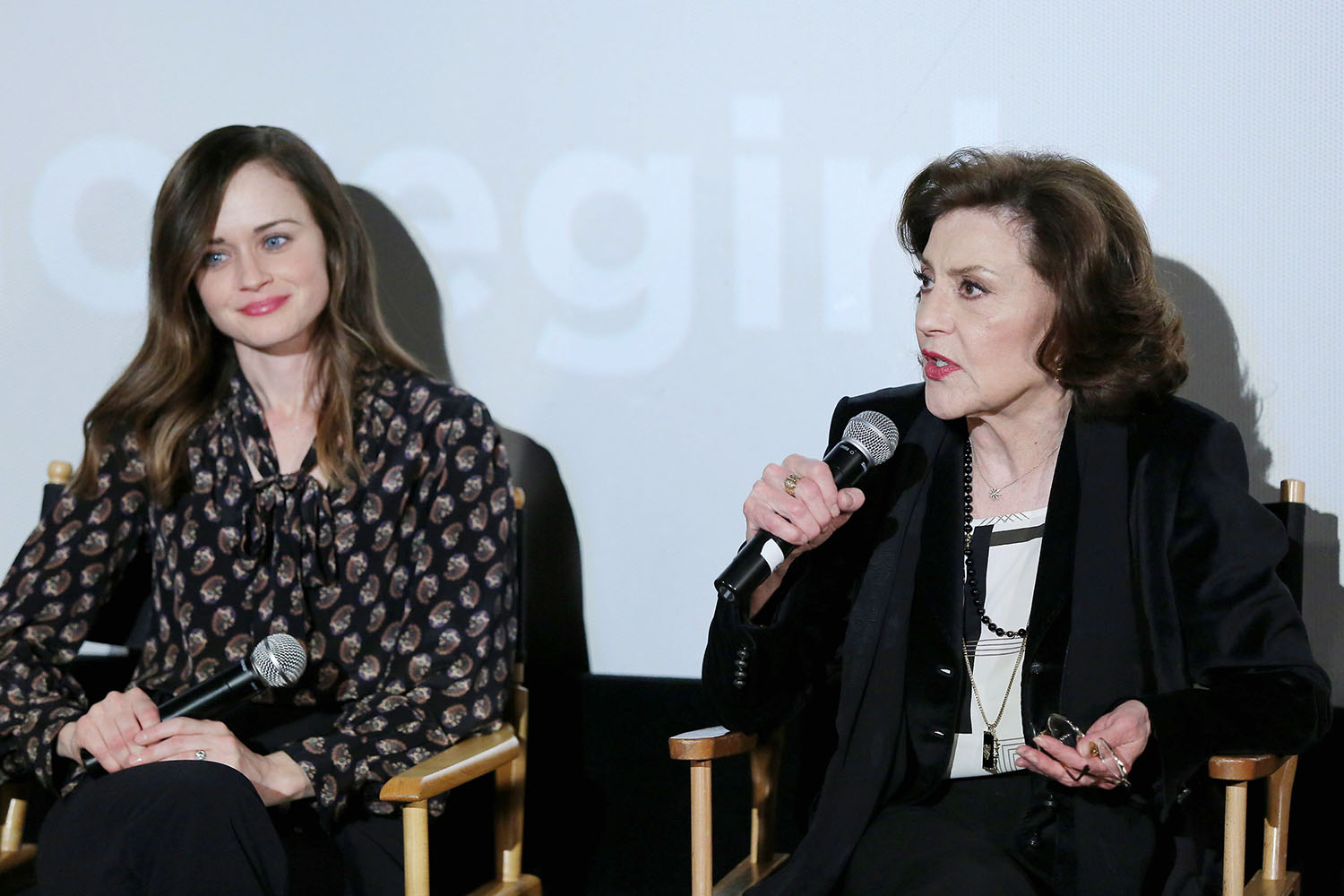 Emily Gilmore's roast of Shira Huntzberger
One of the most overwhelmingly popular moments — and the one that started the Reddit thread — was when Emily Gilmore (Kelly Bishop) took down Shira Huntzberger (Leann Hunley). During Rory Gilmore's (Alexis Bledel) event for the troops in season 6 episode 5, "We've Got Magic To Do," Emily learned how the Huntzberger family treated Rory. So, feeling defensive of her granddaughter, Emily marched over to Shira and delivered some of her greatest insults of the entire series:
You were a two-bit gold digger, fresh off the bus from Hicksville when you met Mitchum at whatever bar you happened to stumble into. And what made Mitchum decide to choose you to marry amongst the pack of women he was bedding at the time, I'll never know. But hats off to you for bagging him. He's still a playboy, you know? Well, of course you know. That would explain why your weight goes up and down 30 pounds every other month.
Emily held nothing back, and many fans saw it as one of her most powerful moments.
"I LOVE this moment. Emily is such a powerhouse here. One of my favorite scenes!" one user wrote in the thread.
Luke Danes' 'employee of the universe' speech
Another popular Gilmore Girls mic drop moment involved Luke Danes (Scott Patterson) and Jess Mariano (Milo Ventimiglia). In season 3 episode 20, "Say Goodnight, Gracie," Jess told Luke he wanted to drop out of high school. Luke scoffed at Jess's plan to work full-time at Wal-Mart instead, and Jess took a dig at Luke's Diner. Big mistake.
"Hey, I own this business, kid! I built it; this is mine! I'm not at the mercy of some boss waiting and hoping to be chosen employee of the month for a couple extra hundred bucks and a plaque," Luke said. "I'm always employee of the month, employee of the year, of the century, of the universe! You should be so lucky to have a job like mine."
Luke might normally be a man of few words, but when it comes to defending his work and his loved ones, he's not afraid to go off.
Rory Gilmore demanding Mitchum Huntzberger's presence at the hospital
Rory always felt disgusted with Mitchum Huntzberger (Gregg Henry), but who could blame her? After all, he shattered her journalism dreams for a while. He also never treated his son, Logan (Matt Czuchry), very well. So, she was fed up when Mitchum refused to visit Logan in the hospital after an accident in season 6 episode 20, "Super Cool Party People." She called Mitchum and said:
I just thought I'd call and remind you that Logan is lying in a hospital bed with a partially collapsed lung and a whole host of other potentially life-threatening injuries. And I'm figuring a guy like you, surrounded by nothing but a bunch of terrified sycophants might not have someone in his life with the guts to tell him what an incredibly selfish, narcissistic a** he's being, so I thought I'd jump on in. Swallow your pride, get in your car, and come down here and see your son, now!
This scene served as a turning point for Rory, as she finally gained the courage to stand up to Mitchum after her internship. Later in the season, she went off on Mitchum again, this time for taking Logan away from her as much as possible.
Paris Geller telling off Logan Huntzberger
Much like Emily, Paris Geller (Liza Weil) never held back her wrath. That held especially true when she wanted to defend a loved one. One of the most beloved examples came in Gilmore Girls Season 6 Episode 17, "I'm OK, You're OK." Rory found out Logan cheated on her with his sister's friends, so she went to Paris to hopefully move back in. Then, Logan tried to show up at the apartment, and Paris wouldn't allow it.
"You, Logan Huntzberger, are nothing but a two-bit, spoiled waste of a trust fund," Paris said. "You offer nothing to women or the world in general. If you were to disappear from the face of the earth tomorrow, the only person that would miss you is your Porsche dealer."
If there's anyone to have around for verbal defense, it's Paris. Some fans saw this scene as the best Gilmore Girls mic drop moment and Paris moment in general.
All episodes of Gilmore Girls are now available on Netflix.
RELATED: 'Gilmore Girls': Jane Lynch and 4 Other Actors Who Made Guest Appearances Before They Became Big Stars