'Gilmore Girls': 4 Questions Scott Patterson Should Answer on 'I'm All in'
Luke Danes is all in. Scott Patterson, the actor who played the diner owner, is hosting a 'Gilmore Girls' rewatch podcast. Will he talk about Lorelai and Luke's relationship? The father of Rory's baby? Here are just a few questions he should answer on 'I'm All In'.
Scott Patterson is returning to the fictional world of Stars Hollow, Connecticut. The 62-year-old actor, who is best known for playing Gilmore Girls diner owner Luke Danes, will rewatch every episode of the series including the Netflix revival as part of a new podcast. Here are just a few questions Patterson should answer on I'm All In.
1. Was Lorelai a bad girlfriend to Luke?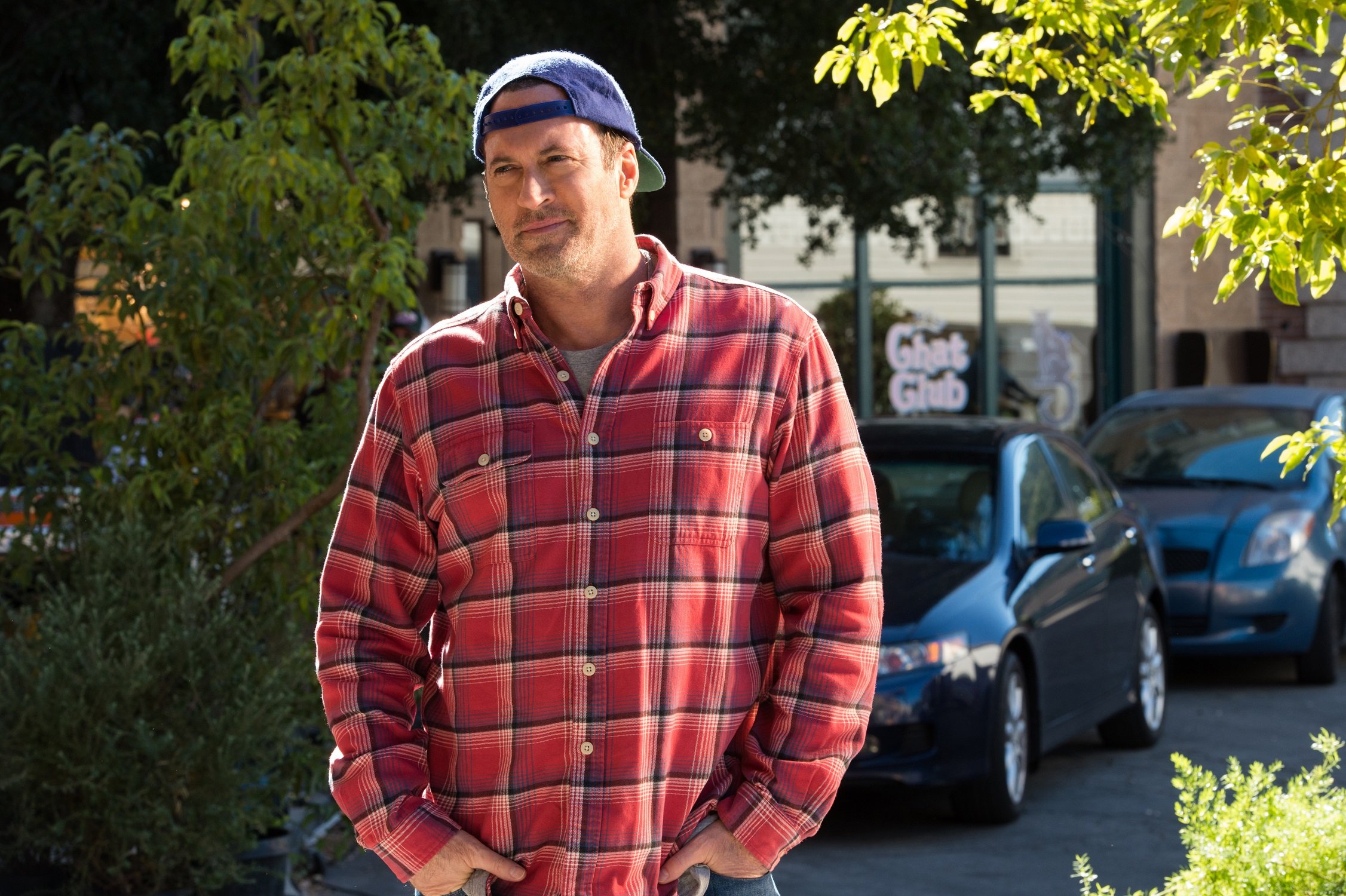 Through it all, was Lorelai a bad girlfriend to Luke? Admittedly, she wasn't willing to change much of her life for Luke. As Lorelai once told her bestie, Sookie St. James (Melissa McCarthy), Luke bought and then "un-bought" the Twickham house because she didn't want to move. Instead, Luke got to work on renovating the home Lorelai shared with her daughter, Rory (Alexis Bledel). 
How does Patterson feel about Luke and Lorelai's relationship looking back on the show? Does he think Lorelai wasn't necessarily a good girlfriend? Should she have considered compromising with Luke? When the actor reaches Gilmore Girls Seasons 4 and 5 fans will hopefully find out. 
2. How did he feel about the Luke-April storyline?
Gilmore Girls fans remember April Nardini (Vanessa Marano) as Luke's daughter. April and her mom, Anna Nardini (Sherilyn Fenn), are two minor characters many fans hate. Why? Because April was part of the reason Luke and Lorelai eventually split.
April showed up one day and told a shocked Luke she might be his daughter. She ran a DNA test as part of a science fair project and confirmed Luke was indeed her dad. 
Lorelai Gilmore (Lauren Graham) and Luke were the will-they-or-won't they couple. Gilmore Girls teased the relationship for years until finally Luke and Lorelai kissed. They started dating and Taylor Doose (Michael Winters) even addressed it at a town meeting. Everything was fine until it wasn't. 
How did Patterson feel about the storyline? Did he like seeing Luke as a father and not just an uncle to Jess Mariano (Milo Ventimiglia)? Gilmore Girls didn't introduce April until season 6 so it will be a while before Patterson discusses the storyline on I'm All In. 
3. Did he like how the show ended things between Lorelai and Luke?
Gilmore Girls Season 7 ended with Rory leaving Stars Hollow for her first job after college. Meanwhile, it was implied Luke and Lorelai were back together. Although the show ended on a happy note it wasn't what the creator of Gilmore Girls had in mind.
Amy Sherman-Palladino left Gilmore Girls after six seasons without revealing the final four words she intended to end the program with. She'd later end Gilmore Girls: A Year in the Life the way she planned on ending Gilmore Girls, with a massive cliffhanger. But how did Patterson feel about the season 7 ending? Did he want to see more from Luke and Lorelai in the finale? 
4. Who should be the father of Rory's baby?
Gilmore Girls: A Year in the Life ended with Rory telling Lorelai she's pregnant. Since the Netflix revival aired in 2016 fans have been wondering who Rory's having a baby with. Is it Jess? Logan Huntzberger (Matt Czuchry)? The Wookie Rory hooked up with?
Patterson doesn't know who it is — Czuchry knows and he's not telling — but who does he think should be the father? Luke's nephew? Logan? 
These are just a few of the many questions Patterson will hopefully answer on his Gilmore Girls podcast. I'm All In premieres May 3, 2021, on iHeartRadio's platforms.